Mick Jones Catches a Wave for Dean Lewis with Sony F55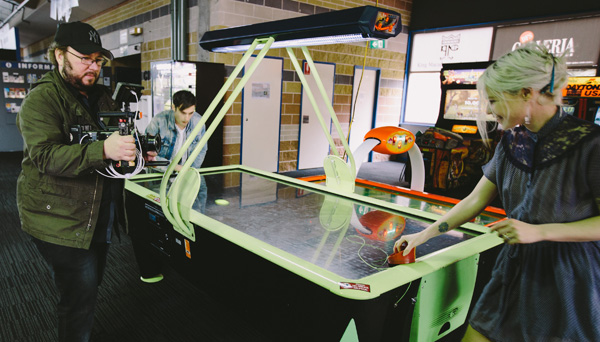 Director and DP Mick Jones in Sydney directed and shot Dean Lewis' new single, titled 'Waves', released on Vevo today and chosen to premiere at the Clipped music video festival. Because Mick and his crew had to be quick, nimble and flexible on this shoot, his choice of camera and lenses became more important. He used his Sony PMW-F55 as the main camera with lightweight stills lenses to control the overall size and weight of his kit.
You can watch the video here.
Mick said, "I purchased my own F55 about four years ago. I often use it as my workhorse camera and chose again it on this project, a three-day shoot, because of its versatility. It's light and compact, and I could use it entirely handheld.
Low Noise, Adaptable Glass
"I shot at multiple frame rates – 25, 33 to 50 fps - and wanted to have a 4K master, all of which the camera could handle. I was shooting with Zeiss F mount lenses using an FZ-Nikon adapter. The option to use the FZ mount is part what makes the camera very versatile. I can use PL, EF or Nikon mount glass without any problem and it only takes a few seconds to change the mount.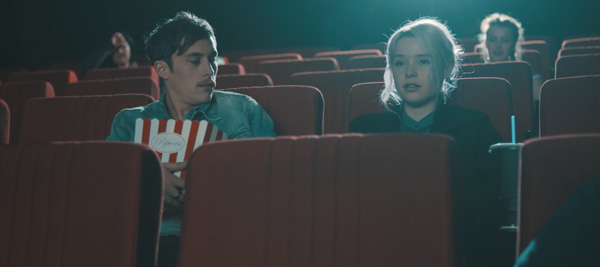 "The fact that the camera has very low noise means I can use it in lots of different lighting conditions. On this shoot some scenes were lit artificially, while I shot others only with available light. I was dialling up the ISO to 2000 and above on some shots and the image held up without any problems."
So far, reactions to the Waves images have been very positive, and its selection to premiere at the Clipped music video festival alongside some impressive international competition has been encouraging for Mick, as director and DP, and the crew. After working continuously with the F55 for some time, Mick knows the looks he can produce from it quite well, but finds the camera surprises some people who aren't as familiar with it.
Set the Tone
"The overwhelming feeling is that everyone likes the cinematic look we achieved," he said. "We set out to make a music video with the tone, feel, shooting style and performances of an indie movie, and referenced films like 'Eternal Sunshine of the Spotless Mind' and 'Good Will Hunting'."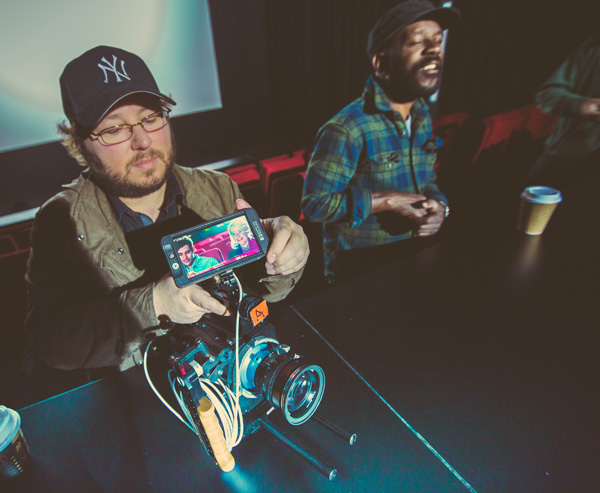 He was using the camera in a lightweight handheld configuration with a Zacuto baseplate and side handle and the Zeiss ZF prime lenses. He mounted a Small HD 502 monitor to the top handle. "The overall weight of this rig let me work very fast and go handheld for long periods," he said. "I shot internally with the XAVC codec at 4K resolution using S-log 2 gamma."
Light and Location
The shoot covered several different locations and lighting conditions, and Mick needed to capture shots expressing human interaction, intimacy, love and conflict. "For those emotional qualities I wanted a slightly analogue and organic feel to the image and I achieved that with the combination of Slog 2 gamma and Zeiss ZF primes, which I love," he said. "These lenses aren't quite perfect. Instead they have a lot of character that really comes through in the tone of the images. Their organic softness takes the edge off the 4K sharpness and helps give that film texture and analogue quality to a high resolution image. The global shutter I feel also gives it a nice motion cadence.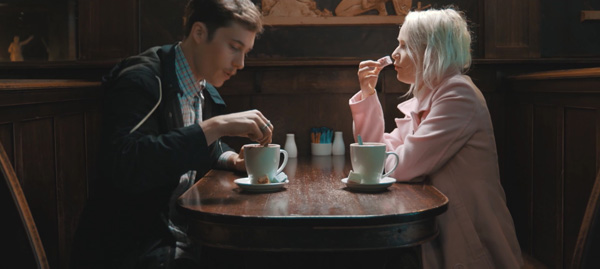 "For one of the opening shots of the video we put the camera inside a clothes dryer at a Laundromat, which was kind of fun. Fortunately it's small enough to get in there comfortably! I also shot in a video game arcade location that constantly generated mixed colour temps and exposure, but the colour held up amazingly well in the grade. On a shot we had inside a movie theatre, a 1.8 HMI was blasting and flaring straight at us. Using the cinema screen as a bounce, it lined up into a nice exposure for the cinema mood.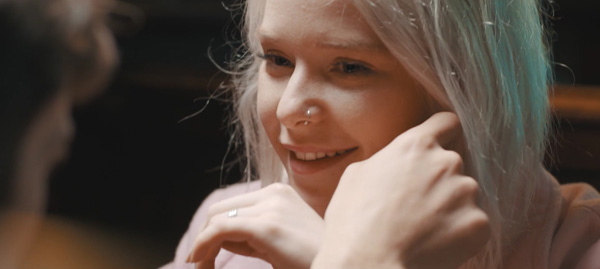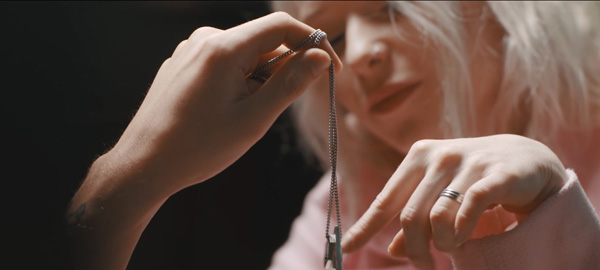 "I also shot a lot of exteriors with the available light in a pine forest location, tracking through the woods with the two cast members and still shooting it all handheld. On many such setups, the great dynamic range of the F55 really came into play. Some high contrast interiors were shot with no lighting inside and a HMI out the window, primarily as a key light but also to provide the ambient levels, falling off to shadow inside."
F55 for Speed
The narrative pieces were blocked through first. The crew then covered the action, generally from a number of angles and with wide and long lenses. Keeping the camera floating and moving gave the sequences some energy to compliment the mood and energy of the shots.
"I think the F55 compares favourably to other cameras available at the moment. Its dynamic range, low noise, 4K internal with a solid codec, multiple frame rate options and general low weight and small size put it at the top of my list for a versatile camera. I can take it onto any job and feel confident I can get a great result," Mick said.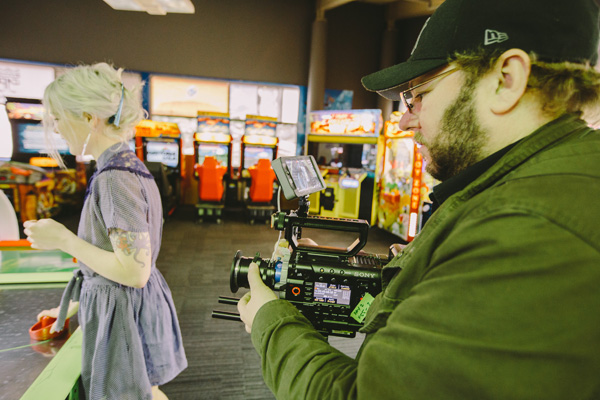 "But the edge the F55 gives me is in speed. I can work so fast with this camera. I have used it for so long that a lot of the handling has become muscle memory. I also don't normally spend time in the menus from setup to setup because I leave my regular settings in place and just shoot. In the case of the 'Waves' project, as mentioned, it was XAVC 4K, SLOG-2 and a base frame rate of 25 fps.
"I needed to change frame rates often on this shoot, but the side panel and menu interface made this very quick to do. From the 25 fps base, we had the performance synchronised to shoot at 33fps to just give a slightly dreamy slow motion effect, and then 50 fps for some of the drama scenes. The images we captured on the 'Waves' shoot had exactly the look I set out to get." pro.sony.com.au