OnScene.tv Scoops Breaking News with JVC GY-HM850 ProHD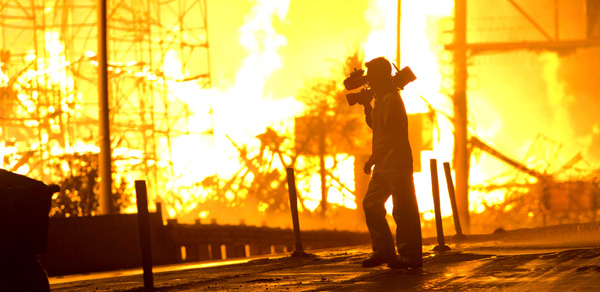 OnScene.tv news service in California is a team of photojournalists capturing and delivering breaking news to local and national television stations. They run a dispatch centre and custom news gathering cars from offices in Los Angeles, San Diego and San Francisco, supplying video content to ABC, CBS, NBC, CNN and Fox News, as well as regional and local news channels.
Their customized vehicles are fitted with up to eight police scanners and a laptop mounted next to the driver's seat. Earlier in 2016, the company started using JVC GY-HM850 ProHD cameras, which their cameramen can take to news sites and shoot video that can be delivered directly to clients.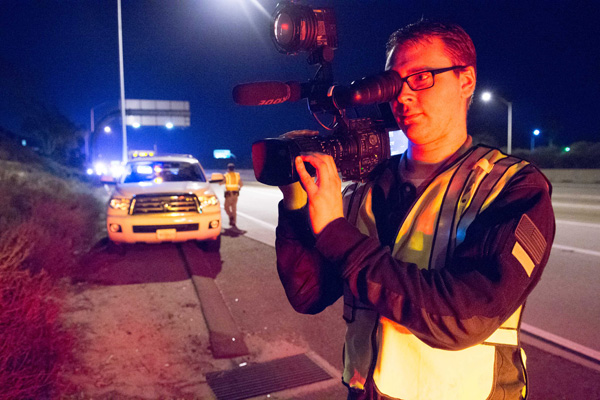 Anthony Carrasco, operations director for the OnScene.tv San Diego branch, said the camera's low-light performance combined with light weight, shoulder-mount design and use of non-proprietary SDHC and SDXC media cards, suits their application and helps make their team more competitive. He has been using one of OnScene.tv's three new GY-HM850s since June. Because the camera records multiple formats natively, it supports several different file-based workflows. For example, when shooting in .MOV he can drag the files directly to a Final Cut Pro timeline for export without waiting to transcode.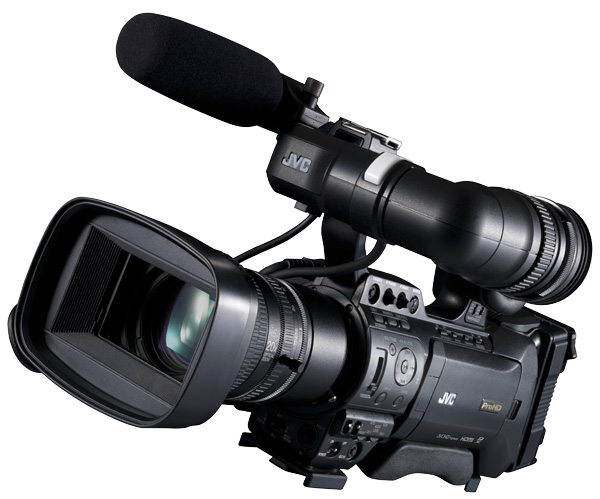 "That ability has given us a major advantage over the competition," Anthony said. Another competitive advantage is the camera's built-in HD streaming engine, which allows their team to transmit live footage directly from the camera using a 4G LTE modem or hotspot. A dual codec design allows the GY-HM850 to transmit live HD footage or transfer files in the background while the cameraman continues to record footage in their normal workflow.
He uses the live stream regularly to share content with clients, even if the footage is not used live by producers. It gives the client the opportunity to review the footage in real time, and means Anthony doesn't need a backpack system to share the shots live, which is very valuable to him.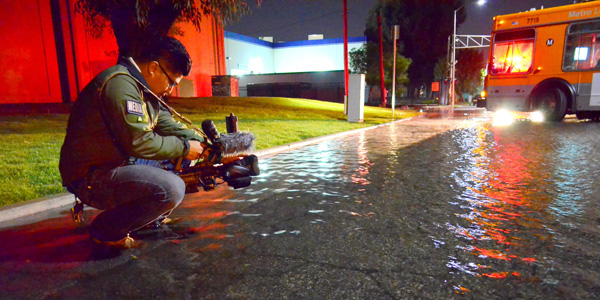 The GY-HM850 is built with three, 1/3-inch 12-bit CMOS sensors with F11 sensitivity, and a removable Fujinon 20x optical zoom lens. Anthony is positive about the camera's image quality, and said OnScene.tv is taking measures to standardize on the GY-HM850. "The colour accuracy is excellent, and the audio on it is pretty impressive," he said.
Because his work requires a shoulder-mount camcorder, he said the GY-HM850 is a definite improvement over heavier cameras he has used in the past, commenting, "For me, having a shoulder-mount camera this light, with controls positioned as well as this, would have to be the biggest upgrade from other cameras I've used." pro.jvc.com