NEP and Historic Rockers Take a Trip with Fujinon 4K UHD Lenses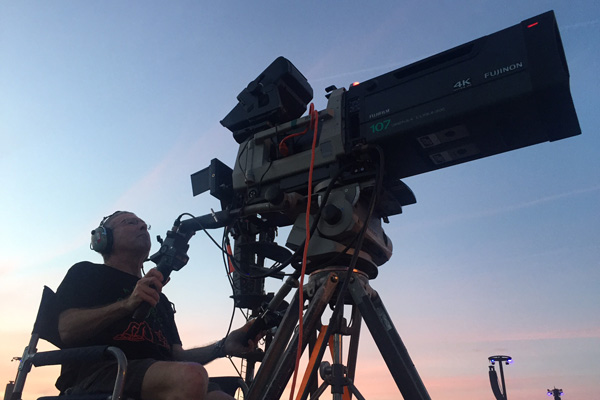 Desert Trip was a series of concerts held in California over two consecutive weekends in October 2016 to celebrate classic rock music musicians like the Rolling Stones, Bob Dylan, Neil Young and The Who. It generated ticket orders from every continent except Antarctica, and included a multi-media spectacle requiring 4K images produced by Springboard Productions and NEP.

NEP took on video acquisition and display for Desert Trip, working with producers Springboard Productions, HD video and webcast specialists. NEP's Cobalt truck served as mobile production unit for the event, and NEP's live events team Screenworks supplied three of the large-format display screens. The event was shot and ISO recorded in 4K, from which the screens received a 1080i signal. All of the content was recorded onto 34 Blackmagic Design HyperDeck Studio Pro 2 disk recorders before editing the full concert together in post.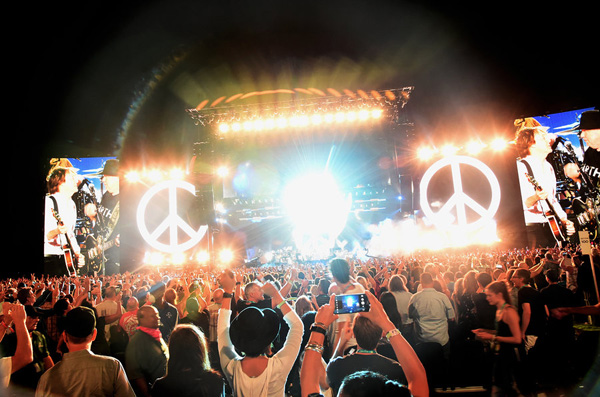 "Acquisition was on Sony HDC-4300 and PMW-F55 CineAlta 4K cameras, and we wanted to supply as many 4K lenses for the cameras as we could," said Glen Levine, Co-President of NEP's US Mobile Units. "Ten of the 14 cameras used during Desert Trip had 4K lenses, and seven of the 4K lenses we used came from FUJIFILM. Two of these were UA107x8.4 4K UHD lenses - an especially good look for this show – which we positioned at centre of house and centre tower."
The UA107 is one of the longest, widest 4K lenses available for UHD broadcast applications, designed with FUJIFILM optical simulation software to model the UA107's large diameter aspherical elements. It has a multi-group zoom system that suppresses image distortion to keep 4K UHD images consistent and accurate from centre to corner, and is a suitable match for 4K 2/3" UHD cameras like the Sony HDC-4300. The lens has an anti-fogging system for shooting at outdoor venues.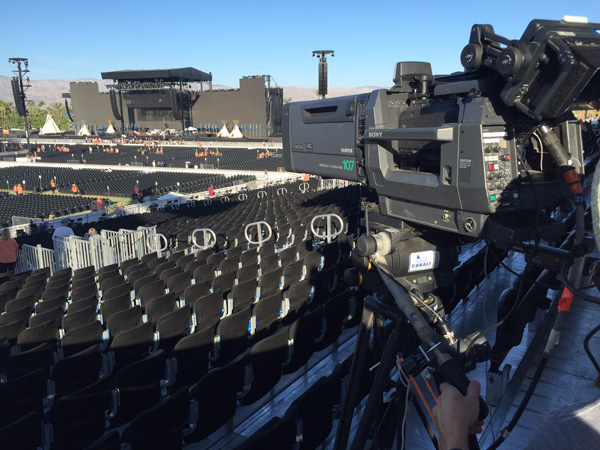 On Cobalt, NEP also brought a UA80x9 4K 2/3-inch lens that they placed off stage right, along with one UA13x4.5 4K 2/3-inch UHD used on a jib device and three UA22x8 portable zooms located directly on the event stage.

Of the bands that appeared at Desert Trip, those currently on tour all use FUJINON lenses for in-venue production, especially wide-angle varieties. Their lenses on tour include the XA99x8.4 ultra-wide field production lenses, UA22x8 portable zooms, and ZA12x4.5 wide-angle remote control lenses.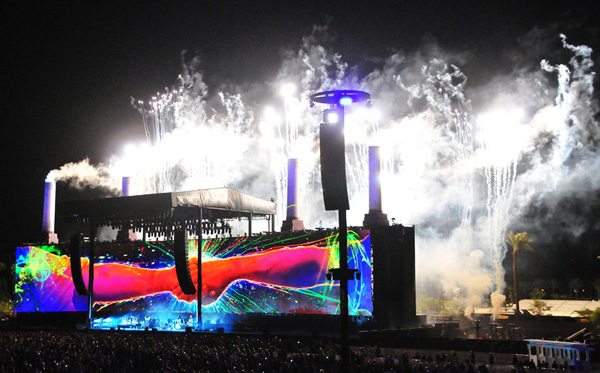 Due to the historic nature of the show and the profiles of the performing bands, the final edited version of this concert is expected to be in demand. NEP has worked on several well-known concerts with Springboard Productions before, including Austin City Limits and the Bonnaroo and Lollapalooza music and arts festivals. NEP has been using FUJINON lenses regularly over time, including coverage of Grammy Award telecasts, production of the show 'The Voice', the Masters Golf Tournament and CBS Thursday Night Football. www.fujifilm.com