Video Devices Pix-E5 Secures Monitoring & Backup for Boston's DGA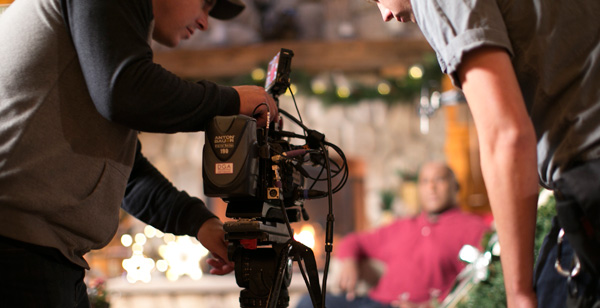 DGA Productions in Boston specializes in HD video projects including commercials, corporate and sports. The studio is currently working on a feature-length documentary with blues guitarist and singer Buddy Guy.
The crew at DGA Productions owns three PIX-E5 recording monitors, which they use almost exclusively with their Sony PMW-F55 CineAlta 4K cameras. "We often have the PIX-E5 running as a backup, recording in ProRes," said Aaron Frutman, a DP at DGA. "The F55s shoot XAVC, so having a ProRes copy is convenient for the client. Also, when shooting high frame rates in the camera, rolling simultaneously on the PIX-E5 is a useful bonus."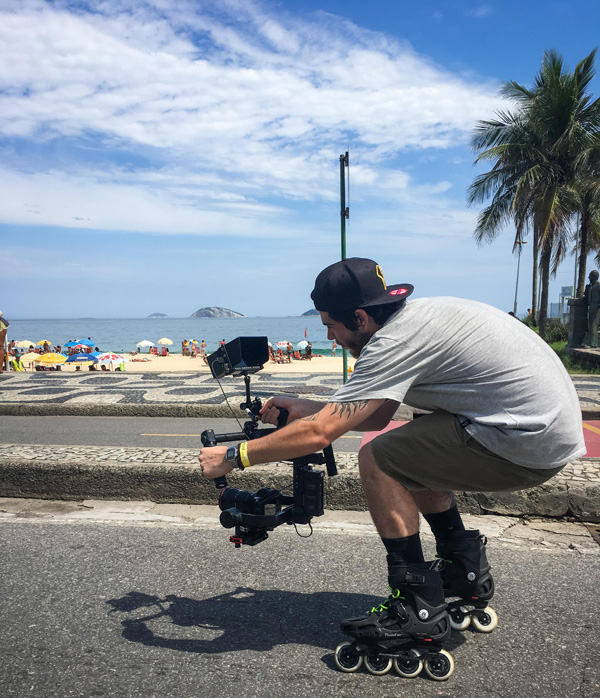 DGA Productions has taken the PIX-E5 on a variety of shoots with some well-known sports personalities. "We used the PIX-E5 during an interview with Big Papi, the Boston Red Sox hitter David Ortiz," Aaron said. "We were shooting content for his fans' channel on Verizon go90. We then brought the PIX-E5 on our shoot with Julian Edelman, a top player from the New England Patriots football team, to capture an interview and a behind-the-scenes look at his photo shoot for ESPN Magazine. The PIX-E5 also went out with rollerblader Raphael Medeiros, who captured footage while on skates in Brazil for an episode of 'Outside the Lines' skate documentary. The portability of the PIX-E5 makes it a good choice for us."
The PIX-E Series was designed to meet the requirements of various memebers of a production crew, from camera operators to video-assist technicians. The monitors are equipped with precision monitoring tools and can record 4K.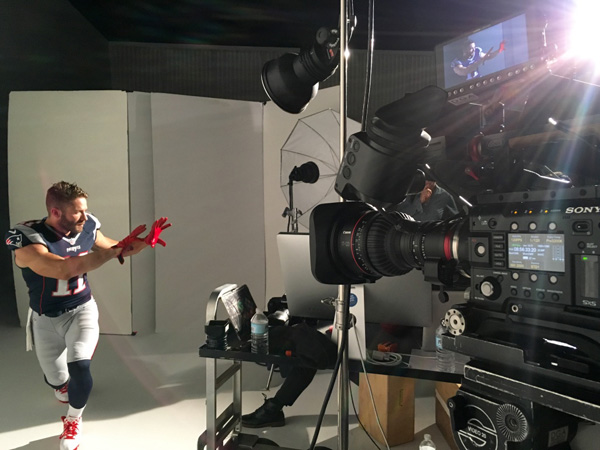 They can also capture edit-ready MOV files in Apple ProRes to the mSATA-based SpeedDrive while simultaneously recording H.264 files (MP4) to an SD card. When connected to the rear of Pix-E monitors, the SpeedDrive's USB 3.0 interface automatically switches to a SATA interface. Both the PIX-E5, best used for smaller format DSLRs, and PIX-E7 monitors, suited for larger cameras, support SDI and HDMI I/O. The PIX-E5H is HDMI I/O only.
PIX-E Series Firmware Update
Video Devices has recently added new functionality to the PIX-E Series with the release of Firmware Version 3.50 which includes the ability to add, delete and locate to cue markers, create a custom playlist, and loop playback of individual recordings, regions or playlists.
Reviewing regions within a recorded file is easier and more efficient when using the new cue markers. Users can add the markers both while recording and during playback. When combined with pause and jog functions, users can set frame-accurate cue markers and later navigate to them with the Fast Forward or Rewind buttons.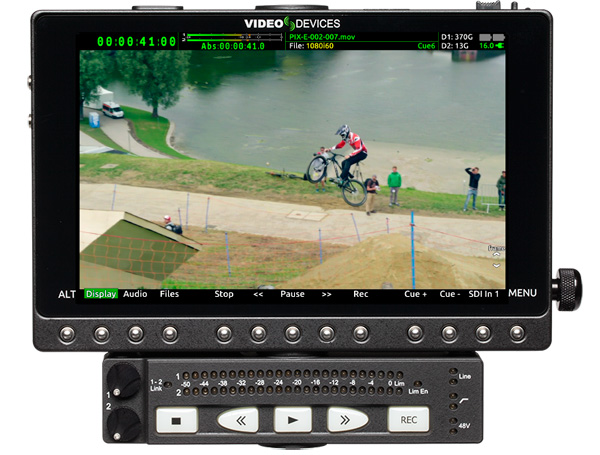 Another new playback tool is looping, which lets a user loop sections of a recording, the entire recording, or a full playlist of recorded files. You can loop forward, in reverse, in slow motion, or at high speed.
A new PIX-E7-only function is an SDI In button that toggles monitoring and recording between separate video signals fed to the monitor's two SDI inputs – good for switching back and forth between dual camera shots. DITs can quickly compare framing and colour balance on both cameras. The director can then view both shots from one device. www.videodevices.com