Sony PXW-FS7 MkII Adds Variable ND and E-Mount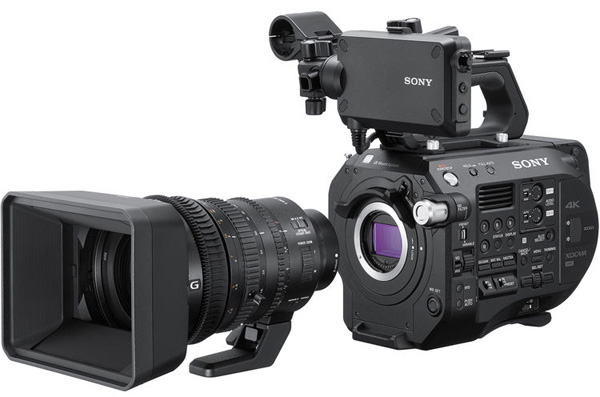 The new Sony PXW-FS7 MkII camcorder is built to extend the original FS7's functionality with Electronic Variable ND and a lever lock type E-mount. It also supports Sony's α Mount lens system, which includes more than 70 lenses. Sony says the new camcorder was designed for long-form shooting and production applications, and is suitable for documentaries and independent filmmaking.

Adding an internal Electronic Variable ND filter system to the FS7 II's large sensor allows greater exposure control. It means you can still use the iris to define your depth of field and hold the bokeh you like, while using the variable ND to fine tune your exposure even when lighting conditions change. An internal ND filter also prevents colour shift and soft focus due to diffraction, caused by stacking multiple external ND filters.
Users have the option to use either a preset mode with their own settings, or a variable operation mode. The variable ND mode ranges from clear to 2~7 stops in soft-edge transition steps, up to 1/128, so that the filter density can be adjusted during shooting with no visible transitions.

Preset mode allows users to assign three ND settings to the filter turret, useful for selecting quickly the most appropriate filtration for a known range of changing light conditions. Auto ND mode is also available, which holds the exposure at a fixed level while adjusting the depth of field with iris control.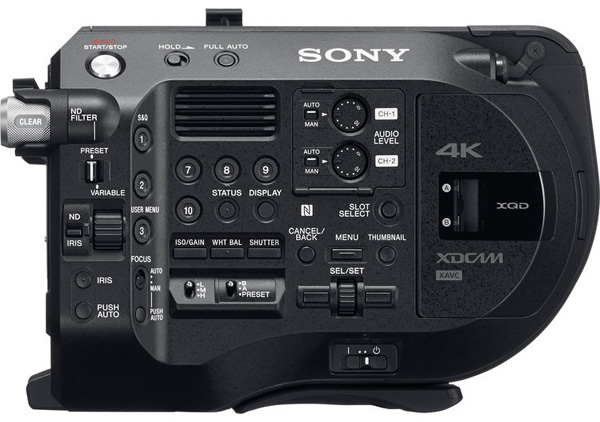 The lever lock type E-mount was added as a time-saver during production. You can change lenses by rotating the locking collar, rather than the lens itself, and do not need to remove the lens support rigs.
The FS7 II was built with a tool-less mechanical design so that users can make on-the-fly changes to the camcorder's set-up and operation as they work. Tools aren't required to adjust the handgrip or viewfinder positions, for example.

The viewfinder eyepiece is a third stabilising contact point during handheld shooting. While retaining your level positioning, you can precisely adjust the viewfinder with square section rods and lever-clamps on the LCD and camera body. The new FS7 II is due for availability from January 2017.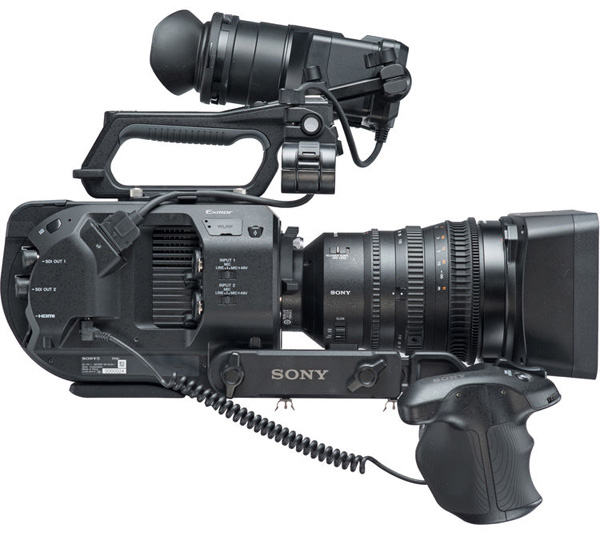 Convergent Design's Odyssey7Q+ and Odyssey7Q now include RAW support for the PXW-FS7mkII, which will be capable of RAW data output with the addition of the XDCA-FS7 Extension Unit. Support for the camera will be included in the Odyssey RAW Bundle, recording different frame rate and resolution combinations in CinemaDNG or Apple ProRes. Cropped recording of the DCI 4K and DCI 2K signals to UHD and HD are available in Apple ProRes. The Odyssey LUT System supports both Sony S-Log2 and S-Log3 output from the camera, including several exposure compensation LUTs.
New E-mount, Super 35mm Lens
Sony is also introducing the E PZ 18-110mm F4 G OSS lens - a new E-mount, Super 35mm lens compatible with Sony's α Mount system cameras, including the α7 series interchangeable-lens cameras and Super 35mm 4K camcorders like the FS7 or FS5. It is specifically designed for documentary and motion picture production, and suits stills capture as well. E PZ 18-110mm F4 is compact, lightweight at 1.1kg and covers Super 35mm and APS-C sensors. With an 18 to 110 focal range and 6x zoom, it uses a new mechanical/servo zoom switchable system capable of snap zooms with no lag - the focal range is also optimised for the Super 35 and APS-C sensors.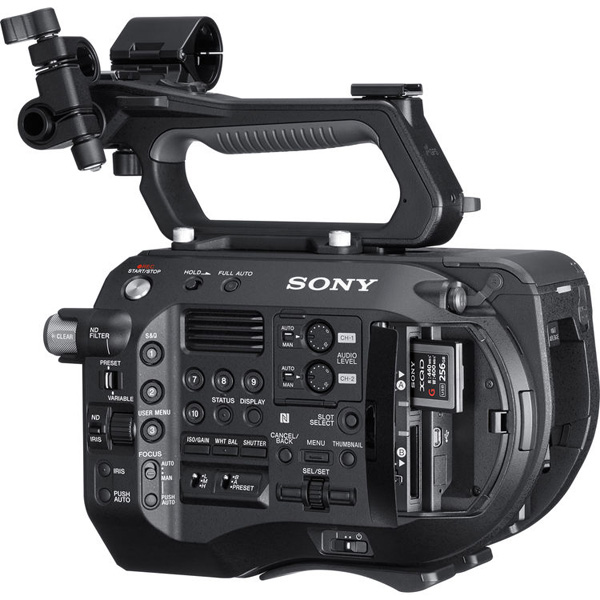 Built with Sony's Smooth Motion Optics, developed to optimise performance during motion image capture, the lens' design is intended to prevent characteristics and artifacts that sometimes limit the use of stills lenses for motion shooting. Such lenses may fail to hold focus while zooming, or allow breathing, appearing to vary your angle of view while focusing. Some display ramping, causing the f-stop to gradually diminish when zooming tight, or optical axis shift, when the image moves in the frame while zooming.
XQD Memory
The FS7 II supports the XQD memory card format, designed to capture and transfer high bandwidth, high resolution files. Sony's most recent XQD card, QD-G256E, has 256 GB capacity with a read speed of 440MB/s and write speed 400MB/s, to support recording times of about 45 minutes at 4K 60P and 3.5 hours at 2K 30P. pro.sony-asia.com