DP Jay Hunter Captures Reality TV in Painless Handheld Style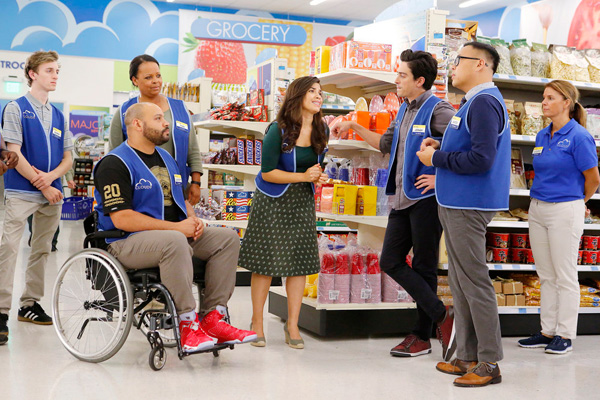 Jay Hunter is a director and cinematographer whose work ranges from features and scripted series to documentaries and reality TV. He has created special looks for television shows such as 'On the Lot' and films including 'Much Ado About Nothing' by Joss Whedon. Jay's current project is the NBC comedy 'Superstore', about the employees of a big box retailer.
For this comedy series, he makes viewers feel as though they are part of the action through a visual style that looks handheld, but is not. Jay's camera operators work with camera support systems that include Cartoni's Airfloater, a specialized fluid head that very accurately simulates handheld camera movement, while relieving operators of the burden of holding heavy cinema camera systems on their shoulders.
Best of the Worst
"I originally went to university intending to be a film critic and thought I'd take a filmmaking class. I fell in love with it. I had a background in photography, so I gravitated toward cinematography. No one in the program was very good at shooting but, as the best of the worst, I became the cinematographer for our graduating class.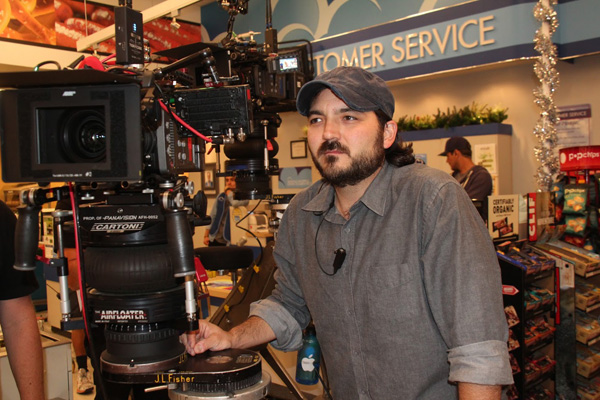 "I was lucky enough to have the opportunity to shoot a couple of low budget features while I was still in school, and continued to get work early on in my career. I bounced between working as DP on small projects and operating on some bigger productions - I was in the trenches, paying dues. Years passed, I went from operator to DP and now have this job at Universal on 'Superstore'."
While he made his start with scripted work, features, commercials and a little TV, when he moved to LA as a camera operator he found opportunities in reality TV. Not always enthused about the subject matter, he was young, learned a lot and treated each job as if he were shooting a movie. "Because of that, my work stood out. I earned a reputation and began to work with Mark Burnett Productions, who was producing the most cinematic looking work in reality TV.
"It was a way to gain film experience without shooting a film. When I moved back into the scripted world, I brought with me the lessons I'd learned about lighting, camera operating and blocking. For me, it's all part of the same cinematic world and telling stories. I wouldn't be the cinematographer I am today without the skills I developed in non-fiction."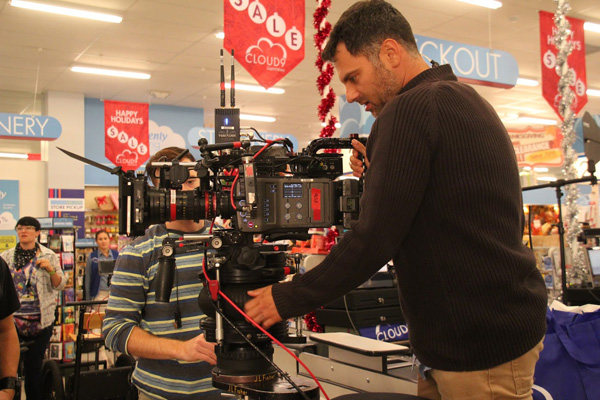 Long Lenses
Jay believes reality TV helped bring handheld camerawork back into favour and made documentary verite a hot look for a time, but the trend has now come full circle and that aesthetic is now behind us. For 'Superstore' he and his crew have moved off on a tangent, a new variation on that look. Almost everything they shoot has a handheld feel, but what they do differently is use extremely long lenses, often an 85mm lens.
"Most shows use 21mm or 25mm lenses for wide shots, and save the 85mm for close-ups," Jay said. "We go deep into the telephoto world. We put our cameras far away from the action and use out of focus texture in the fore- and mid-ground. It's more observational but walks a thin line. We don't want it to be like a stalker in the bushes. It's more like you're another shopper in the store, watching from a couple of aisles away. Things happen around the audience and they become another character in the story, witnessing it from afar."
The show looks and feels handheld, but Jay said 98 percent is shot on the ARRI Alexa, a fairly heavy camera, with a Cartoni Airfloater head. The Airfloater simulates handheld looks through the use of an adjustable, air-filled rubber ring, a proprietary Cartoni design that allows operators to move the camera in a loose, organic way as opposed to the 'fluid' motion of a fluid head or other conventional heads and supports.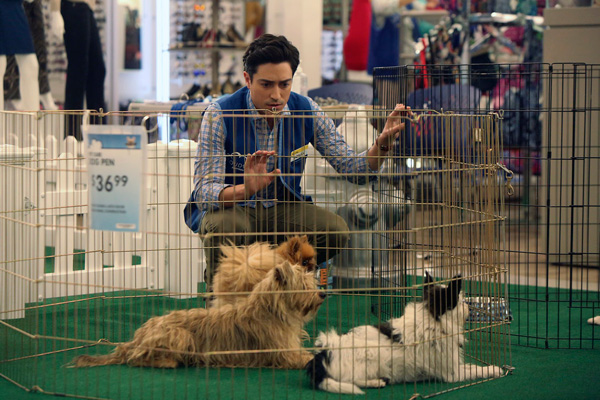 Surviving on Set
"People who arrive on the set are surprised to see the crew at work because they assume we shoot over-the-shoulder. The Airfloater gives us the look we want without requiring the operators to have cameras on their shoulders all day. You can survive a 30-day shoot working handheld, but a TV show may go for months and months," said Jay.
"Furthermore, for this production the telephoto lenses we use are heavy and they put the camera out of balance. Operating a camera with a telephoto lens handheld can be brutal on an operator's body. We also ask them to keep it steady. If they have the cameras on their shoulders, their bodies are tense - they need to maintain an even pattern of breathing.
"Meanwhile, it's not uncommon for a director to roll for 20 or 30 minutes. If you are operating through a 12-hour day and not moving, your body may start to cramp. Having been one myself, I know it's very hard on the operators. By using the Airfloater I can be sure that they are comfortable." www.maniosdigital.com