Sony PXW-FS7 Shoots Australian Offroad Adventure Series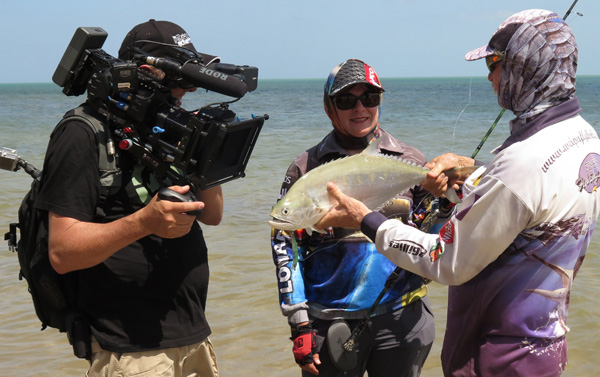 Freelance producer and camera operator Shaun Walker shoots segments for an outdoor lifestyle programme 'The Offroad Adventure Show' and needs to be prepared for a number of different environments that become challenging when the weather changes and his own activities as cameraman turn more extreme.
"For the fishing segments I shoot in various types of boats, from small dinghies to large charter vessels and in all sorts of weather conditions from rain and snow to tropical heat," he said. "With my adventure shoots I have shot off the back of jet skis and snowmobiles, in bi-planes, and while abseiling and zip lining and caving. I may also be required to trek fair distances to get to our locations." Consequently, as a small operator, buying a camera typically means finding a model that is small enough but has enough functionality to cover most situations at short notice.
"For the first two seasons of our show, I shot on a Sony PMW-160, which has the form factor of a small handycam meant it was easy for me to move around small boats or shoot while hurtling over the jungle canopy on a zip-line, as well as carry the camera and the other equipment I needed for the shoots. For this reason, when I decided to upgrade our operations, I felt that the smaller Sony PXW-FS5 would suit my purposes."
But one of Shaun's colleagues encouraged him to explore the PXW-FS7. "The other cameraman who shoots the 4WD segments on our show was shooting on an FS7. I was impressed with the images he was getting, so when we were asked to shoot a corporate video for one of our show's sponsors I hired an FS7 kit from Videocraft and tested the camera to see if I could throw the camera around as easily as I could the smaller handycams.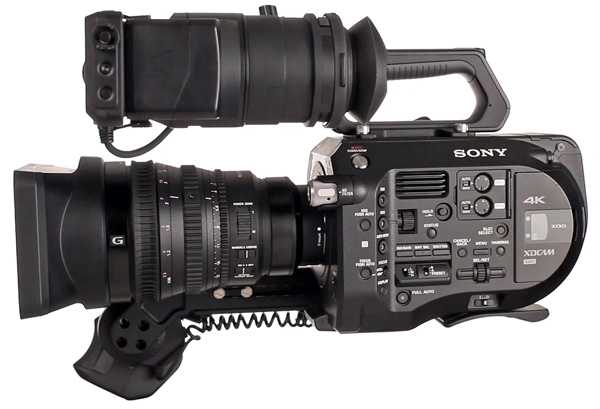 The larger size was actually a help rather than a hinderance because I was able to get much steadier shots handheld than with the smaller handycams. I bought an FS7 and after using it to shoot the entire Season 3 of our show, I'm pleased I made the decision. The images from the FS7 are excellent."
Most of the video that Shaun shoots for 'The Offroad Adventure Show' is handheld, and the fact that the FS7 keeps the centre of gravity on his shoulder, rather than at his elbow, means he can comfortably shoot for longer periods.
He said, "The hand grip on the FS7's extension handle also makes it more comfortable to use handheld for long periods. To shoot a fishing sequence, capturing the moment a fish is hooked is critical, so I need to have the camera on my shoulder and framed up for some time before I actually start recording. Since there is always a long wait between fish, I set my cache record to 6 to 8 seconds - even if I'm not ready, the camera is."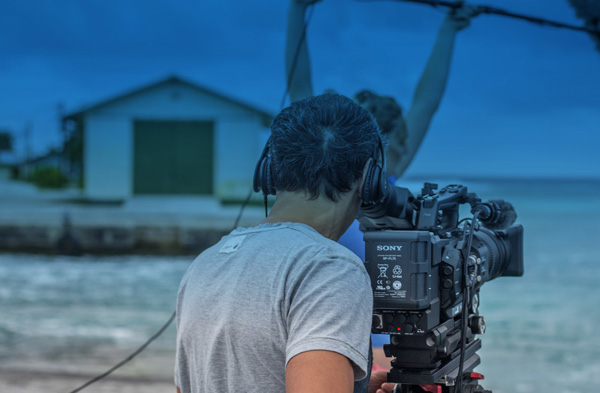 Since buying the camera, footage from the FS7 has led to positive comments from clients and colleagues. Shaun said, "The larger sensor in the camera, combined with my Metabones lens adaptor and DSLR lenses gives me the shallow depth of field that I was missing in the other cameras I was using and now gives our show a more film-like look compared to previous seasons.
"I use a Canon 24-105 lens as my main lens, and because I am always shooting hand-held I don't have a chance to use my longer 70-200 lens to get close-up shots of the fish as they are reeled in. Having 4K images allows me to zoom in on the edit so I can get the closer shots while the fish is still in the water."
The FS7's the slow motion function has also made a measurable difference to Shaun's work, allowing him to capture 150fps slow motion footage of the host fly-casting. The slo-mo function is also well suited to the action sequences he shoots such as jet skiing, zip-lining, sand boarding or surfing, one of which appears in every episode. Having the ability to switch into slo-mo mode to capture the action has set the FS7 apart from many other cameras.
"I shoot on nearly all types of cinema cameras, various XDCAM and other broadcast cameras. The FS7 compares more than favourably with all of them. As far as form factor is concerned, I believe that the FS7 beats most of them. The FS7 gives me the ability to capture compelling images as they happen in front of me," said Shaun.
"Using DSLR lenses means that when I adjust the aperture the exposure noticeably steps, but this is where shooting in S-log3/Cine EI is a great help. With the 14 stops of dynamic range I can easily adjust exposure in the edit if need be, without having to stop up or down when I'm shooting and getting that noticeable exposure change." Sony has just announced an upgrade to the FS7, the new FS7 II which will available from January 2017 onwards. pro.sony.com.au