ARRI LEDs Shine a Brighter Light at Fuji TV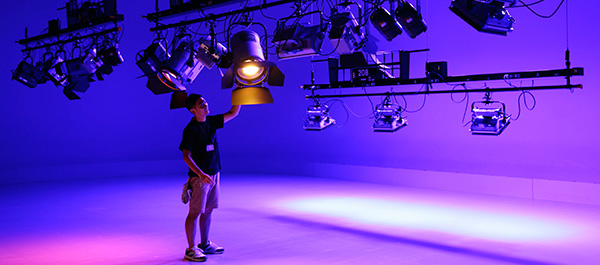 Japanese broadcaster Fuji Television recently upgraded one of its studios with S60-C and S30-C SkyPanels luminaires, and L10-C and L7-C L-Series fixtures. After 20 years of use, not only were the facilities and equipment due for renewal, but also demands have changed for them since the 2011 Tohoku earthquake - as a TV station, they are required to take measures to save energy and manage disaster situations. LED lighting was a prime choice for this size and type of renovation due to its low power consumption and daily costs, and to its Uninterruptible Power Supply to extend operation during emergencies.
ARRI says they have put lengthy research into the SkyPanel soft light fixtures, focusing mainly on the product design, colour, output levels and beam field, and the lights' form factor. Incorporating some of the functionality of the earlier L-Series LED Fresnels, SkyPanel 'C' (colour) versions are fully tuneable - correlated colour temperature, CCT, is adjustable between 2,800 K and 10,000 K, with consistent colour rendition over this entire range.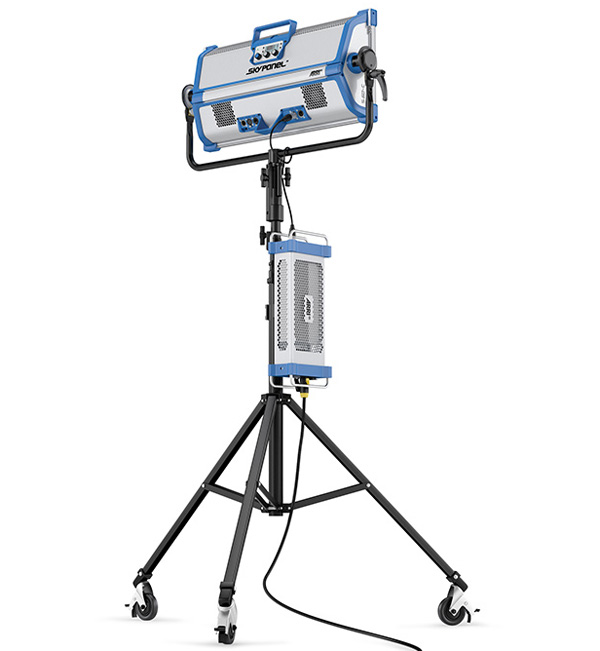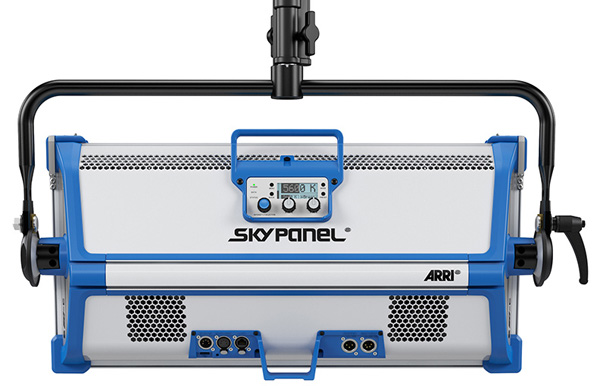 Plus and minus green correction, vivid colour selection and saturation adjustment, as well as the CCT control, are all operated with manual knob controls. The remote phosphor versions of SkyPanel are roughly 10% brighter than the colour versions and have a lower price. Different colour temperature panels are available, including 2,700 K; 3,200, 4,300, 5,600, 6,500 and 10,000 K, plus a chroma green phosphor panel for lighting green screen sets.
Chief Lighting Designer Koichi Uematsu said, "I have designed a few LED studios over recent years, but choices on the market have been limited. I was impressed by the SkyPanel when I saw it at ARRI's Lighting Symposium in Germany Last year. The combination of colour tuneability and power in the SkyPanel and L-Series makes them very versatile, and because this studio is designed for sports news, music shows, variety shows, news broadcasts and many other types of program, we need this versatility."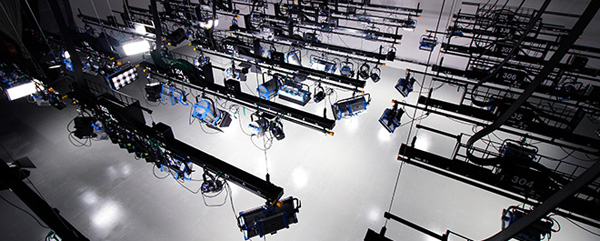 Head of Lighting Division Junichi Sato's is trained and works as a cameraman at Fuji TV, and is constantly aware of the need to match colour temperatures when shooting. "For some of our programs we have multiple types of lighting sources such as fluorescent, tungsten and LED, and it has always been difficult to match them and deliver even colours for a nice image. The tuneable function of the ARRI LED lights makes them much easier to match to different light sources."

As an evaluation process before buying the ARRI lights, they compared the colour performance of different LED brands from manufacturers all over the world against tungsten, also testing brightness and light balance, meaning the light field and edges on focus and flood. The ARRI lights had tuneable colors, which made them better for colour reproduction, but brightness is important as well. After the evaluation they chose ARRI LED lights for the main studio lighting and some other brands to supplement them.
"For the studio's key light I actually chose the SkyPanel S60-C rather than a Fresnel," Koichi Uematsu said. "With the intensifier and honeycomb accessories, the beam angle can be made tighter, which is good for a key light. I think that using a soft light as a key in this way is a totally new application for the SkyPanel. If I still need a bit more punch or accent on the subject I use the L7-C or L10-C, which can both give a strong edge light if necessary, or the S30-C.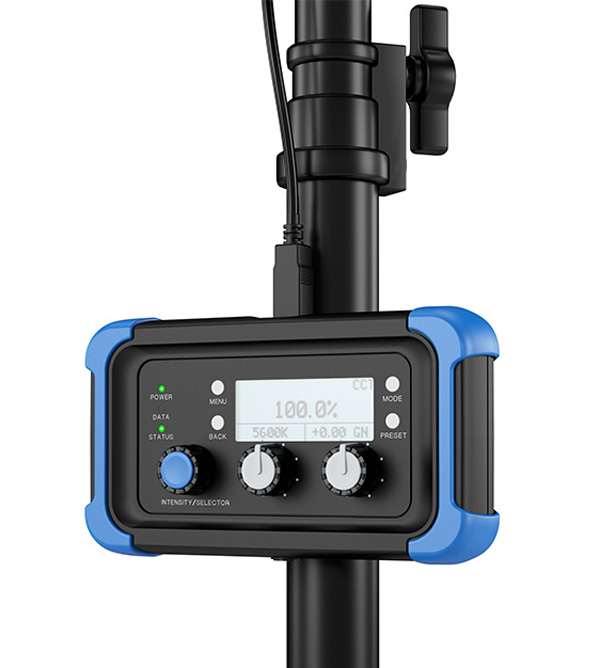 ARRI's SkyPanel luminaires can now be fully controlled remotely with a new handheld remote device that connects via USB, and has only recently started shipping. Designed with all of the same functions of the on-board control panel, remote control is useful whenever the SkyPanel is high up on a stand, for example, or positioned on a set where the onboard control panel is difficult to reach. The device can be mounted to the light stand using the magnet on the back, and has a 5m USB cable.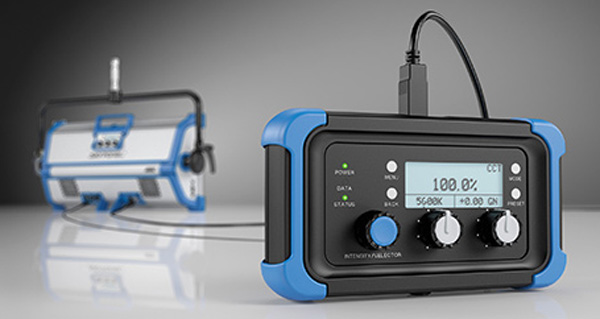 Koichi also noted that for studio operation they normally have to assign a DMX address to every fixture. The remote device management of the SkyPanel and L-Series - allowing bi-directional communication between their lighting controller and the lights, over a standard DMX line - increases their efficiency because they don't lose time manually assigning a DMX address to each lamp head. They can do this from the console without any problems.
ARRI issues regular firmware upgrades for Sky Panels. The most recent, Firmware 2.5, includes a master/slave mode among its changes. "The Firmware 2.0 upgrade was a great improvement as well. I especially appreciated the addition of Rosco and LEE gel libraries," Junichi Sato said. "ARRI's development approach reflects the fact that the company makes cameras as well as lights, that is, it addresses the needs of cameramen like me. It considers not just how colour and light are perceived by the human eye, but how they are captured and represented by cameras and monitors. www.arri.com