DP Tim Noonan Comes of Age with Sony PMW-F55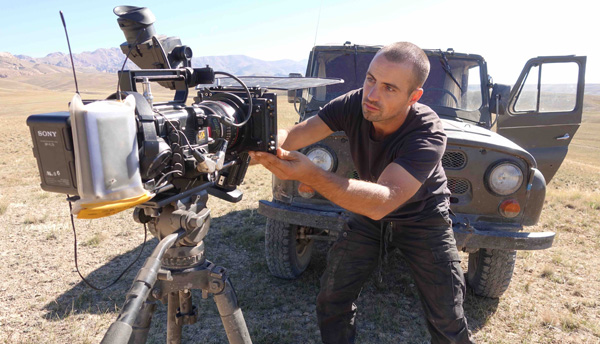 Independent documentary and adventure filmmaker Tim Noonan has produced a new series titled 'Boy to Man', recording and exploring coming-of-age traditions and rituals among tribal cultures. Part of his project has been earning the trust of the tribes themselves, many of which live in remote locations far from urban society. He travels with simple kit, one assistant and a Sony PMW-F55 camera.
Travelling Fast and Light
Seeking out and shooting the people and events he wanted to feature in the series has taken him nearly two years, and frequently involved putting himself through the same rituals his subjects undergo. The often extreme local conditions, exposure to heat, salt, mud, dust and dirt – as well as his pared-down travelling style - made his choice of camera a critical factor in the series' success. "Moving to the Sony F55 was my first real foray into Sony's top end cameras," he said. "For years as a reporter-cameraman on Seven's Sunday Night programme, the Sony F3 was always my camera of choice. Consequently, for this series, the F55 made a natural progression.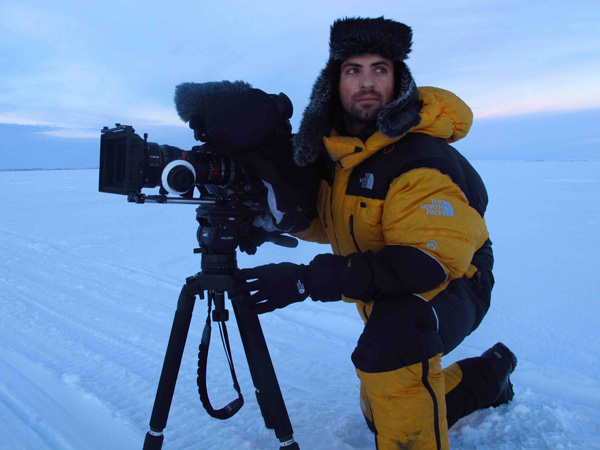 "I needed a camera able to withstand harsh conditions but still deliver high quality pictures. Because the camera could be stripped down, I could run, hunt for days and take it virtually anywhere without being too precious or held back by excessive weight. At the same time, when I wanted to kit it out for bigger and more complex shoots, I had the choice."
"On Boy to Man, I used the camera almost everyday for nearly 18 months. I like to mix up my shooting-style depending on the scene - the camera worked as well off the shoulder as it did on the tripod. I shot the series with a mixture of PL and EF lenses and the ability to shift between them is surprisingly easy and fast. The mounts have allowed a lot of flexibility to use whatever glass I wanted, and never failed."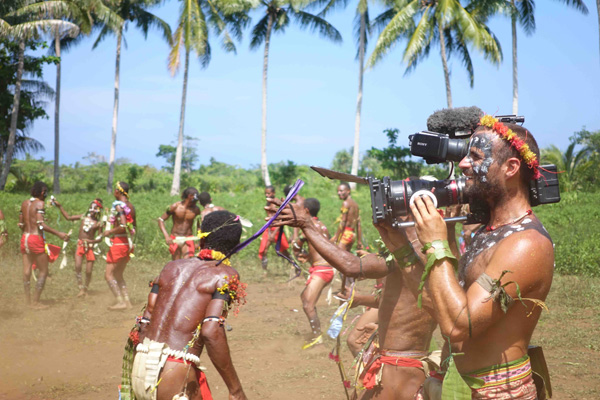 His one-man crew is his long-time editor Jimmy Hamilton, who up until now has spent his entire career inside an edit suite. When Tim needs to be in front of the camera he positions the tripod and frames up the shots himself, and then hands over the controls to Jimmy. "If someone with no camera experience can learn and navigate the basics of the F55 so quickly, it's a testament to the user-friendly, forgiving nature of this camera."
Road Reliability
Typically, his work locates him weeks away from any servicing centre should any issues arise, which makes reliability a priority and prevention the best approach. "After months on the road, I would return to Sydney, recoup for a few weeks before heading back on the road again while my camera was being serviced by the Sony team in Sydney," he said.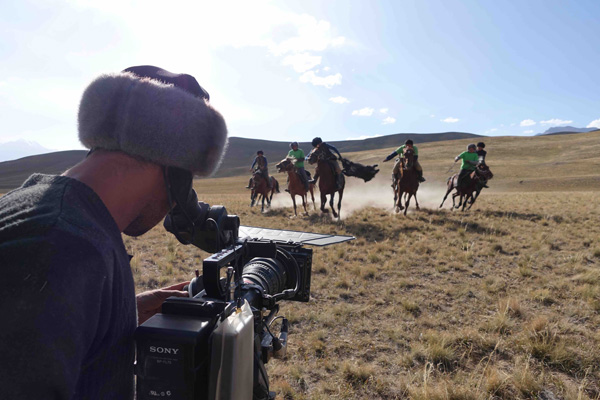 "I especially like the way so much can be customised on the F55 from the viewfinder to the buttons and fast menus. Shifting between 25fps and slow-mo, for example, is a one-step process. When you're shooting once in a lifetime scenes that can't be repeated, I really appreciate being able to capture the moment at whatever frame-rate I need.
"But I'd say that, in terms of usability, accurate focus peaking is probably the greatest attribute of this camera. There is nothing worse than having to put up with soft pictures only because you couldn't find focus at the crucial moment. I was also pleased to be able to shoot 4K. The XAVC codec is very stable and never failed." Shooting to SXS cards, he transferred his video daily as clips using Sony Content Browser clip management software, and encountered no file corruption.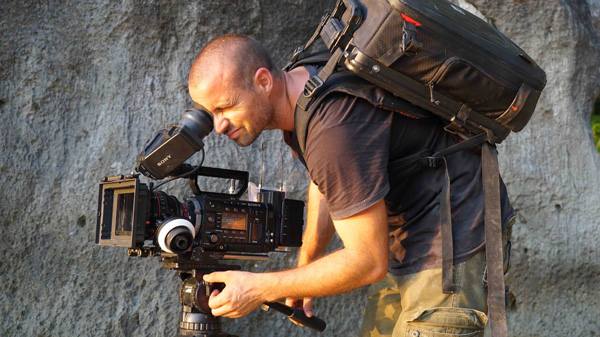 Regarding image quality, for Tim's style of work on this series, he finds that the video straight out of the camera has barely needed grading. Instead of shooting flat images or using SLOG, he preferred to create his own scene files in camera. He said, "This freed up my online editor to focus more on effects and polish each episode rather than design the colour palette from scratch. This wouldn't suit every production but I already knew how I wanted the colours to look." pro.sony.com.au