Roy Wagner Lights 'Trouble Sleeping' with Rotolight Anova PR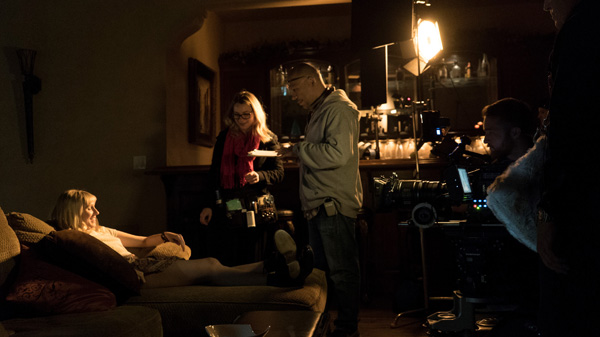 Best known for his work on Emmy Award and Golden Globe-winning TV shows such as 'Ray Donovan' and 'House', long-running 'CSI: Crime Scene Investigation', and the Sherlock Holmes update called 'Elementary', Roy Wagner has an long, varied career in the film industry going back almost 50 years.
Having used all kinds of lights during that time, from tungsten and fluorescents to LEDs, he has been an advocate of the natural light and flexible qualities of Rotolight. Now he has shot an entire feature, 'Trouble Sleeping', with director Robert Adetuyi, using the Rotolight Anova PRO LED light as the sole source.
The Anova PRO has a soft light output and emphasizes colour rendering, making it useful for cinematographers, videographers and photographers. With an output of up to 7,200 lux at three feet, the studio and location LED is still able to deliver flattering, soft light output.
"I have often spoken of simplicity in image creation, and had wanted to do a feature with just one light and one lens," Roy said. "Of course projects seldom turn out this way, but I was given the chance to do it on 'Trouble Sleeping'. I chose the Rotolight system because I knew it could accurately reproduce the colour and power I needed. We did not use any fill, and used the Rotolight as a very articulated light source." It served many purposes in contrasting scenes, placed in different positions on the sets with or without ambient lights.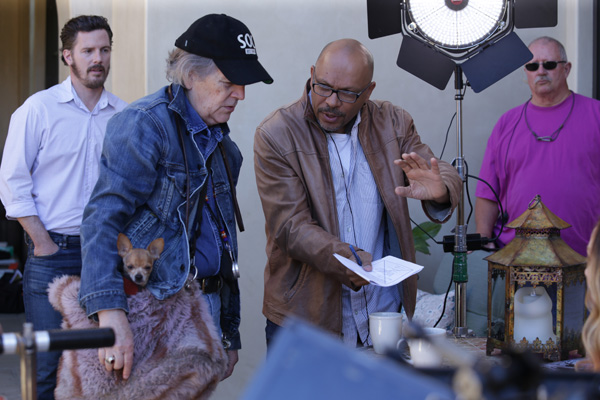 The Anova PRO is also built with five functions designed to save time and money, and allow more creative options for users. These include synced flash, aperture dimming and a fading. The CineSFX functionality is particularly relevant for users like Roy because it works as a suite of customisable cinematic lighting effects, such as fire, lightning, sirens and gunshots, eliminating the need for closely timed, expensive traditional flicker box workflows.
The Anova PRO is also considerably more power efficient than most of its LED competitors, enabling much greater run time and therefore more flexibility when running on battery on location.
But most important for Roy is that the light quality of the Rotolight Anovas has eliminated problems typically associated with LED lighting. "Rotolight has found a way of filtering that notch of blue wavelength that is harsh on actors' eyes. On 'Trouble Sleeping', every actor took the time to ask about the light, and responded to the gentle quality."
As well as the creative control it gave him, the production also appreciated the light's practical aspects. "It survives the rough handling of everyday production, and crews who have very little time to worry over any equipment. The crew is pleased with how easily mounted and controlled the units are – they can be operated from the back of the light or from my iPhone. The producers are very happy with the reduced cost of the lighting package.
"Owing to the image quality I have been able to capture I would recommend the Rotolight system to other cinematographers," Roy said. "I'm very happy with the product and its ability to reproduce the images that I pre-visualise." http://www.rotolight.com