FUJIFILM's MK Series Cinema Lenses Balance Cost & Performance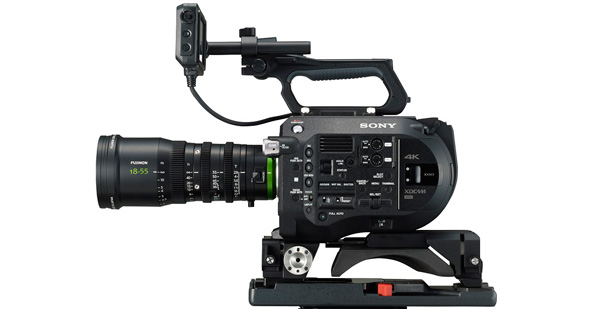 FUJIFILM is launching a new compact, lightweight MK Series of cinema lenses for Sony E-mount cameras. So far, information has been released about the first two models, a 18-55mm standard zoom due in early March and a 50-135mm model expected at mid 2017.
Overall, the MK series is designed with newer cinematographers in mind, and suits shooting live event, online programming, documentary, corporate videos, wedding, independent or short film productions.

With a combined focal length range of 18mm-135mm in the Super 35mm format, the first two MK lenses together cover the range cinematographers use most often while building up their careers. These are fairly fast lenses with T2.9 speed across the whole zoom range, achieving a shallow depth-of-field.
FUJIFILM notes that current trends in looks for programming and content generally, which include a shallow depth-of-field and an expressive bokeh, often call for heavier, more expensive high-performance cinema lenses. Nevertheless, DPs working on online and other lower budget productions may have to choose interchangeable stills lenses for digital cameras that cost less and are more mobile - although they may be inclined to shift focus and optical axis while zooming.
The MK lenses are designed to maintain a colour temperature that is consistent with all FUJINON cinema lenses to make colour grading more straightforward, and keep the company's expertise in edge-to-edge optical performance and low distortion. The MK18-55 and MK50-135mm weigh 980gm with front diameters of 85mm and lengths of 206mm. The MK18-55mm's minimum object distance is .85m, and the MK 50-135mm's is 1.2m.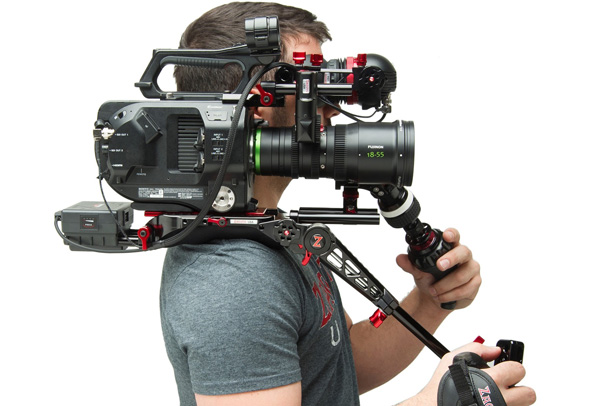 According to Fujifilm, the DSLR lenses that independent shooters may already own and use are not built well for moving images, breathe noticeably and have no manually adjustable iris. The MK lenses have a continuous manual iris, zero breathing, no ramping or zoom shift, and 200-degree focus rotation so that the operator can maintain focus throughout the zoom range, while covering Super 35mm sensors.
Further to ease of use, beyond light weight and compact build, the MK lenses only need one matte box and one filter size between the lenses. A macro function allows a broader range of close-up shooting, and gears for the three rings are positioned in the exact same place, to avoid having to re-position accessories when switching lenses.
The lenses' short flange focal distance helps to keep the size and weight low, but to correctly match camera and lens, each one has a Flange Focal Distance adjustment function. That is, the position of the lenses' image-forming plane can be adjusted according to each camera's flange focal distance – the distance from its lens mounting reference plane to the sensor.

The iris can be manually adjusted very precisely with silent shifting between T-stops. Three rings allow manual, independent adjustment of focus, zoom and iris or aperture, and the focus ring rotates up to 200 degrees.
The MK lenses are compatible with the Sony E-mount cameras with the Super 35mm APS-C sensor. X Mount versions of the MK lenses with focal lengths of 18-55mm and 50-135mm, for use in the FUJIFILM X Series line of digital cameras with APS-C sensors, are in development now, for launch by the end of 2017.
View footage shot by DP Philip Bloom in Gran Canaria using an MK18-55mm T2.9 lens and Sony FS7, FS5 and A7S II cameras. www.fujifilmusa.com