'Flesh and Blood' Gets Close to the Bone with Blackmagic Design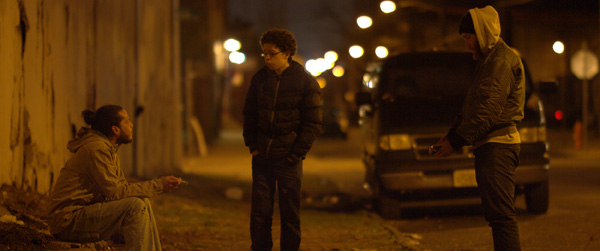 'Flesh and Blood' is the fourth project from independent director and actor Mark Webber, produced as a blend of fiction and reality that explores family life and interactions. Mark uses his real family as the cast and real life situations as his story background – not necessarily beautiful but always original. It was filmed on location in March 2016 in his hometown of Philadelphia with several of Blackmagic Design's digital film cameras, including the URSA Mini 4.6K, Production Camera 4K and Pocket Cinema Camera, by DP Patrice Lucien Cochet.

"What made this an unusual project to work on was the shooting style of reality cinema taking elements from both documentary and narrative filmmaking to tell a story. Almost the entire cast were non-actors taking on roles that mirrored their real lives," said producer and post production supervisor Dustin Hughes. "There's a vulnerability in these kinds of performances that gets lost if you bring in a large crew and a ton of equipment. A lot of the film is based in truth, and we had to let scenes to play out as they naturally would, which meant we had to trust in our cameras and our operating skills to get the necessary coverage on the first take."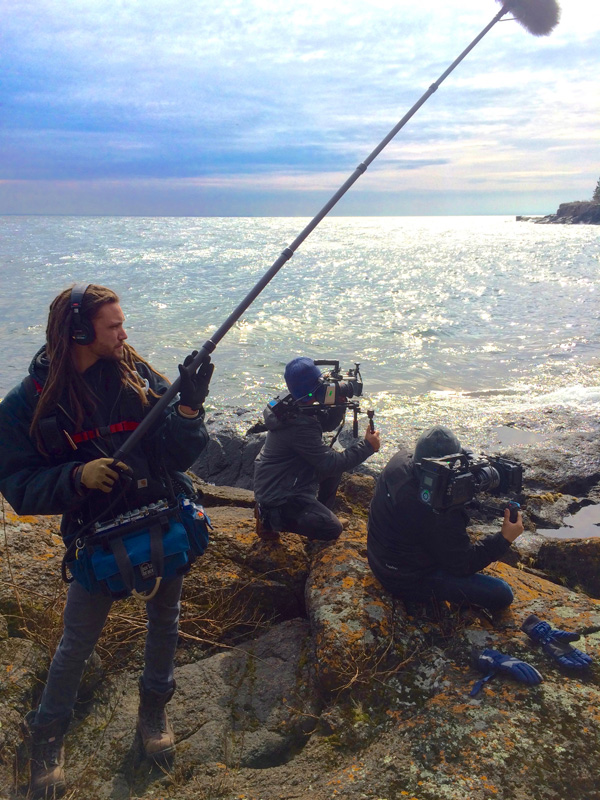 24/7
Patrice Cochet and Dustin chose the URSA Mini 4.6K as the film's A camera, a Production Camera 4K as the B camera and a Pocket Cinema Camera for selected shots. The filmmakers shot in RAW which allowed them to reframe and crop in later during the edit, and in turn gave the actors a chance to move around during the mainly improvised scenes.

"We were shooting really long days, seven days a week in all kinds of situations like snow and rain, just punishing the camera day-in and day-out, and it never once had a single glitch," Dustin said. "So many things tend to go wrong when you're in production, that you try to prevent gear becoming one of them. Having a camera like the URSA Mini 4.6K that worked exactly as we expected every day felt like a luxury – and we ended up with a really nice cinematic look with the necessary realism as well."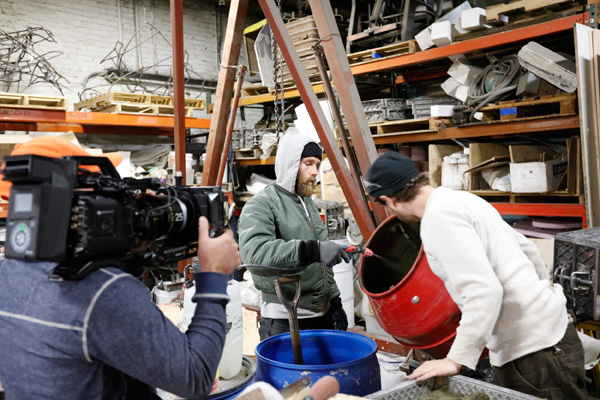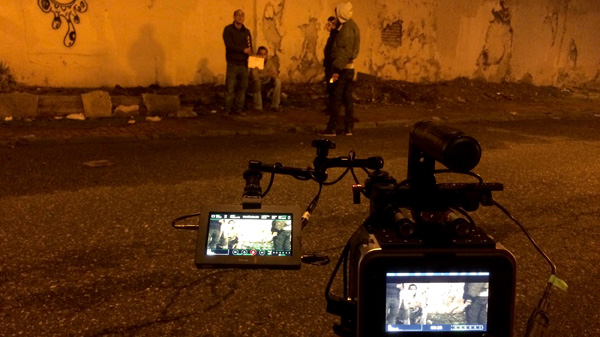 Their goal was to keep the crew's footprint as small as possible. The camera's built-in monitor, which flips out when required, saved them from having to carry and set up an external monitor. Because they used the URSA viewfinder throughout production, they liked being able to attach it solidly to the camera with the URSA Mini Shoulder Kit, and then lift the camera out of the case with gear in place and start the shoot.
Dustin said, "We used the built-in stereo microphone to capture reference audio for syncing to production sound in post and avoided attaching an external mic. All together we saved lots of time on set by avoiding the usual time spent building out the camera."
Almost Not There
For one of the film's key scenes, Mark Webber and his mother attend an Alcoholics Anonymous meeting. Hughes explained, "It was one of my favourite scenes because it was raw and authentic. This wasn't a staged meeting - it was actually occurring in the moment with a group of very giving people who allowed us to attend and film it. The meeting itself had a lot of shooting challenges, starting with the lighting.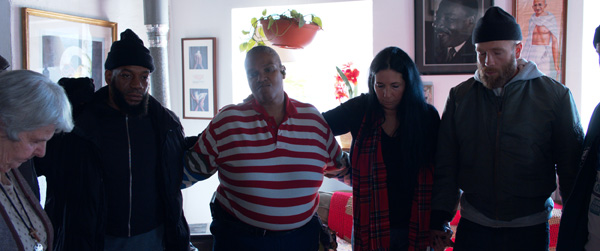 "The room was surprisingly dim other than banks of windows that were completely blown out. But closely designing our shots or lighting wouldn't have let the scene unfold naturally, so we just had to use what was there. The URSA Mini 4.6K's dynamic range helped overcome those conditions and captured a wonderful, realistic, cinematic image we could use. Other challenges arose because everyone was sitting in a big circle. Since it was a real meeting, we never knew who was going to be talking next and had to cross shoot the hour-long session with two cameras, without stopping. We didn't want to ruin the intimacy or diminish the experience of those attending by stepping in to direct it."

Because much of the shoot took place in cars, the Pocket Cinema Camera was especially useful because it could be mounted on the windshield facing inside the car to capture a nice, intimate angle. "The car had a black interior and the sky outside was bright daylight, so we needed a camera that was not only small but also had a dynamic range that could handle it," Dustin said. "The Pocket Cinema Camera was perfect for that. For other scenes, we were able to squeeze into the backseat to cross shoot our actors with the URSA Mini 4.6K and Production Camera 4K."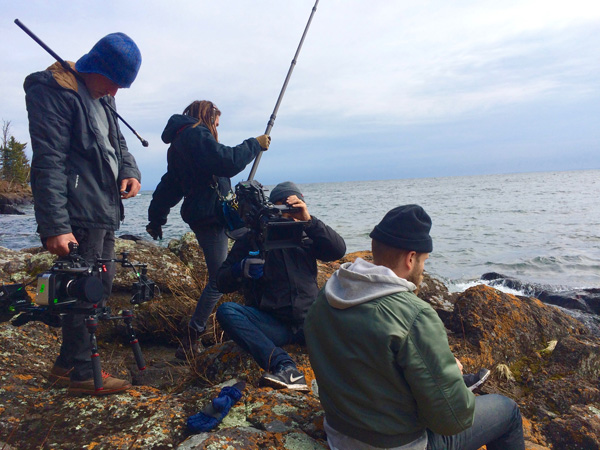 Behind the Fourth Wall
During production and post, Dustin and the team had the tools they needed in DaVinci Resolve Studio for all DIT tasks, transcoding and dailies review, plus last minute editing changes and the final colour grade. Fusion was used for the film's visual effects and cleanup work. "The film was conceived and made with a very non-traditional approach, and so our production and post-production environment had to be as simple and flexible as possible. I was able to build our entire workflow around DaVinci Resolve Studio. Our DIT jobs included cloning cards, checking footage and transcoding proxies to send back to our editor in LA.

"The Fusion Connect function also let us shift directly back-and-forth with Fusion as we were completing our VFX work. Due to the film's shooting style, we tried to avoid doing second takes as we felt it made the scenes less realistic. That, combined with the scenes' impromptu nature, meant that the crew inadvertently ended up appearing in the background of some shots. We used Fusion's tracking and paint tools to remove the crew and gear from reflections and so on. While the film is based in truthful moments, it is ultimately intended to be a narrative film, so we felt it was important to capture it as authentically as possible but not break that fourth wall, which is why Fusion was so crucial in the end." www.blackmagicdesign.com