Atomos and DP James Miller Give Canon DSLRs a HDR Upgrade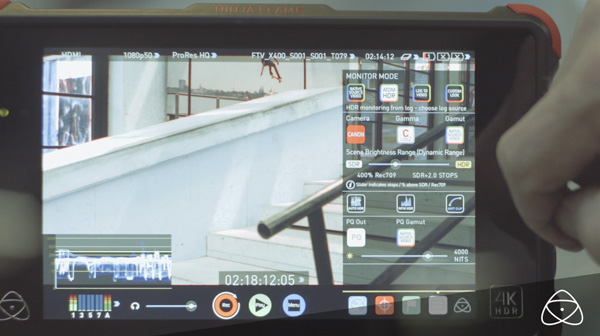 Atomos has been collaborating with director of photography and post specialist James Miller to make C-Log picture profiles available to older-model Canon DSLR users through updates to the Atomos AtomHDR monitor-recorder. In effect, by using the upgraded AtomHDR, HDR capabilities in the 5D Mark III and other Canon DSLRs become accessible at an affordable price.

Atomos notes that new HDR capabilities are affecting video content creators and viewers, evident in new panel displays and content delivery. During 2016, Atomos shipped on-camera monitors with 10+ stops dynamic range, and HDR content was delivered to homes from Netflix, Amazon and YouTube. HDR consumer flat panels also started shipping.
Recording & Output
But in the meantime, many cameras have already been HDR-ready. Sensors have had the 10+ stops of dynamic range needed for HDR, and some have already been using Log signal processing to capture HDR in their recorded content, ready for post production. In other words, older cameras preceding 2016 with Log output are already HDR-ready without purchasing further firmware or updates.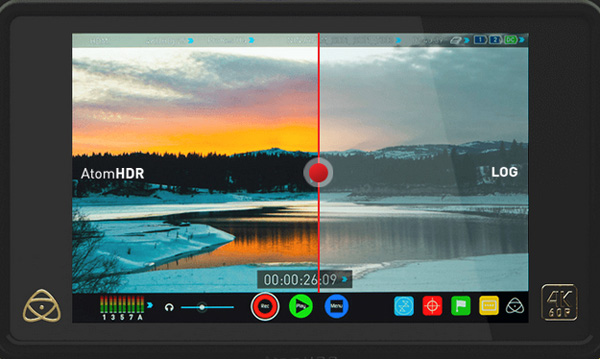 Canon DSLRs like the 5D Mark III, however, though they have the dynamic range, large sensors and 24p capability that brings a 35mm 'film look' to digital footage, lack the Log processing needed for HDR output. Now, using the upgraded recorder/monitors, Canon DSLR users can achieve a Log output when partnered with an Atomos Inferno or Flame.
Monitoring
The monitoring functionality of the new AtomHDR devices is important for both types of HDR-ready cameras. With the expanded dynamic range from sensors enabled with C-Log, users who want to expose for Log accurately in the field, in real time, need a monitor that supports this kind of control. The Atomos Inferno and Flame series, with 10.2 stops of dynamic range, a bright 7-inch calibrated screen and HDR waveform and slider, gives users monitoring tools that contribute to true HDR and better-looking Rec709 imagery.

Compatible Canon cameras include EOS 5D Mark III, EOS 1D C, EOS 7D Mark II, EOS 1DX Mark II, EOS 5D Mark IV. Compatible Atomos monitor-recorders include Shogun Inferno, Shogun Flame, Ninja Flame, Ninja Blade. James Miller's C-Log package is available at a discount for Atomos users. www.atomos.com