Big Picture Mobilises with Panasonic 1080p OB Kit for Live Production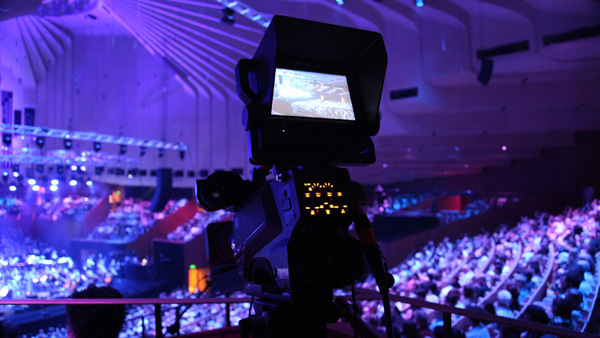 Big Picture supplies video production and equipment services for concert touring, television, corporate events, live events, sports and outside broadcasts. Working out of new 1080p flyaway kits and portable outside broadcast facilities, their concert and event tours have included Coldplay, Bruce Springsteen, Justin Bieber, Guns N' Roses and Keith Urban. As well as camera equipment, their regular gear list includes LED video walls, large scale projection, media servers, data recorders and rigging.
The company is based in Australia and New Zealand and has outfitted a new Panasonic camera suite comprising ten AK-HC5000 4X high speed 1080p camera systems, plus two AJ-PX5000G high-end ENG camera recorders. The suite was launched in late 2016, and since then has been put to work on jobs and environments ranging from the 5-week tour of the theatrical magic show Dynamo 'Seeing is Believing', 2CELLOS with the Sydney Symphony Orchestra which was recorded to DVD, the WWE NXT Downunder wrestling event for a US subscription channel, Australia Day celebrations and the Sydney Gay and Lesbian Mardi Gras Festival.
Push for 1080p
Technical Director of Big Picture Nick Bojdak said, "Operating a 1080p system is important for us at this point as a business. Although 1080p is currently a small part of our work, it seems likely to become a major growth area. It is starting to become a necessity for some jobs that involve capture for DVD Mastering, and high end web casting clients are now pushing for 1080p over the 720p format."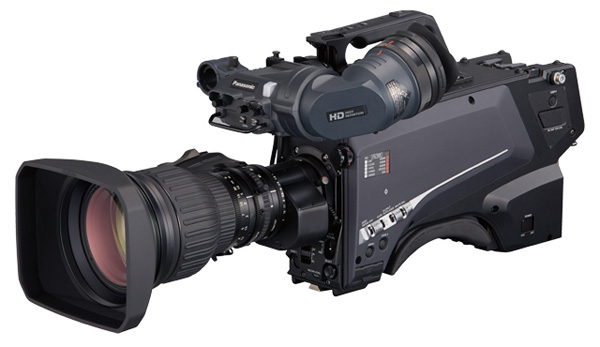 Nick said that the cameras passed their first real-life test without problems when all ten AK-HC5000s were used together at the 2CELLOS shoot. "The 2CELLOS DVD recording went especially well. Everyone was impressed with the look of the camera's footage – the sharpness and colour depth they have, and their general performance in a primarily theatrical lighting environment. From an engineering point of view the cameras were also easy to balance and grade," he said.

"The gigabit Ethernet trunk combined with the HD-SDI trunking from camera head to CCU is great for us because we can power, control and send the signal from an AW-HE120 PTZ camera to an AK-HC5000 head and run the AW-HE120 signal back down the same SMPTE fibre. This saves doubling up on cable for wide shot cameras and confidence cameras."
Playing the 2CELLOS
The main challenge of the 2CELLOS job, in fact, was the distance between the Concert Hall and the control room. The lack of control room space near the Concert Hall and the absence of any SMPTE patch panels meant that Big Picture had to set up their control system in the Video Control Room on the other side of the central passage to the Concert Hall and then manage the signals remotely via the in-house Single Mode Fibre tie lines.
"We ended up putting all 10 CCUs in a rack in the Concert Hall with Riedel MicroNs and a TSL Tallyman and remoting the signals back to the Control Room that way," Nick said. "It actually worked pretty well, as it meant we could run SMPTE fibre to the camera heads within the concert hall rather than using Single Mode fibre with external power back to the Video Control Room. This set-up saved us from having to find 10 channels of active SMPTE-to-SM fibre adaptors."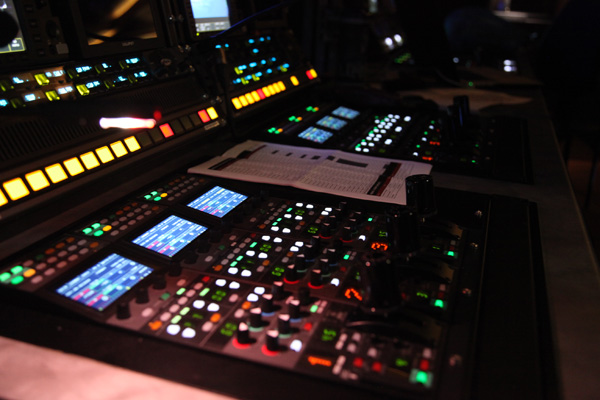 Ergonomics and Flexibility
Before they invested in equipment for the suite, Big Picture brought in and tested a range of cameras. The Panasonic cameras performed well and achieved the top results in most shootouts.
Nick Bojdak said, "We held a detailed in-house shootout between a number of the major cameras currently in use in the Australian broadcast market, devising tests that push the limits of the cameras in light response and colour reproduction. These included extreme chroma tests with a custom lighting rig to see which cameras would perform best under the high chroma environments common in theatre and entertainment lighting. We found that many cameras struggle with a true representation of blue."
The crew also appreciated the shockless gain capabilities. "It is nice to know that if you do need to slot some gain into a camera while on air that the step is so subtle that you can take advantage of adding the gain without a distracting, visible transition in the look," Nick said.
Panasonic cameras produced the best overall result of the cameras that were tested, and met Big Picture's requirements in terms of flexibility, as described above, and ergonomics. They also need a certain level of ruggedness to handle travel and reconfiguring week in and week out.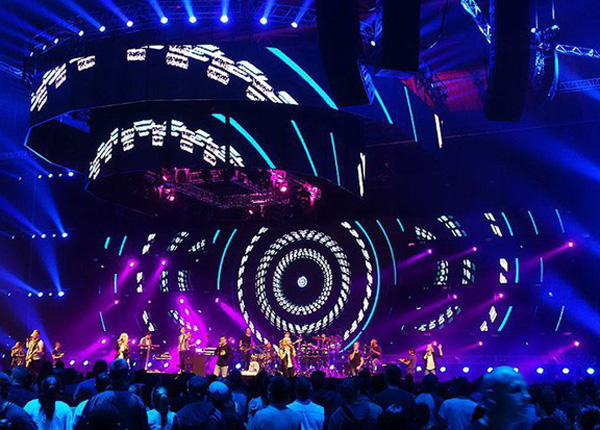 The ability to turn systems around from one job to another - whether that be in trucks or fly away kits - was a deciding factor, with assurance that the camera will be straightforward to configure onsite, limiting preparation time.
Big Picture was satisfied with the overall design of the camera and the Control Unit's functionality for their Concert Hall set-up, and the balance of form and function. "For example, I liked the way that all the connectors on the Panasonic cameras all face towards the back," Nick commented. "Every other model of camera has something that you plug in on the side. It just doesn't fit as well and always seems like a bit of an afterthought. But on the Panasonic, everything from controls to menus is where you feel it should be."
4K, SloMo & RF – Big Plans for the Future
The 4X high speed feature was also a factor for Big Picture in the purchase of the cameras and will be activated when Panasonic's firmware upgrade is available later this year. Nick said, "For us it makes sense not to tie up money in dedicated SlowMo camera chains. Instead we will have the flexibility of being able to route different cameras to the EVS LSM SlowMo channels, on the fly."

Other functionality Big Picture are looking ahead to adopting is 4K capture using the CCUs are capable of 4K. When they start working in 4K in the future, they will be able to change over to the Panasonic AK-UC3000 camera heads, rather than buying a completely new chain.

Big Picture needed two RF Link cameras to complement their ten studio cameras, and considered options for ENG style cameras. The key selection criteria that the AJ-PX5000 ENG cameras eventually met, was that the RF cameras needed to be as rugged as the AK-HC5000, deliver the same application flexibility and most importantly match the colour of the AK-HC5000 cameras. Consequently, Big Picture is currently working with third parties to establish a 1080p RF system, and plans to have this up and running in the next financial year. pro-av.panasonic.net/en