Sony AXS-R7 Recorders Speed PMW-F55 4K Workflows at Venture Films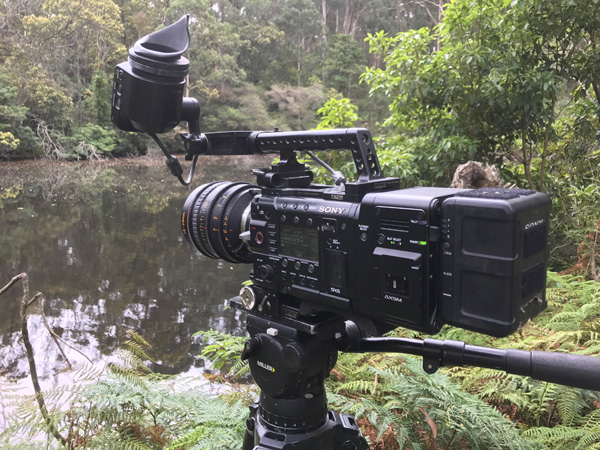 Venture Films shoots television productions including special-interest mini series, commercials and a regular 4WD travel program called Roothy's LowRange. As likely to shoot in open, remote areas as in urban interiors, the company's co-founder Gavin Rawlings favours 4K capture and has purchased his own Sony PMW-F55 cameras. He and co-founder Melanie Galea keep a large selection of gear and have access to a contingent of experienced camera operators as crew.
To expand the capabilities and functionality of the F55s, they decided to purchase Sony's 4K recorder, the AXS-R7, which allows them to capture 4K video at up to 120fps. For shooting at higher frame rates, the recorder captures 2K RAW at up to 240 fps for the F55 and F5, supporting 10x super slow motion playback. "I was also interested in Sony's new X-OCN codec. Being able to shoot in 16-bit at an efficient file size compared to the original Sony RAW codec, and having access to all camera raw characteristics in software like DaVinci Resolve, looked very promising to me," Gavin said.
The page you are looking is not published
"The smaller file size means faster offload times, less storage required and also less processing power, all of which can keep costs down. There's a light variant of the codec as well that reduces the file size further but can still maintain 16-bit recording and give access to camera raw features in post. This is a huge benefit to productions."
Sony's new recording format X-OCN was developed to support high dynamic range image grading and other workflows that require higher than 10-bit or 12-bit precision, while recording at a moderate bitrate. The system is able to retain a high level of detail from the sensor, displaying tonal gradation with 16-bit precision.
Gavin often needs to push his equipment considerably to capture the action footage under unpredictable, available light that some of his clients require. "When testing the AXS-R7 I aimed to push the codec with a lot of high detail shots and different lighting scenarios, and also pushed the exposure more then I normally would in SLOG," he said.
"Some of my test shots include scenes in which I deliberately overexposed the image by two stops to see how the new codec looked after bringing the levels back down in post, but the image held up. The 120fps 4K video looks beautiful as well. Typical environments I have used the AXS-R7 in include beaches, forests and swamp lands. Some days were quite hot, around 40°C, and I had some light rain as well, but even with those variable weather conditions the unit held up well.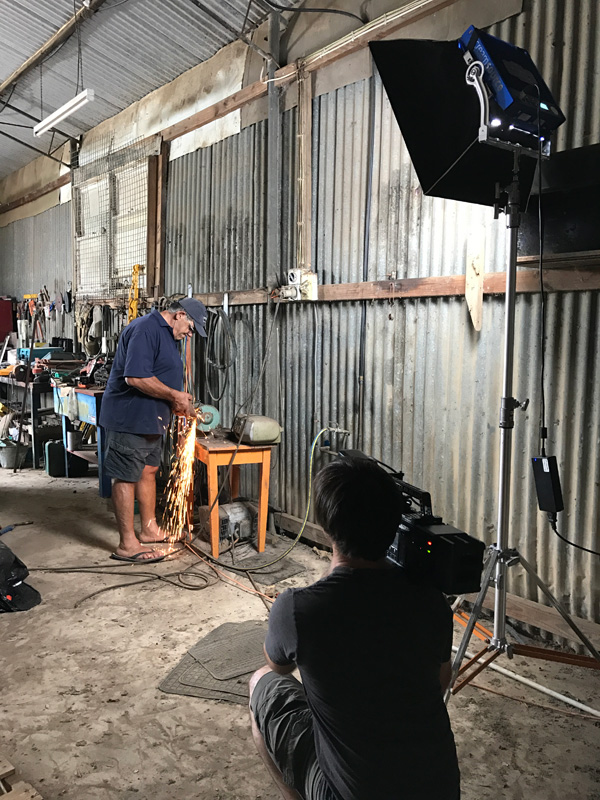 "The unit connects directly to the back of the F55 in the same way as Sony's earlier R5 did, and has two-card recording. The 30-second cache recording on the AXS-R7 is also useful especially when we are shooting fishing segments, for example." The recorder is durable, dust and splash-proof enough to withstand the outdoor lifestyle work Venture regularly takes on. pro.sony.com.au