Panasonic's New 5.7K Compact Supports HDR and Dual-Native ISO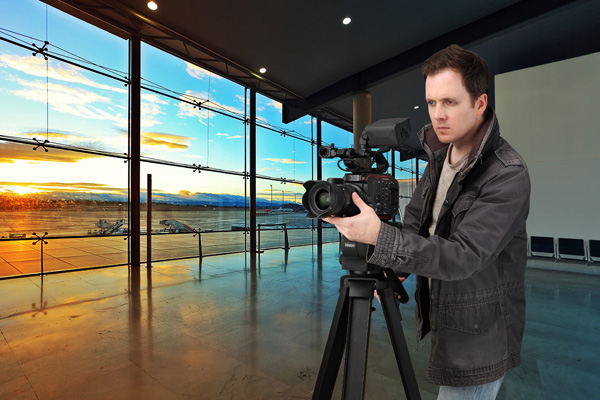 Panasonic has previewed their new 5.7K cinema camera, the AU-EVA1, at Cine Gear Expo 2017 in LA. The new model bridges the functionality of the Panasonic Lumix GH5 4K mirrorless camera to that of the VariCam LT 4K cinema camera. The EVA1 is compact, lightweight and adapts to handheld shooting, while recording images that suit documentaries, commercials and music videos.
Built with a new 5.7K Super 35mm-sized sensor, AU-EVA1 starts at a relatively high native resolution to produce a better quality image when down-sampled to 4K, UHD, 2K or 720p. The extra colour information contributes to more accurate images, as well. It records to ordinary SD cards in several formats and compression rates, supporting up to 10-bit 422, including in 4K. The complete breakdown of formats will be available at the time of release later in 2017.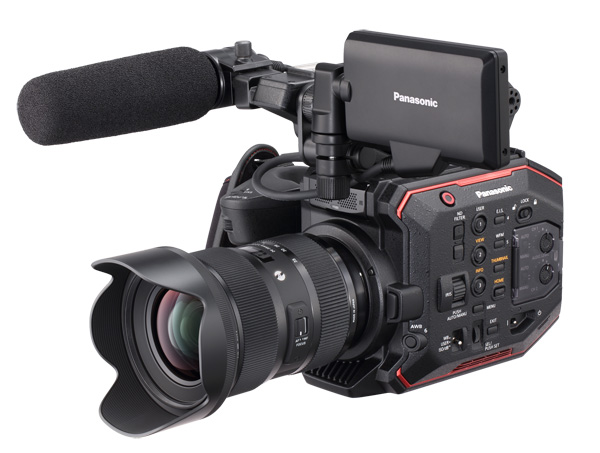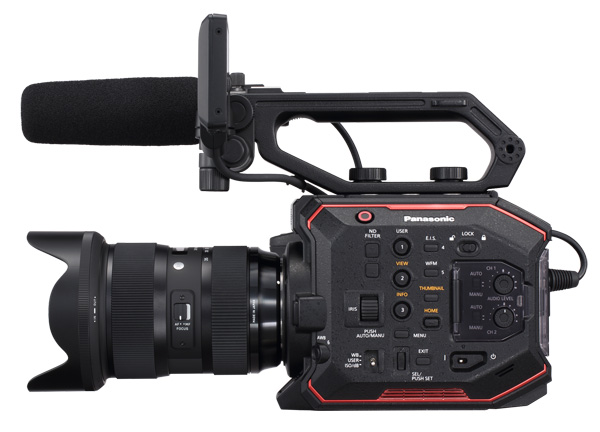 Like the Panasonic VariCam series - the VariCam 35, LT and VariCam Pure - the EVA1 will include dual native ISO, but the camera is currently undergoing tests to determine final ISO specifications. Panasonic's dual native ISO function was developed to extract more information from the sensor without degrading the image. This means the camera can switch from a standard to high sensitivity without an increase in noise or other artifacts. In low light settings, the ability to use less set lighting saves time and money, and increases the cinematographer's artistic choices.
The ability to capture accurate colours and attractive skin tones is generally considered an asset for most types of filmmaking. Also like the VariCams, the EVA1 captures the V-Log/V-Gamut supporting HDR, displaying greater difference in light intensity from white to black, plus a broader range of colours. V-Log has log curve characteristics that are in some aspects similar to negative film, and V-Gamut delivers a colour space even larger than film. The EVA1 will also import the same colourimetry, or colour analysis, of VariCam.
Regarding handheld uses, the AU-EVA1 body weighs 1.2Kg and measures 17cm long, with a removable handgrip so that it can be mounted on a drone, gimbal rig or jib arm for smoother, more complex camera moves. For further customization, the EVA1 will have numerous mounting points.
The camera has a native EF-mount for compatibility with the many cinema-style prime and zoom lenses from different manufacturers. Electronic Image Stabilisation compensates for camera shake and blurring, assisting handheld or shoulder-mount shots on documentary or spontaneous projects. Behind the lens mount, an integrated ND filter wheel in 2, 4 and 6 stops precisely controls exposure. The IR Cut filter can be swung out of the sensor path using a button control, resulting in night vision imagery and interesting infrared photographic effects.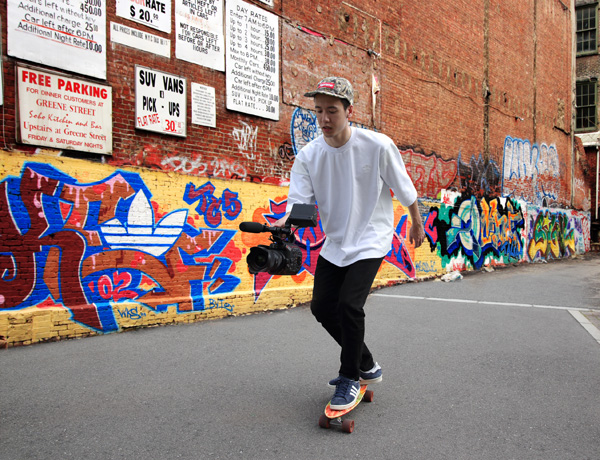 For professional video production, the EVA1 has dual balanced XLR audio inputs and 4K-capable video outputs in both HDMI and SDI. In a future firmware upgrade, EVA1 will output 5.7K RAW video to 3rd party recorders. The EVA1 will ship in the second half of 2017. business.panasonic.eu