Areia Creations Defines K-Pop Video with Blackmagic URSA Mini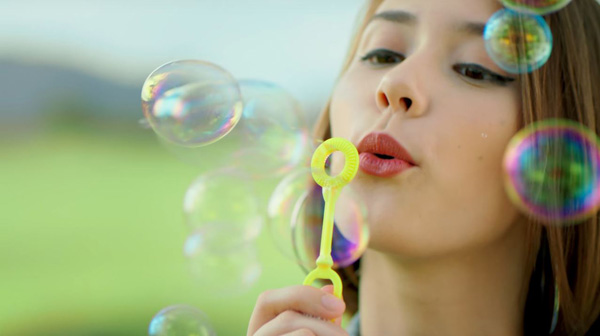 Areia Creations, an independent record label from South Korea, specialises in the country's K-pop music genre, known for its use of diverse audio-visual elements and creative adaption of music styles from all over the world.
Areia Creations aims to expand the influence of K-pop, now recognised and followed internationally especially in Japan, by bringing in new talent from varied cultures. The company produces eye-catching music videos in bright colours to attract attention to the talents of their artists and bands, who include B.O.S.S, FMT, Roh Siena, Liah and AMAX.
Creative Logistics
Areia Creations deliberately pitches the K-pop videos to differentiate and make the most of the individual style of each singer or band. The look is as important as the sound. "Apart from our own signed artists, we work with local independent artists with varying budgets. These are not your everyday indie artists. They are beauty conscious, well-trained groups, with choreographed songs that follow the popular K-pop look but are looking for something visually impressive in their music videos. The challenge for us is to deliver them that vision regardless of their budget," said video director Georgios Jun Areia Tryfonas.
The company shoots its music videos using Blackmagic cameras, mainly the URSA Mini Pro and URSA Mini 4.6K PL, and does the colour grading on DaVinci Resolve. Areia's crew has been able to vary and customise the look of the finished shots to suit this particular clientele and the unusual logistical and creative demands of their productions.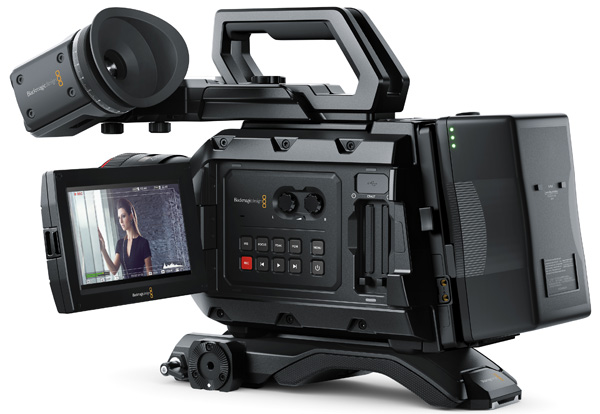 "In most of our projects, we shoot the music video in two different languages. From choreographed routines, to solo performances, it adds up to two of every shot. For that reason the RAW 4:1 option works extremely well for our music video shoots. It has the flexibility of RAW but because it's much lighter on storage space, we can avoid having to stop and offload footage," said Areia Tryfonas.
Capturing the Style
B.O.S.S., a pan-Asian girl group from the Philippines, blends Filipina singing style with K-pop to give it warmth and a distinctive personality. Under Korean management, their title single, 'Fly High' was shot by Areia Creations in two days using the Blackmagic URSA Mini 4.6K PL, with colour correction done in Davinci Resolve.
Areia said, "The most challenging day was the first because it was an outdoor shoot. Though the weather kept changing and we only had the one day to shoot in that location, we managed to capture good detail on skin tone, scenery and the sky. The URSA Mini 4.6K's dynamic range, some 12"x12" polyboards for light bounce and DaVinci Resolve in post production were mainly what made it possible."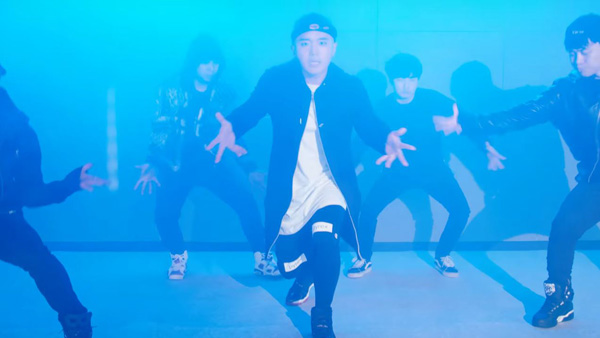 FMT, a boy's band, has been expanding the K-pop genre by introducing hip-hop and rapping to their style - rap verses and beats with K-pop style dancing. The trio's debut music video was filmed indoors as a continuous 20-hour project. "This shoot was tricky because there were neon light strips in the back and we used a lot of smoke," said Areia. "This resulted in heavy shadows cast throughout the image, but the shots could be balanced in post with Resolve using the information in the RAW format images."
Beyond Technical
Roh Siena is a songwriter and music producer, fashion designer and recording artist. The video for her single called 'Stay' was to show all of these talents, while recording her performance on a set full of layered textures. He shot the video on his own, aiming to capture wide dynamic range and high image quality.
"'Stay' was one of the first projects I produced as a one-man team, from planning to lighting and filming up to colour grading," he said. "I drove to the location with the singer and worked together on every little detail. Just a few years ago, all our efforts would have been restricted into a highly compressed, low dynamic range output. With the Blackmagic cameras, I was able to capture crisp footage that I could use to deliver something beyond the initial expectations."
Similarly, Areia worked with independent Korean RnB artist Liah on all aspects of his production, from song creation and recording up to designing and filming the music video. The shoot location placed severe restrictions on the number of people allowed on set, so Areia could only bring one assistant. Between the two of us we only had enough time to properly light one of the two sets and used only standard and practical lighting on the second room," he said.
URSA Mini Pro
"At the same time, we needed to shoot the slow motion shots at 60 fps with a 1/90 shutter speed, since that was the feeling of motion we were after. Even with those settings and without any professional lighting, the footage was clean and crisp. With some careful relighting in Davinci Resolve, the shots matched the rest of the music video very nicely."
For a recent shoot with the Korean duo AMAX, Areia Creations used the new URSA Mini PRO. "Their video includes choreography, storyline, modelling and performance shots all in a one set location, and was the first project I filmed with the URSA Mini Pro," said Areia. "The internal ND filters allowed me to keep the camera light and the aperture wide open to achieve a cinematic look in the close-ups. At the same time, it was the first time I could choose between the EF and PL mounts allowing for a much broader choice of lenses. Furthermore our small crew, also working with the camera for the first time, only needed a few minutes to feel familiar with the controls." www.blackmagicdesign.com/