Canal 13 Achieves 'Runaway Success' with Blackmagic URSA Mini 4K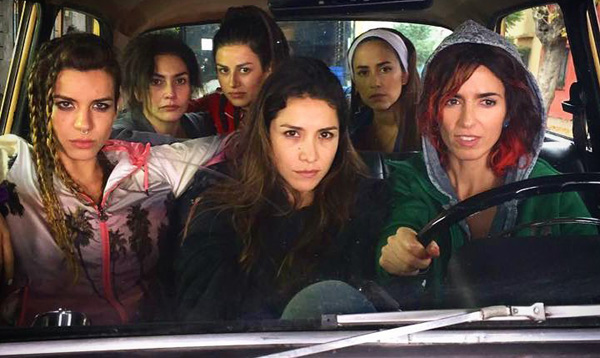 Herval Abreu served as director and executive producer on the telenovela 'Preciosas', known as 'Runaways' in English, at Chile's Canal 13. Wanting to pursue a cinematic, sophisticated look for this series, he proposed using the Blackmagic Design URSA Mini 4K digital film camera. Because any new cameras at Canal 13 would need to be compatible with its existing broadcast gear, the safest and easiest way to incorporate a new piece of equipment was to test it at specific points in the workflow.
"Our interest in Blackmagic Design products started with the introduction of the Teranex 2D Processor to manage conversions. The hardware complemented our existing infrastructure without disrupting the production chain, and the results were excellent," said Hugo Terán, Chief of Technical Projects at Canal 13. "With an eye on Blackmagic Design's URSA Mini 4K cameras as well, we applied the same testing approach to see if it would help us accomplish what we wanted in terms of image quality, while working with what we already had in-house.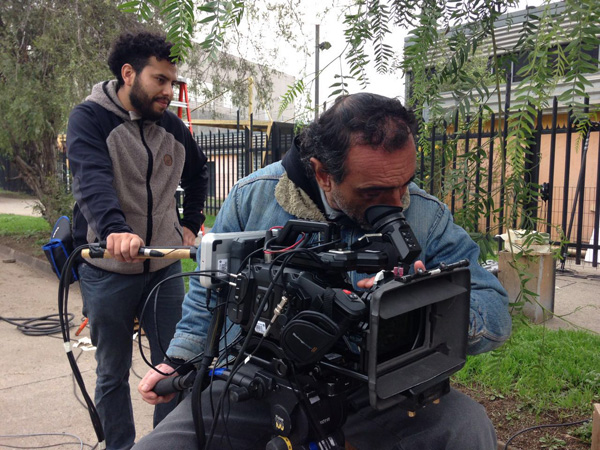 "To convince Canal 13 that the URSA Mini 4K was the right choice, we shot a couple of scenes with it and compared the footage with our existing broadcast camera footage. The video showed a huge difference and were just what we wanted - better contrast, superior look and colour, and clearer backgrounds. Due to its high dynamic range, it captures the tiniest details. Also, the fact that the camera is less expensive than our existing equipment surprised everyone."
Initially one of the biggest challenges the crew faced was making the change from using the studio cameras, configured and installed at Canal 13, to shooting with the standalone URSA Mini 4K cameras. They had to make several choices when customizing the camera set-up, eventually selecting the Blackmagic 3G-SDI Arduino Shield to optimize the camera control.
The Arduino Shield is an SDI expansion board for Arduino micro controllers, used to build custom controls for Blackmagic cameras and other SDI devices. The crew became familiar with the cameras fairly quickly and, once the shoot got underway, attributed their success to the camera's ease of use and straightforward design.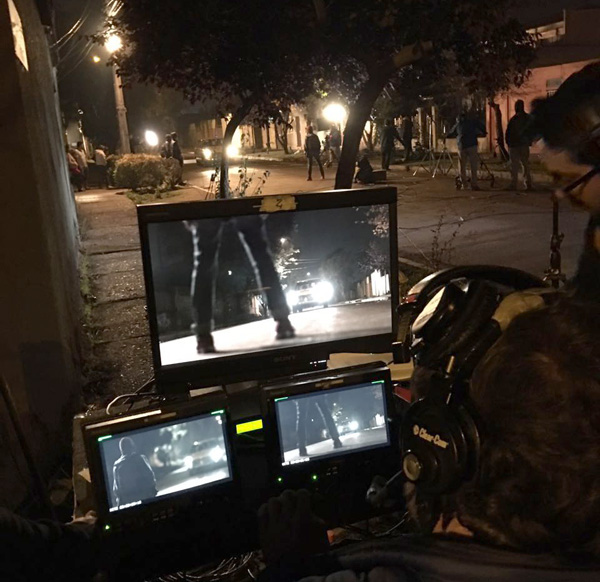 Canal 13 has now adopted other Blackmagic Design gear into the post processing workflow. Because Canal 13's clients haven't yet made the transition to 4K, the crew films the telenovelas in HD and uses the Teranex 2D Processor to down-convert from progressive HD to interlaced HD, while preserving the frame cadence - number of video fields per second – from one to the other.
Canal 13's post-production team uses DaVinci Resolve Studio for colour grading and some of the editing. Using Resolve Studio to grade 'Runaways', colourist Robert Diaz noted that the Power Windows worked especially well when finessing shots and adjusting colours, temperatures and generally enhancing the original material. Meanwhile the editing capabilities came in handy to quickly adjust shots, stabilize images and add effects.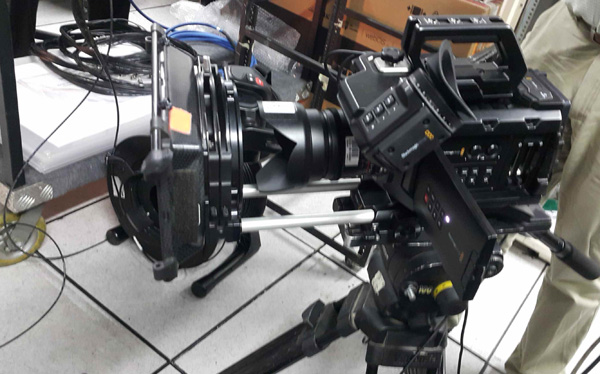 'Runaways' achieved almost immediate success in Chile, frequently occupying the second and third ratings positions, and later gained a following around the world as online programming, reaching top position in the online streaming ranks on Canal 13's website. It was named one of Latin America's "freshest TV offerings" by MIPCOM 2016. In May 2017, Canal 13 launched the shoot of the second season of its series 'Soltera Otra Vez', or 'Single Again' in English, employing a similar Blackmagic Design workflow. www.blackmagicdesign.com