Sony VENICE Supports 36x24mm Full-Frame Digital Cinema Capture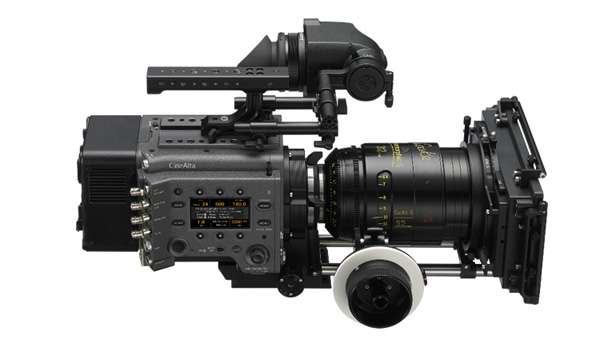 Sony has developed a full-frame digital motion picture camera system called VENICE for its CineAlta camera line-up. To suit filmmaking, the company's development efforts for VENICE focussed on large-format image capture of filmic imagery with natural skin tones and expressive dark areas within the frame.
VENICE has a 36x24mm sensor and is compatible with a varied choice of lenses, including anamorphic, Super 35mm and full frame PL mount, that will allow users greater scope for expression and shallow depth of field. The lens mount can also be changed to accept Sony E-mount lenses for shooting situations that require simpler lenses with a shorter focal distance and smaller radius. User-selectable areas of the image sensor allow shooting in Super 35 mm 4-perf format - that is, the equivalent of a full 35mm film frame – and future firmware upgrades are planned to allow the camera to handle 36mm wide 6K resolution. Fast image scanning minimises rolling shutter effects.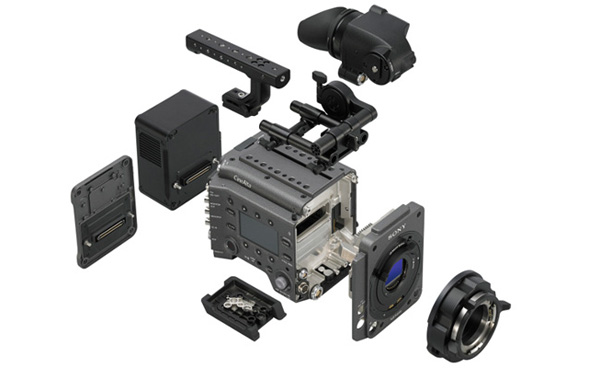 A new colour management system and wide colour gamut was developed for more control and more options to work with images during grading and post-production. VENICE also has over 15 stops of latitude to handle lighting situations from low-light to harsh sunlight.
For file-based production workflows, VENICE's uses Sony's 16-bit RAW/X-OCN and XAVC codec with the portable memory recorder AXS-R7. The system is also compatible with current and upcoming hardware accessories for CineAlta cameras which, as well as the AXS-R7 recorder, include the DVF-EL200 Full HD OLED Viewfinder, AXS-CR1 and AR1 card reader and AXS and SxS memory cards.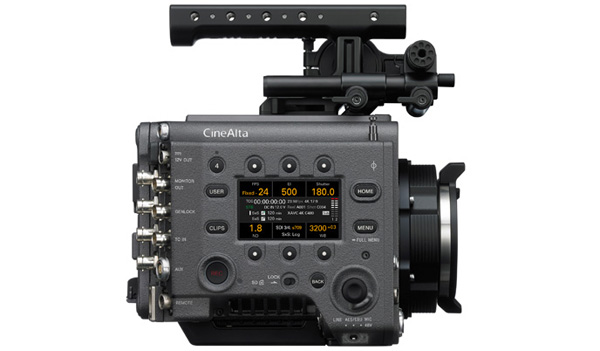 VENICE is built on a modular design with a control panel placed on the left and right sides of the camera. It is unusual as a cinema camera with a built-in 8-stage glass ND filter system, which requires fewer steps than replacing external ND filters. A 24V power supply input/output and Lemo connector support a number of standard camera accessories and make it easier to use in harsh environments.
Users will have the option to customise their cameras by buying licenses that enable the functions they need. Optional licenses will be available on a permanent, monthly and weekly basis to expand the camera's capabilities with new functionality including 4K anamorphic and full frame sensor capture, each sold separately.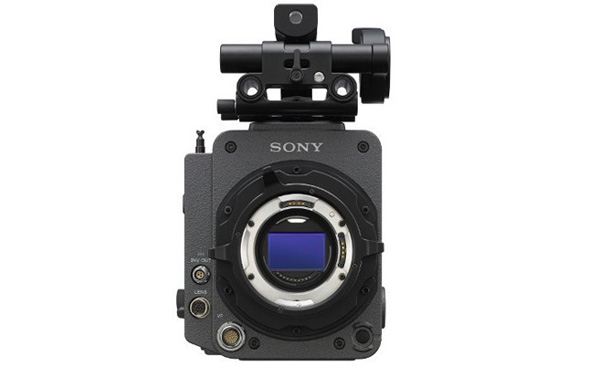 Sony showed VENICE for the first time to a group of American Society of Cinematographers (ASC) members and other professionals from related industries at an event on 6 September. Some sample footage, directed by Joseph Kosinski and shot by cinematographer Claudio Miranda, ASC, was also screened. First availability is scheduled for February 2018. pro.sony.com