FUJINON Launches Super Compact 4K Zoom for Sport and News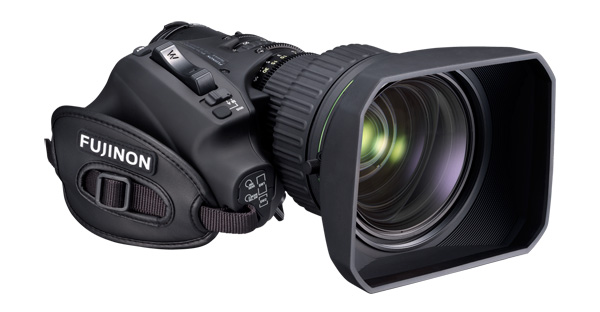 The new FUJINON UA24x7.8BERD is a very compact, lightweight 4K broadcast lens with a 24x zoom, covering a focal length from 7.8mm to 187mm - specifications that especially suit live sport and news broadcasting. Due for release in January 2018, this is Fujifilm's eighth 4K broadcast lens and will be displayed at IBC2017 with the other Fujinon UHD 4K broadcast lenses, PL-Mount cinema lenses, and the new MK Series of Cine lenses.
FUJINON notes that the use of 4K video is spreading, especially in places such as Japan, Europe and North America, for use in applications including live sports broadcasting, news coverage and studio recording. The introduction of more compact, lightweight camcorder-style 4K cameras has made 4K production more mobile and feasible in more situations, increasing the need for compact lenses that are equally portable. Also, as OTT expands, 4K video can now be viewed on PCs and tablet devices, potentially increasing demand for content.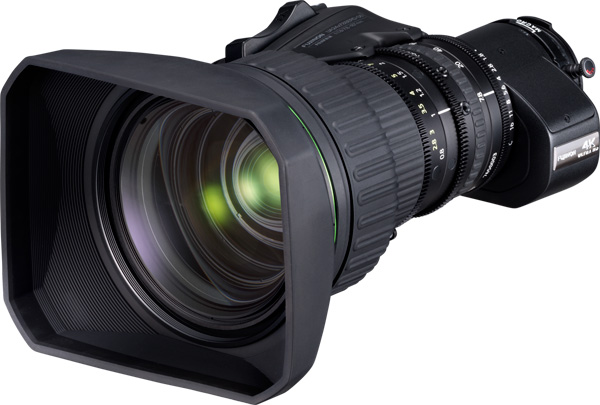 Early on, Fujifilm released one of the first 4K compatible broadcast lens in 2015, and launched sales of two compact, lightweight portable zoom lenses for broadcast in June 2017. The new 4K compatible UA24x7.8 model has among the smallest and lightest specifications available for its type - a total length of 220.5mm and total weight of 1.98kg, suitable for shoulder mount and camcorder use. Its 24x zoom covers a focal length from 7.8mm to 187mm, making it versatile and capable of focussing accurately on a subject to support live sports and news scenarios in the field.
Its optical design helps prevent resolution degradation around the edges and control the chromatic aberrations that frequently occur in telephoto zooms. Fujifilm's proprietary multi-layer coating, HT-EBC [high transmittance electron beam], is applied to promote transmittance and colour reproducibility. It can capture high dynamic range imagery and colours even when shooting scenes of intense contrast, such as stadiums at dusk. A nearly circular aperture shape is achieved by adopting nine aperture blades to result in a more natural bokeh.
The lens is also equipped with 16-bit encoder that outputs lens data at high-resolution including zoom and focal position information. It can be linked with external gear such as a virtual studio system for combining CG images with live action footage. www.fujifilm.eu/fujinon