DP Tom Martin Captures More than an Image in 4K on Canon C300 MkII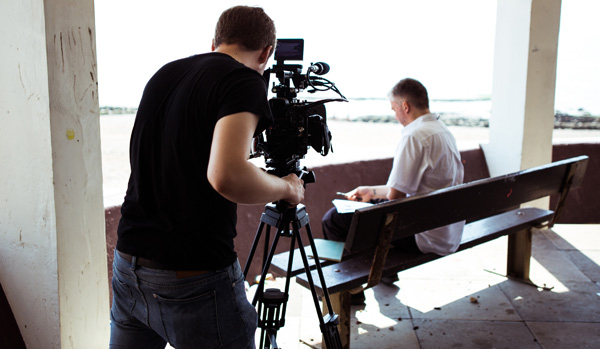 Photo and video retailer Wex Photographic produced a documentary series of three films titled '#MoreThanAnImage' about activism and photographers' ability to change lives through their work. Wex's head of content Matt Devine developed the series as inspiration for photographers and videographers, as well as as a promotion for the company, which is located in Norwich in the east of England.
The DP Tom Martin, creative director from local video production agency Forward, shot each film in 4K over two days. The subject of each one was a different photographer with special traits and talents that made him or her relevant to this project.
Three Photographers
One of the subjects was documentary photographer and humanitarian activist Giles Duley. Among the three in the series, this particular film has earned Forward and Wex Photographic awards and screenings at local and regional film festivals. The other two films feature Hannah Laycock, who creates images to visually convey the experiences of her everyday life with multiple sclerosis, and Daniel Regan, who shows how his relationship with photography has helped him cope with anxiety and depression.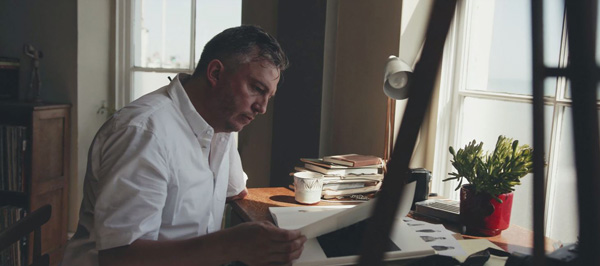 Forward and Wex decided that the quality and clarity of 4K video would help audiences engage more readily with the three photographers' stories and personalities. They also believe that 4K has an advantage as a standard that is gaining more favour for cinema and television, now and into the near future.
Matt Devine allowed Tom a large measure of creative freedom regarding his approach to the shoot. Tom chose to use the Canon EOS C300 Mark II. After working with this camera on previous projects, he was confident that it would allow him to record and deliver in 4K, and handle the challenging lighting environments he was to shoot in.
Texture and Light
"One of the greatest benefits of shooting in 4K is the beautiful dense texture it creates, giving us an attractive, absorbing image to work from," said Tom. "Shooting the films in 4K means that they can be viewed on devices anywhere and they'll look good – whether they are on a 4K TV or on a regular HD display. Even watching in 1080, the quality is still higher because it was captured and fully edited in 4K."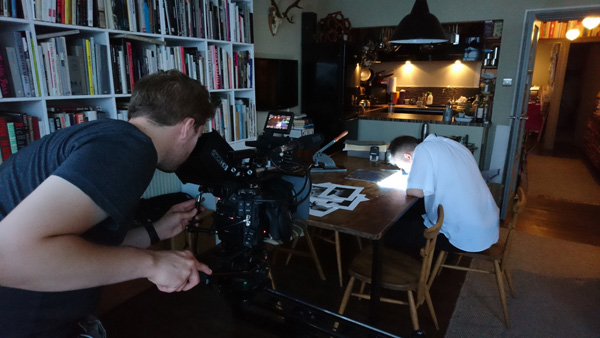 As the crew shot Hannah at work, for example, the 4K images made even the small printing on her camera visible. Shooting on the beach, each grain of sand could be seen and its texture was clear. "I think shooting in 4K brings objects to life and gives the subject a certain weight. It gives it a presence," Tom said.
The EOS C300 Mark II is lightweight and able to record high-bitrate 4K files internally and externally, in RAW if necessary. The Canon Super 35mm CMOS sensor combined with the camera's wide ISO range made it easier for the crew to capture low-noise footage when shooting in interior locations with limited access to natural light.
"Judging by my past experience, I knew it would still give us fantastic colours in these conditions. When working in similar situations with other cameras, I just don't get the beautiful skin tones that I do when shooting with the EOS C300 Mark II. Its light weight and compact design also allowed me to shoot handheld for close-up shots in small spaces. We shot the film using mainly Sigma Art series lenses, an 18-35 f1.8 and a 50mm f1.4, plus a couple of shots on a Canon 100mm L series Macro f2.8.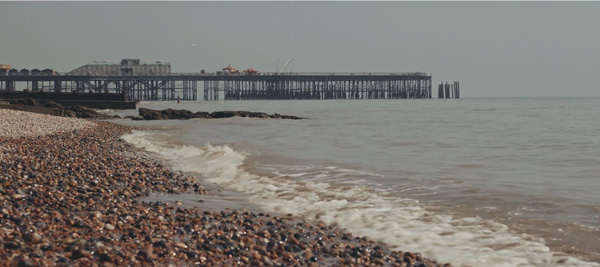 Colour on the Inside
The Forward crew recorded 3840x2160 XF-AVC format to Sandisk CFast cards. XF-AVC is Canon's proprietary format and standard for 4K, 2K and HD video, defining each recording method for the visual and audio data components that make up individual video files. It also uses MPEG-4 AVC/H.264 video compression that makes it possible to record high resolution images internally on memory cards. This compression also keeps storage hardware on set more compact and achieves a high data-compression rate without adversely affecting image quality. Being able to retain that quality helps speed up and minimise the colour grading stage and other post processes.
Due to the limited post-production budget available to Forward, the crew needed to rely on Canon's colour science, built into the camera, to give consistency to the tone of the footage. With just one day to grade the edited film, Canon's internal colour was the advantage Tom's team needed beyond the initial production phase. Forward could use its resources as photographers to make better creative decisions while on set, instead of taking time trying to correct people's skin tones later on.
EOS C300 photographers can use different gamma and colour matrix presets, plus further gamma and matrix options on the camera. The colour matrix affects, at a very basic level, the way in which the raw colours the sensor captures are combined into a look. Especially regarding skin tones, photographers find that Canon's matrices favour a mix that make subjects look appealing and that viewers recognise as natural and correct.
Narrative Style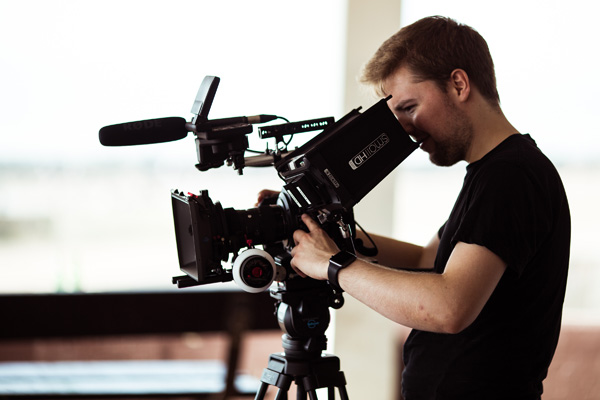 Presented in a more narrative than factual documentary style, '#MoreThanAnImage: Giles Duley' won Royal Television Society East awards for Best Short Film and the Diversity Award. It also made the Official Selection for the 2017 Maui Film Festival and was screened as part of Short Sighted Cinema's annual documentary film festival called Transform, held at Rich Mix Cultural Foundation at Shoreditch in London. More than one million people shared Giles Duley's story across social media, various photography blogs and organisations.
Tom reflected that the capture and cinematography are what brings out his creativity the most. "It's not just about telling stories, but about doing so in a visually engaging style. Using the EOS C300 Mark II gave me the opportunity to blend documentary and commercial together in a naturalistic way, all the while being able to control the lighting, framing and the lens to give it a feel bringing it closer to the commercial narrative side." www.canon.co.uk