Cooke Anamorphic/i SF Lenses Bring Flare to a Dark History
Adam Kimmel ASC has used Cooke Optics new Anamorphic/i SF lenses to shoot 'Mark Felt: The Man Who Brought Down The White House'. The movie, released in September 2017, is the first use of these new lenses, which are exactly the same as the standard Cooke Anamorphic/i lenses but have a special coating that accentuates flares, bokeh and other anamorphic aberrations. His film portrays the story of Mark Felt, also known as Deep Throat, the FBI agent who worked with journalists Bob Woodward and Carl Bernstein to uncover the Watergate scandal.
The project was also Adam Kimmel's first digital feature, which he chose to shoot with ARRI Alexa XTs in ARRIRAW. He and director Peter Landesman considered a wide screen aspect ratio, but agreed that a classic 2.40:1 frame wouldn't be right. Adam proposed shooting with anamorphics but finishing in a 2:1 aspect ratio, a format he felt would give the story the most effective field of view.
"I shot anamorphic but cut the sides, using a smaller part of the sensor," said Adam. "I wasn't concerned with the smaller image size as I wanted a look that reflected the '70s period and stayed away from the more pristine, clean feeling of the digital world."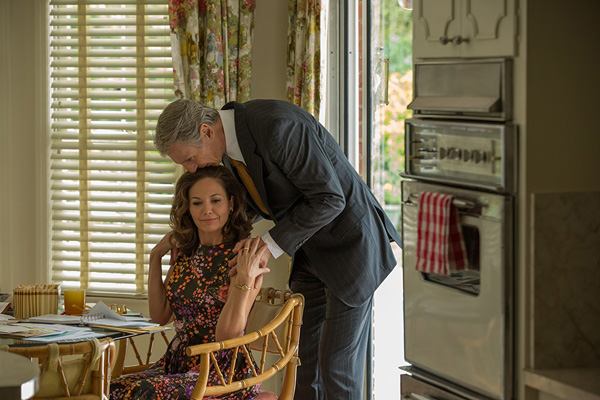 Already an admirer of Cooke lenses, Adam planned to use the Cooke Anamorphic/i primes which had everything he wanted for this story. "There's a theme of paranoia and isolation that I felt the compression and shallow depth of field of anamorphic lenses would serve well, but I was concerned about the newer lenses being a bit too perfect and modern," he said.
Specialist rental house CamTec Motion Picture Cameras of Burbank had been asking Cooke to produce a special lens coating for standard Anamorphic/i lenses to add more flare, so Adam asked CamTec to run some preliminary tests side-by-side with the standard Cooke coating and the new coating. The tests displayed the look he was after, so CamTec sent Kimmel the lenses in Atlanta, and with camera assistant Bobby Mancuso, they took a day for their own tests and comparisons.
"We looked at older spherical sets as well as the standard Cooke Anamorphic/i range, but these modified coating lenses just landed right in between," said Adam. "They looked great in a variety of tests that represented the kind of light I wanted to use and really completed the period look we were after. Peter absolutely loved the images from the new coated lenses saying, 'That looks like our movie.'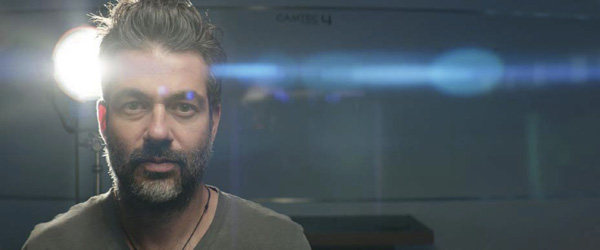 Shot with Cooke Anamorphic/i SF lenses.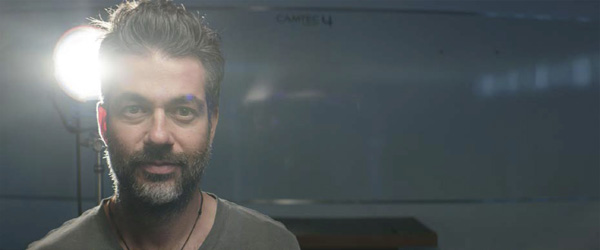 Shot with standard Anamorphic lenses.
"It's hard to put into words the difference the new coated lenses bring because these are images, so it's something that has to be seen. I wanted to find the balance between a '70s period film look and something more accessible, but I didn't want to go as far as vintage lenses, which can give inconsistent results within a set. These coated lenses gave me the consistency of a matched set of glass but without being too sharp or overly contrasty, and also gave me more texture and flare that worked with the softer type of light I was using."
Equipped with a set of coated Cooke Anamorphic/i lenses - subsequently branded and launched to the wider public as Cooke Anamorphic/i SF (Special Flair) - Adam now had the look that he wanted and the tools to help communicate a feeling to the audience. The set comprised the 25mm, 32mm, 40mm, 50mm, 65mm MACRO, 75mm, 100mm and 135mm, plus a 2X extender which he often used on the 100mm and 135mm.
Les Zellan, Chairman and Owner, Cooke Optics, said, "The reason for developing the SF coating was to give cinematographers more choice and the opportunity to create interesting images and effects." www.cookeoptics.com