Sony Extends HXC Series to Support 4K and HDR Production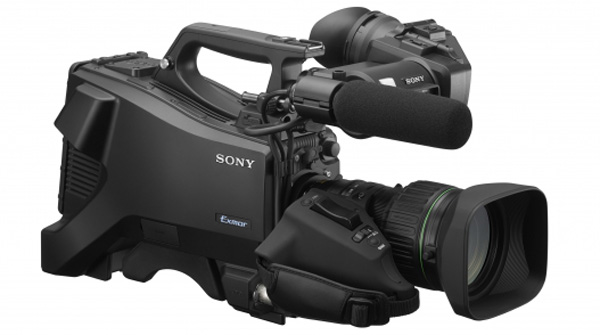 Sony has developed an affordable camera system for 4K and HDR production, comprised of a new portable camera, the HXC-FB80, and the HXCU-FB80 camera control unit (CCU).
The camera has three 2/3-inch type CMOS Exmor image sensors and, based on a 3G-SDI platform with 1080/59.94p/50p capabilities, the system suits studio and live applications in broadcast, sports, conferences, events, churches, education and government. Sony believes it is in these sectors that productions and photographers will continue to need high-quality HD equipment that includes a migration path to 4K and HDR productions.
4K, HDR, Image Processing
Since it originally launched in 2015, the HXC series has been in use at broadcast stations and houses of worship and in education. Following these customers' experiences, Sony upgraded its full-HD system camera to support 4K upscaling and HD HDR production, thereby expanding its applications. This was achieved through the HXCU-FB80 CCU, which upscales HD content to 4K (3840x2160) and outputs both a 12G-SDI and a quad-Link 3G-SDI feed.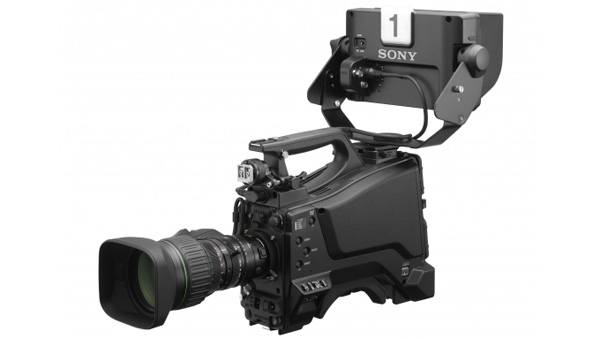 An HD HDR output supporting Hybrid Log-Gamma (HLG) will be available from late 2018 onwards through a firmware upgrade. The HXCU-FB80 also allows 59.94Hz/50Hz progressive scan at 1920x1080 between the camera head and CCU using a 3G platform.
For productions requiring film looks, such as interviews and news magazine content, the processor can also support 1080/23.98 PsF shooting, plus 25 PsF and 29.97 PsF. The ND filter can be remotely controlled by a new filter servo motor in the camera head as well as the electrical CC filter.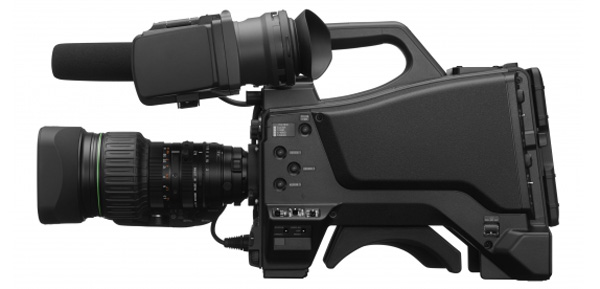 Like the series' current model HXC-FB75, the new HXC-FB80 outputs a signal-to-noise ratio of -60dB with sensitivity of F12 at 59.94Hz or F13 at 50Hz, good for low-light shooting. It also has creative image controls and varied processing functions such as MultiMatrix, skin tone detail, low key saturation, knee saturation, and auto lens aberration compensation (ALAC).
Configuration and Remote Operation
The HXC-FB80 camera can be configured in the same way as the earlier models - the HXC-FB80H is the camera body only, HXC-FB80K has a 2/3" HD lens, portable viewfinder and microphone and HXC-FB80S uses the same lens but with a large viewfinder.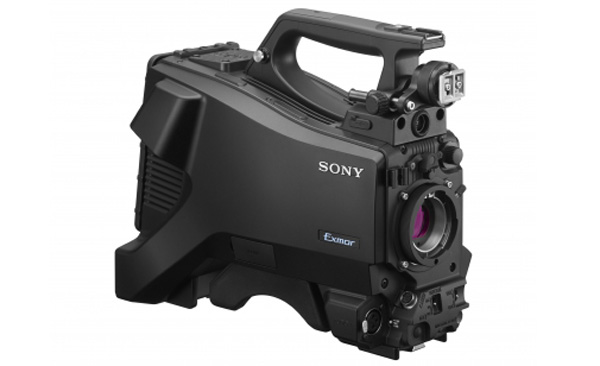 Using a hybrid cable with a local power supply, the potential distance between the camera head and CCU is extended up to 600m. If combined with the HXC-P70 camera, the distance can extend up to 1,000m with power supplied from the new HXCU-FB80 CCU. As well as a Neutrik connector interface, a LEMO connector interface is available for the camera head and CCU. Or, if connected with a single-mode fibre cable (SMF), transmission can extend up to 10km using a local power supply.
The HXC-FB80 system can be controlled not only by the CCU front panel operation, but also remote operation including PC-RCP (HZC-RCP5), RCP1000/1500 and a Master Setup Unit (MSU) system for multi-camera applications, making the system scalable. www.pro.sony.com