Mevo Plus Captures, Edits, Streams, Records Live UHD/HD Video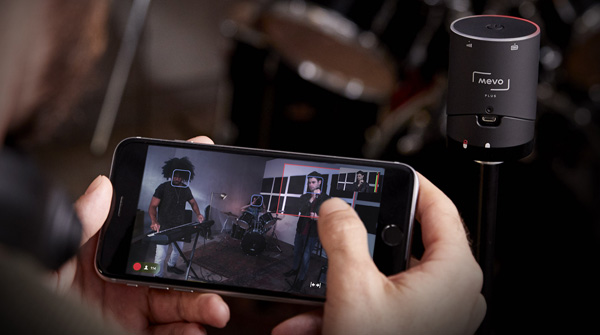 Mevo is a multicamera-style production, streaming and recording system, measuring only about 6cm high, for videography applications including sports, mobile reporting and interviews, weddings and concerts.
Due to its live editing capabilities, it can be used to capture events while the user switches between different camera angles using a mobile device, and streams to Livestream, Vimeo, Facebook, YouTube, Periscope or Twitter. The newest version of the system, Mevo Plus, is now available, powered by an internal battery that supplies up to an hour of streaming time, and comes with an AC power adapter for continuous operation. Mevo's control software app is compatible with iPhone 5s and higher, iPad with iOS 9 or higher, and with Android 6.0 or higher.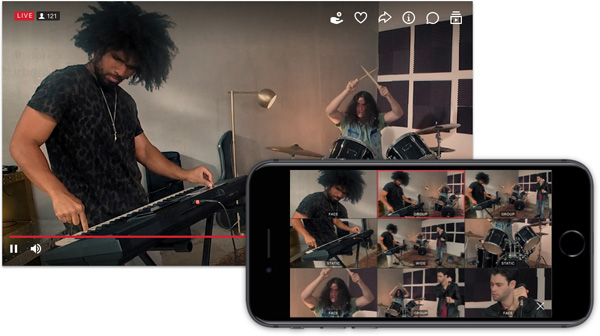 Mevo Plus can also be used to simultaneously record video to an internal Micro SD card, supplied with the device, for streaming later. Recording resolution can be as high as Ultra HD 4K, and streaming resolutions go up to HD 1080p or 720p to supported platforms.
The camera has a 150° wide angle glass lens and Sony 12MP CMOS sensor with electronic image stabilization. Users tap different areas of the frame to cut from one shot to another, storing up to nine camera angles, and can also cut between master shots, wide shots, closeups and extreme closeups. Navigation commands are conventional touch screen operations - drag to pan, and pinch to zoom. The system can be mounted on any standard tripod or mic stand.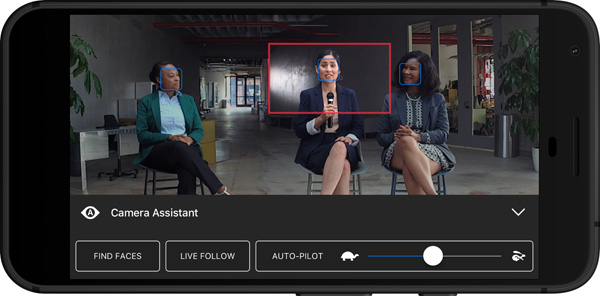 Streaming specifications include 2x2 MIMO antennas and a 802.11ac Wi-Fi chip for performance at a Wi-Fi range of up to 100ft, and is iOS and Android compatible. Users can stream over Wi-Fi or an LTE network, or over Ethernet for extended use. To connect to Ethernet, the optional connection accessory Mevo Boost is available with a battery that can be charged for up to 10 hours of use or powered via USB, and can be mounted in any position.
Mevo Plus has built-in dual analogue MEMs microphones with high signal-to-noise ratio, and also supports external microphones by connecting to a mobile device or via Mevo Boost. The LED light ring displays critical information and acts as a tally light, glowing red when live.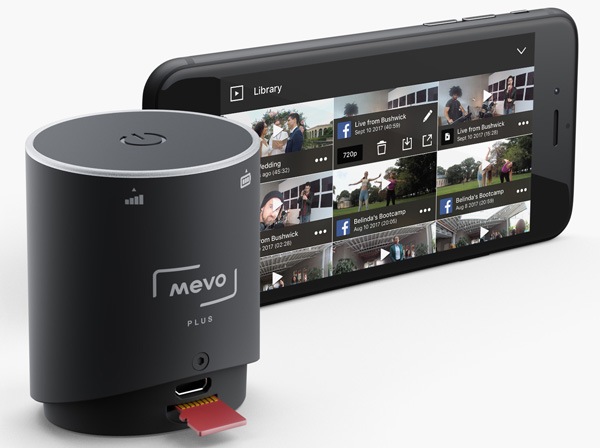 Mevo Plus is available now through Mevo resellers, and can also be purchased as a bundle that includes the Mevo Plus and Mevo Boost, a case and stand. (Prices in Australia and New Zealand - Mevo Plus AUD790 including GST; or Mevo Plus bundle AUD1,264. www.corsairsolutions.com.au tel 03 9005 9861) getmevo.com