RED and Panavision Reveal High-Resolution, HDR Development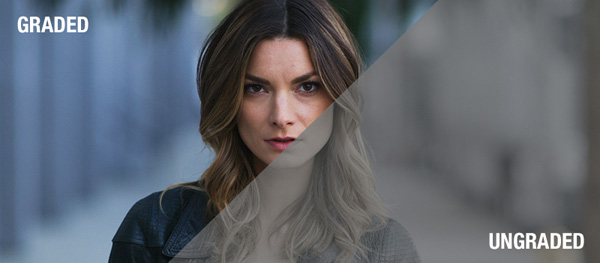 At the 25th Camerimage International Film Festival in Bydgoszcz, Poland, from 11 to 18 November, RED Digital Cinema is showing its new MONSTRO 8K VV cinematic full frame sensor for WEAPON cameras, and has also brought its new Image Processing Pipeline. Panavision is demonstrating the Millennium DXL 8K camera at several workshops.
The RED MONSTRO 8K VV sensor continues the improvements to image quality seen in the DRAGON 8K VV sensor, such as dynamic range and shadow detail. A WEAPON camera fitted with a MONSTRO 8K VV sensor gives full frame lens coverage, captures 8K full format motion at up to 60 fps, produces detailed 35.4 megapixel stills, and achieves fast data speeds of up to 300 MB/s.
RED cameras with the HELIUM 8K S35 and MONSTRO 8K VV sensor can now monitor and control the new image pipeline in-camera, and other camera owners can access it in post through REDCINE-X PRO software. Users who prefer RED's original colour science workflow have the option to toggle between IPP2 and the legacy workflow either in-camera or in REDCINE-X PRO.
Festival attendees visiting RED's stand in the Opera Nova Main Foyer have the chance to handle the WEAPON 8K VV, WEAPON 8K S35 and EPIC-W 8K S35. RED cameras are also on display at Leica, Cooke, Zeiss, Angeniuex, Hawk and Panavision stands.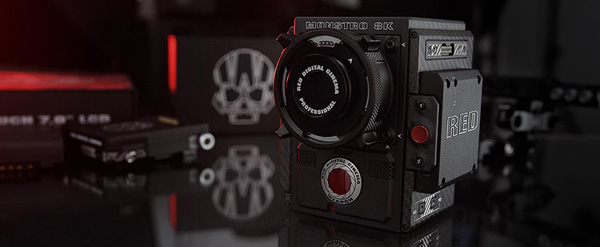 An official sponsor of Camerimage, RED is hosting two seminars at the festival. On 13 November, cinematographers Christopher Probst, ASC and Markus Förderer, BVK is discussing 'The Future of Digital Formats'. Covering projects ranging from music videos to feature films and original TV series, Christopher and Markus share their process for evaluating tools, and approach to choosing a camera and lenses.
Attendees can also see how their filmmaking techniques, combined with the high resolution, large format and flexibility of RED cameras, helped produce the results on their recent projects. The seminar will take place at 16.30 in the Miejskie Centrum Kultury.
On 15 November, Light Iron Colourist Ian Vertovec and RED's Dan Duran discuss RED's 'High Resolution Image Processing Pipeline', when attendees can learn about the colour science behind RED's Image Processing Pipeline, IPP2. Its workflow is now simpler, from image capture through post, and uses industry-standard naming and a standardized colour space and gamma. www.lightiron.com.
The new IPP2 workflow is also designed for HDR from the ground up, achieving more accurate mid-tone hues. It has been re-written with updates to the management of challenging colours, to its demosaicing algorithm to achieve higher detail at the same pixel resolution, highlight roll-off and others. Light Iron will also be showing a modern high resolution workflow, HDR and the striking colour grade used in the Netflix original series, GLOW. This seminar takes place at 16.45 in the Miejskie Centrum Kultury.
RED's image processing pipeline, IPP2 is now available in-camera for all cameras with HELIUM and MONSTRO sensors through the recent v7.0 release firmware update.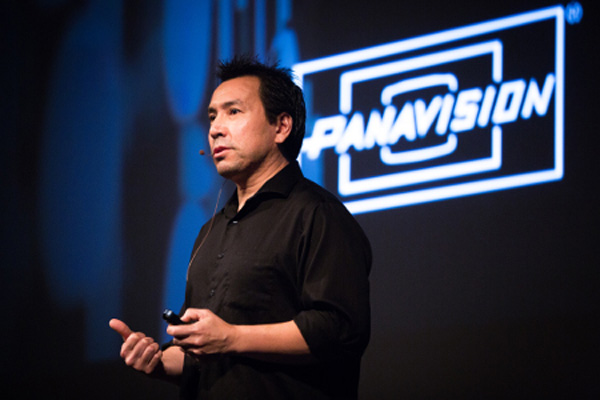 The Beauty of 8K
Panavision has supported the Cameraimage Film Festival of Cinematography over the past 25 years and will be present again this week, hosting a masterclass with Oscar-winner John Toll, ASC, and a workshop on large-format filmmaking.
Cinematographer Peter Deming, ASC recently wrapped production on the next 'X-Men' film, 'The New Mutants', which he shot with the Panavision Millennium DXL 8K camera and large format lenses. His workshop titled 'The Beauty of 8K Large-Format' will be the first event held on Panavision Day on 14 November, at 11am at the Miejskie Centrum Kultury.
The Millennium DXL combines Panavision's large format optics and modular accessories, 8K sensor system from RED, and colour science and workflow optimization from Light Iron post production services. VP of Optical Engineering Dan Sasaki, Senior VP of Innovation Michael Cioni, and Light Iron supervising colourist Ian Vertovec will show and talk about a screening of 'The New Mutants' trailer. They will discuss creative control for super high-resolution cinematography, and various advantages of 8K capture.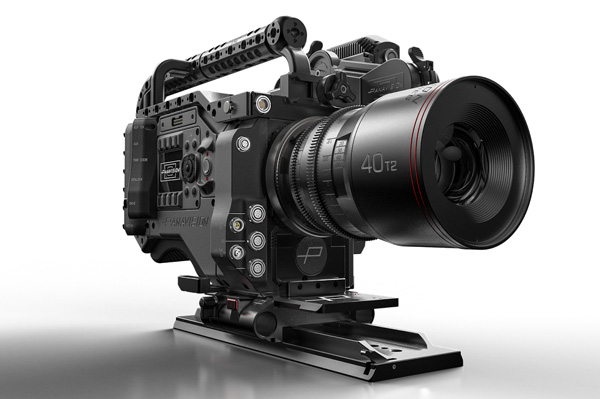 John Toll, the 2017 Camerimage Lifetime Achievement Award recipient, is also participating in a moderated conversation from 14.00. Having won the Best Cinematography Oscar two times, for 'Legends of the Fall' and 'Braveheart', he is discussing excerpts from his films, sharing anecdotes from the set, and answering questions from the audience.
At the Camerimage exhibition area in the Opera Nova, Panavision has Millennium DXLs on display to give festival attendees hands-on opportunities with the camera. The new HDR OLED Primo Viewfinder, the PX-Pro colour spectrum filter, and a selection of large-format and anamorphic Panavision lenses also will be shown along with the Panavision System 65mm film camera used to shoot 'Murder on the Orient Express'. This movie, shot by Haris Zambarloukos, ASC, GSC, and directed by Kenneth Branagh will screen on the opening night of Camerimage.
Next to the Panavision exhibit, the Light Iron Theatre is screening DXL footage in HDR format. Panalux is demonstrating their new AmphiTube underwater lights that have a bi-colour LED system designed for wet and dry environments, and LEE Filters, celebrating 50 years of operation, is showing their neutral density PanaND filters. www.panavision.com