Rotolight Anova Pro 2 Lights TV, Film and Stills with Precision and Style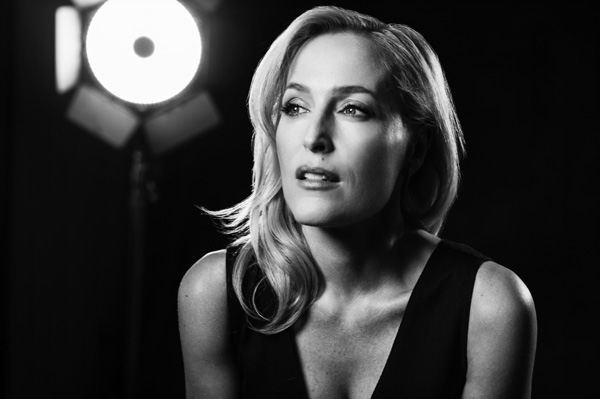 The new Rotolight Anova PRO 2 is an extremely bright, combined continuous LED light and High Speed Sync (HSS) flash for video and photography, in studios or at locations. Portable and battery-powered, it delivers 10,700 lux at 1 metre, about 70% more power output than the previous version. Focussing on energy efficiency and reducing operating costs in TV studios, the light has a power consumption of only 72W.
Its colour reproduction, with a CRI (colour rendering index) rating above 96 and TLCI (Television Lighting Consistency Index) score of 91, is accurate enough to minimise the need for post production. The colour temperature in both flash and continuous modes is electronically adjustable from 6300 to 3150K - cool to warm.
"The Rotolight Anova PRO 2 suits working in the live television environment. We are able to light people accurately, very quickly, saving us time, mistakes on air and money," said Wesley Dodd, CEO at Celebro Media. Rotolight is a major lighting provider for Celebro, which is London's first 4K television studio, whose clients include broadcasters such as the BBC, MTV and the Discovery Channel. They will install 200 of the Anova PRO 2 lights in new studios they are opening soon in Washington, Moscow and Los Angeles.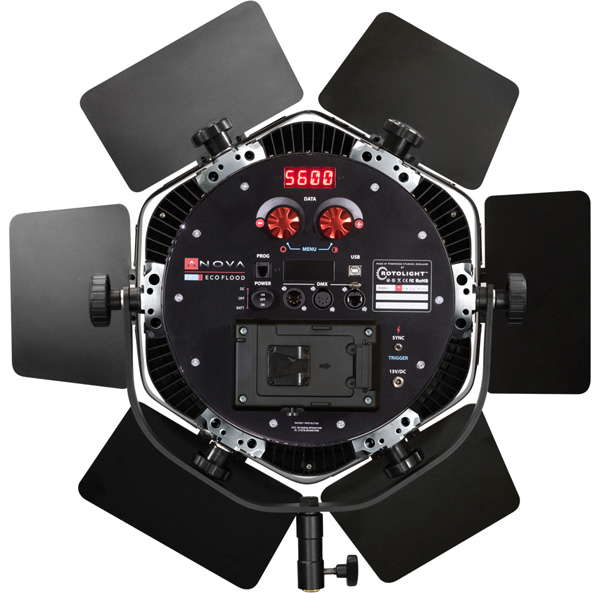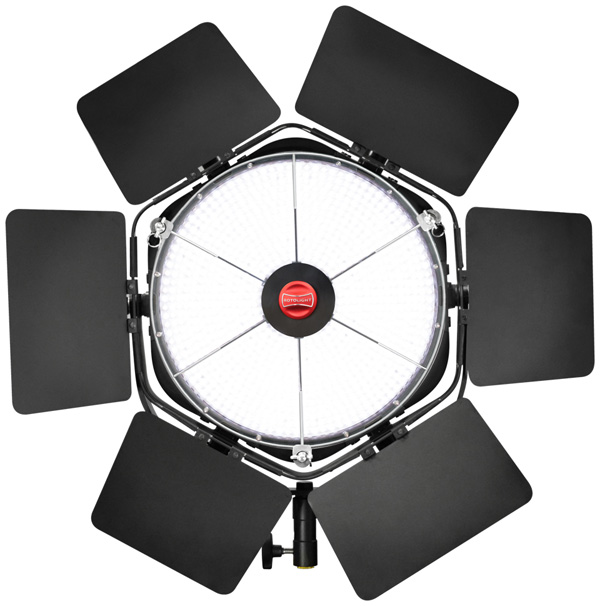 Due to its effective output combined with a lightweight design, Anova PRO 2 is also useful on location. For example, Italian state broadcaster RAI TV recently acquired 150 Anova PRO Kits for their ENG production teams. Andrew Lebentz, Celebro Media's head of production, said, "As we develop the live OB side of our business, having a lighting fixture with such a substantial increase in power output means we will be able to cope with demanding locations and weather conditions, and the battery efficiency simplifies our setup. The addition of an RJ45 DMX connection allows us to install them in our studio, at a much lower cost."
For television and film production, Anova PRO 2 includes Rotolight's customizable CineSFX, which include fire, lightning, TV, gunshot, paparazzi and so on. The CineSFX mode is built into the light fixture and recreates production effects such as fire and lightning by simulating the effect of motion on static sets, and helps avoid the need to design flicker-box workflows.
The wireless Elinchrom Skyport receiver is now integrated to enable remote control of CineSFX, colour temperature and brightness from up to 200m, and complex effects can be designed and applied with a trigger. Created with VFX artist Stefan Lange for Rotolight's NEO and Anova PRO lights, the CineSFX suite can be precisely adjusted and set numerically. It has been further developed in Anova PRO 2 for more realism, and has a new 'chase' mode.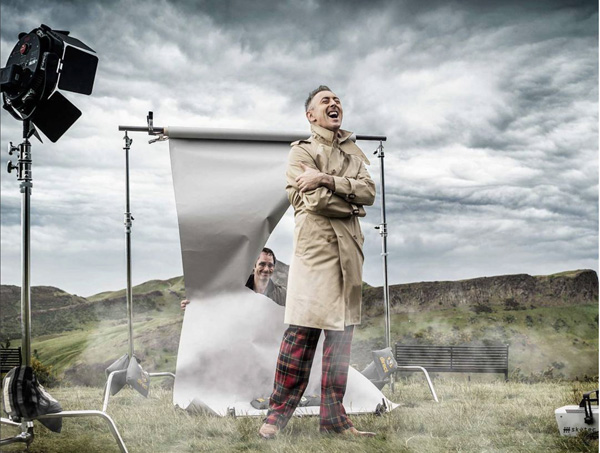 For professional photographers, Anova PRO 2 also has an updated High Speed Sync (HSS) flash capability up to 1/8,000th second, with a 250% power boost in flash mode. Its zero recycle time makes it a good match for high frame rate-capable cameras. For flash or low-light applications Anova PRO 2 can be simultaneously a continuous modelling light and HSS flash. A modeling light allows photographers to clearly see the lighting effect the flash will create when it fires, or to acquire focus and optimise composition in dimly lit situations.
Anova PRO's circular shape also produces a naturally soft, flattering light, with Rotolight's signature catchlight effect in model's eyes.
Celebrity photography specialist Mark Mann said, "I've shot strobe through my entire career, and had always been intrigued by continuous light but never found one that I liked until the Rotolight Anova. The quality of light is beautifuland and gives a filmic feel. Versatile, consistent and reliable, it looks good on set and delivers in high turnaround environments. As a photographer who's being asked more and more often to shoot video and stills at the same time, Rotolight has really improved my work flow."
Anova PRO 2 is available from December 2017 and ships as standard with integrated DMX, V-lock battery plate, wireless Elinchrom receiver and 4-piece filter kit as standard. www.rotolight.com