Qvest Media Commits to Live 4K and IP Production with Grass Valley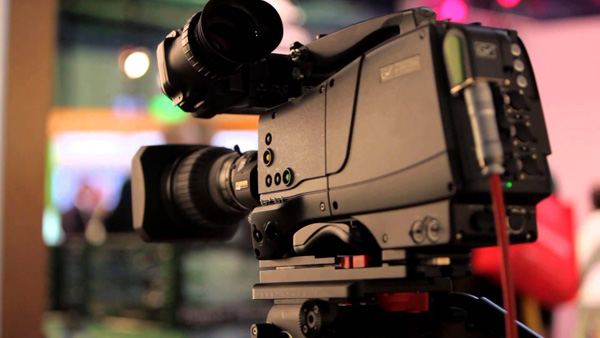 Qvest Media, an international rental supplier with headquarters in Cologne, Germany believes that both IP media transport and 4K video are set to significantly change the broadcast industry, particularly for live production. The company has become the first provider in Germany, Austria and Switzerland to add IP-enabled and native 4K UHD camera systems from Grass Valley to its stock, starting in October 2017.
The new Grass Valley LDX 86N Series native HD/3G/4K High Speed system cameras, with the supporting XCU Universe UXF SDI/IP base station, are available both for dry hire, and for medium and long-term productions.
The cameras are specifically designed for live broadcasts, especially for sports production but also for studio environments, handling acquisition from HD/3G (transmission rate) up to 4K UHD. Like Grass Valley cameras generally, any of the series models can be extended when needed with the optional GV-eLicense to a 6X HD and 3X HD/3G frame rate.

To support this functionality, the XCU Universe UXF base station is developed to meet the LDX's potential bandwidth requirements, to support high-speed operation as well as HDR. In short, the base station combines baseband, 3G and 12G SDI and IP SMPTE ST 2110 functionality in a hybrid device.
Native 4K, 3G and HD Acquisition
The LDX 86N Series of cameras perform native 4K, 3G and HD acquisition, useful for applications in which the sharpest, clearest image capture possible is required. This image quality is achievable with any native single speed HD, 3G and native 4K (3840x2160p) format, as well as 3X native HD/3G speed and 6X native HD speed.
Grass Valley first introduced the LDX 86N series in 2016, comprising five cameras. The existing LDX 86 and the newer LDX 86N Series cameras acquire and output HD, 3G and high-speed images that are identical in quality - the main differences between the two series are in their 4K acquisition and processing methods.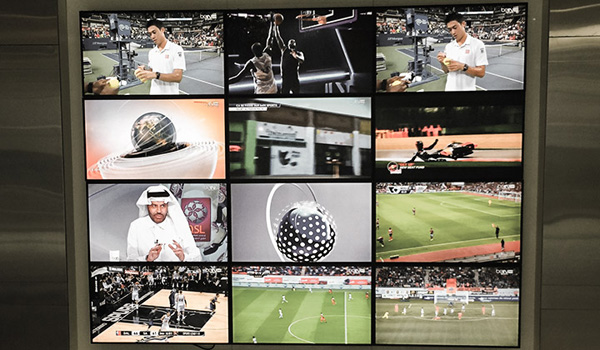 The LDX 86 Series of 4K cameras uses a closed-system process for UHD (3840x2160) video in which all of the processing takes place within the camera system. Grass Valley notes that while acquiring 4K this way results in higher sensitivity, useful for low light situations, a global shutter similar to CCDs and the highest dynamic range, native 4K has applications as well, delivering the sharpest images.
Consequently, the LDX 86N Series is based on a different sensor. It uses three 4K XensiumHAWK CMOS imagers that support both native 4K and native HD resolutions, using a pixel system called DPM Ultra, or dynamic pixel management. With DPM Ultra, the camera acquires native 1920x1080 HD by combining two horizontal and two vertical adjacent pixels, avoiding some of the complications normally associated with 4K acquisition and downconversion, such as rolling shutter effects and lower sensitivity.
Parallel Upgrade Paths
Meanwhile, the imagers deliver the resolution of native 4K whenever required, without having to zoom in on the image, a technique 4K native cameras often use to output UHD. They have an extended colour gamut supporting the ITU-R BT.2020 standard, as well. All LDX 86N cameras have standard B4 2/3-inch lens mounts to accommodate HD lenses already purchased, or 2/3-inch 4K lenses. They experience no sensitivity to fast camera movements with short exposure time in HD/3G modes with global shutter, like CCD operation, and no sensitivity to short light flashes sometimes generated by indoor public lighting.


The LDX 86N Series makes two parallel upgrade paths available - one based on higher resolution – HD, 3G, 4K - and one based on higher frame rates – 3X and 6X. The LDX 86N Universe, at the top of the range, is a single camera that can switch between all these resolution and speed formats. Any of the lower-level camera models can be upgraded on-the-fly by buying GV-eLicenses online - on a 1-day, 7-day or perpetual basis - to any of the higher models of the range when extra functions are needed. Optional HDR for single-speed operation is available via a weekly or perpetual GV-eLicense as well.
IP SMPTE ST 2110 and 12G-SDI Transmission
As well as the 3G-SDI transmission standard, the LDX 86N 4K UHD camera supports IP SMPTE ST 2110 and 12G-SDI transmission. Qvest Media notes that in the lead up to its recent publication, SMPTE ST 2110 has increasingly established itself as the standard for IP, opening new possibilities in the production and distribution of high-resolution content.
The XCU Universe UXF SDI/IP base stations supporting their new cameras are one of Grass Valley's eXchangeable control units that allow the user to slide the control unit into and out of a pre-mounted XCU cradle.
Empty XCU cradles can be installed in an OB truck or fixed studio installation, ready for the project crew's cameras. All cables are connected to the XCU cradle, allowing the XCU base station to be relocated by only disconnecting a few power and camera triax or fibre cables. To prevent incorrect configuration settings, an EEPROM (re-programmable read-only memory) is built into the XCU cradle to remember the previous settings and can automatically re-configure the XCU base station to the requirements of the production environment.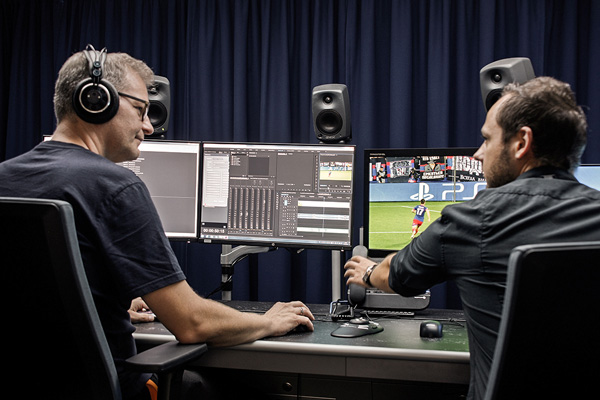 Live sports production at Sky Sports HQ, Qvest Media.
XF Transmission Direct IP Interface eLicense
As high bandwidth IP networks become more available for live productions, a new Grass Valley eLicense sets up a direct IP interface of the complete transmission protocol between the cameras and XCUs over IP networks. The direct nature of the IP interface means the performance and capabilities of the LDX cameras are not limited, making this a good system for demanding remote camera applications.
For example, for LDX cameras using the XF Fibre transmission systems, users can now carry out full live IP remote productions. By connecting the cameras and the XCUs to a 10 GigE IP network, any camera can be assigned to any XCU via the GV Connect Gateway, and one central command or control centre can be used to manage several different production facilities. When a production is finished, the cameras and the XCUs can be re-routed for the next production. This can help save on production costs, because control room staff do not need to be on location, but can maintain the same production quality.
"Investing in IP and 4K-capable cameras was a good choice for us - our next step into the future of broadcast and media production," said Alexander Hogrefe, head of rental at Qvest Media. "IP and 4K are two emerging standards that gain in importance especially in OB and live production environments." www.grassvalley.com