Panasonic LUMIX GH5S Captures Cinema 4K with Dual Native ISO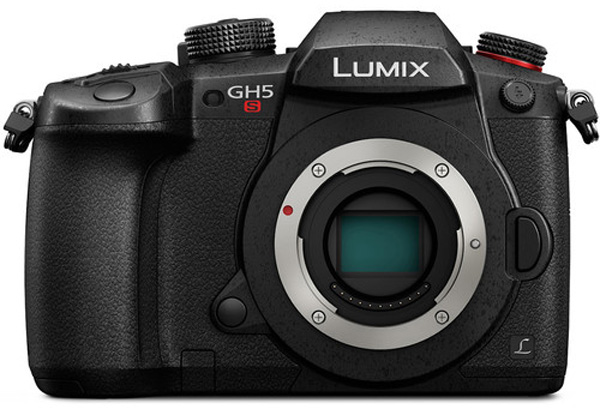 The new Panasonic digital Single Lens Mirrorless LUMIX GH5S is developed with a 10.2-megapixel MOS sensor with Dual Native ISO and high image sensitivity especially suited to low-light capture. Its Venus Engine 10 accurately reproduces darker parts of the image, allowing high ISO capture when the use of supplemental lighting may not be possible. The Dual Native ISO system suppresses noise to produce cleaner footage when shot in most light scenarios, allowing up to 51,200 ISO recording without extended ISO.
The sensor is a multiple-aspect type with enough margin to achieve the same angle of view in 4:3,17:9,16:9 and 3:2 aspect ratios, achieving the desired accuracy from the user's lenses and making post-processing and editing easier. The sensor can also shoot in 14-bit RAW format for more flexible RAW stills development workflows.
The LUMIX GH5S is compatible with Time Code IN and OUT, similar to professional camcorders, which can be set using the flash sync terminal and bundled conversion cable for a standard BNC terminal. This is especially important for lip synchronization when using multiple cameras. The camera can be used as Time Code generator for other GH5S cameras and for camcorders, easing the tasks within a production team because it synchronises video and audio devices used on multi-camera productions.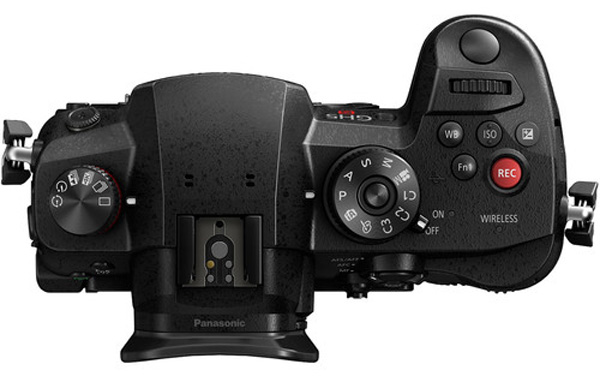 The LUMIX GH5 distinguished itself as a digital mirrorless camera in 2017 by achieving 4K/UHD 60p video recording. The new LUMIX GH5S can now record 4K 60p video in Cinema 4K (4096×2160), capable of internal 4:2:2 10-bit video recording up to Cinema 4K30p and internal 4:2:0 8-bit Cinema 4K60p, a colour subsampling used for film production.
The LUMIX GH5S also records 4:2:2 10-bit 400-Mbps All-Intra in 4K 30p/25p/24p and 200- Mbps All-Intra in full-HD. Both full-HD and 4K video recording carry no time limits. The camera complies with 4K HDR video, applying Hybrid Log Gamma (HLG) mode in the Photo Style setting. A low-bit-rate recording mode, 4K HEVC for HLG, is available as well. This enables playback on AV equipment compatible with the HLG Display format, such as Panasonic 4K HDR TVs.
The variable frame rate function will record overcranked for time-lapse and undercranked for slow motion video in Cinema 4K or UHD 4K at 60 fps, maximum 2.5x slower, and full-HD at 240 fps, maximum 10x slower. A V-LogL and Rec.709 LUT are pre-installed in the camera, so users can play videos recorded in V-LogL without having to separately purchase a Software Upgrade Key. Four additional LUTs can be installed using the Panasonic Varicam file format, .VLT.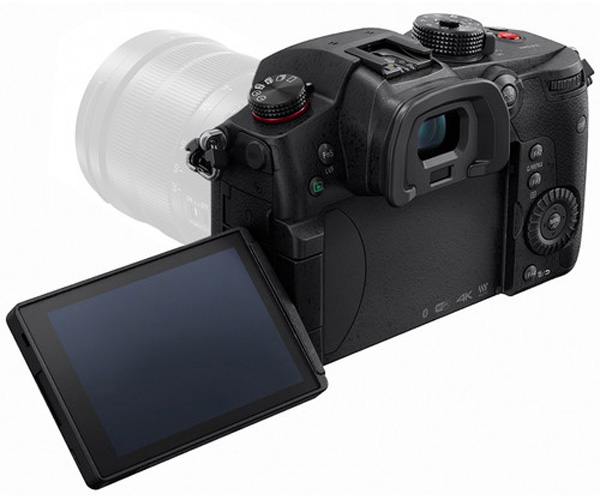 DFD (Depth From Defocus) and ultra-high-speed digital signal processing achieve fast auto focusing of approximately 0.07 sec with 12 fps (auto-focus single) or 8 fps (auto-focus continuous) in 12- bit RAW and 10 (AFS) / 7 (AFC) fps in 14-bit RAW high-speed burst shooting. In addition to a total of 225 focus areas, the options for Face/Eye Recognition, Tracking AF, 1-area AF and Pinpoint AF are available for precise focusing. The 4K PHOTO setting enables 60 fps high-speed capture in approximately 8-megapixel equivalent resolution.
As a camera specialised for shooting in low light, the LUMIX GH5S has -5EV luminance detection performance with Low Light AF due to the higher sensitivity and optimized tuning of the sensor. Live Boost is another function that makes it possible to check the composition even in total darkness, by raising the sensitivity specifically for Live View in the view finder. The magnification ratio in MF assist is increased from conventional 10x to 20x, which is convenient especially for astronomical photography. An AF Point Scope function, first introduced in the Lumix G9, and Night mode, is also integrated. With Point Scope the user can zoom in on the LVF screen and check the desired focus point in detail before shooting.
The GH5S has a large Live View Finder with a magnification ratio of approximately 1.52x/0.76x equivalent to a 35mm camera resulting in smooth display at 120 fps. A precise, high-speed OLED display reaches 3,680K-dot resolution and 100% field of view, operated via dual dials or an all-directional joystick.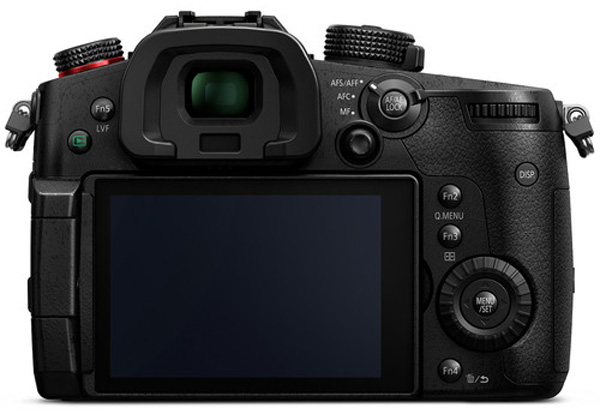 The camera is built of magnesium alloy full die-cast front, rear and top frame that resists splashing and dust, and also freezing down to -10º C. The GH5S has a double SD Memory Card slot, compatible with the high-speed, high-capacity UHS-II and Video Speed Class 90. Users can choose the recording method from Relay Recording, Backup Recording or Allocation Recording. The HDMI Type A terminal is included, with the USB-C Gen1 interface.
The GH5S includes Bluetooth and Wi-Fi connectivity. Compatibility with Bluetooth 4.2, Bluetooth Low Energy, supports constant connection with a smartphone or tablet with low power consumption. For Wi-Fi, 5 GHz can be selected as well as the conventional 2.4 GHz for more secure and stable connection.
For extended battery life and a more stable hold, the new Battery Grip DMW-BGGH5 is available, sold separately, and the optional XLR Microphone Adaptor DMW-XLR1 allows high-res sound recording with an external XLR microphone.
The Panasonic LUMIX GH5s will be available from end of February 2018. business.panasonic.com