DP Serge Desrosiers Captures Modern Looks for 'The Queen of Sin'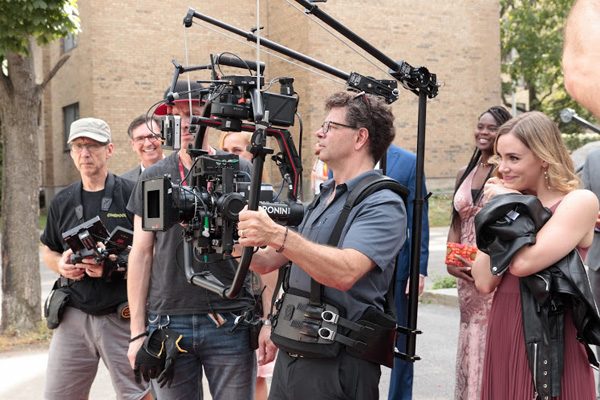 Cinematographer Serge Desrosiers, CSC, has shot his most recent film for Incendo Productions with a carefully chosen array of gear and techniques that give a modern polish to a classic story. Titled 'The Queen of Sin', this project is the third film Serge has shot for Incendo and makes a dramatic contrast to what most people consider typical made-for-TV movies.
His previous film, 'Sometimes the Good Kill', received a nomination for an ASC 2018 award. About the new film, he said, "This was a more complicated, harder story and therefore, an agreement I made with the Incendo producers before my first film paid off to good effect. They gave me the authority to choose the lights for a harder look - not just flat lighting, but more contrasty and harsher. That's exactly what 'The Queen of Sin' needed."
A Classic Tale
The story, directed by Jean-François Rivard, revolves around Posy, an attractive, straightforward young woman whose friend convinces her she ought to indulge in one last fling before her marriage, using an alter ego she has created for herself called the Queen of Sin. However, her growing desire to break free of her regular self pushes her into what inevitably becomes a deal with the devil.
Serge talked about his approach to bringing today's looks and aesthetics to this familiar tale for viewers. "We used lots of colours - reds and blues - for an industrial-Asian look for the city, and some bizarre lighting," said Serge. "For example, when the script notes called for the villain to be lit solely by pool light reflections on the ceiling of his house, we used the American DJ H2O LED, a theatrical light that rotates and simulates multicoloured water effects."
Lighting for Lenses
Lenses were also critical to their look. Serge and Jean-François kept their lens kit simple and used Cooke S4/i lenses with 25mm, 35mm and 65mm focal lengths shooting at T.2. While using only three lenses might initially seem limiting, this is exactly what this project required. "It's true that most cinematographers like to have access to a lot of choice in lenses on set, because directors want to be able to follow their vision as it occurs to them," Serge said. "But this director already had a clear vision in mind by the time we started the shoot, and we didn't even require zooms. He was very familiar with Cooke lenses and was confident that these three focal lengths would capture what he was looking for."
Instead of relying on zoom lenses, Serge moved the camera into position to capture close-ups and wide shots as required. This meant carefully planning his lighting set-ups to work regardless of the camera's position relative to the subject. "We couldn't stop and change the lighting each time, especially considering the mobile camera supports we were using, so I aimed to optimize the lighting on the sets to work for both types of shots," he said.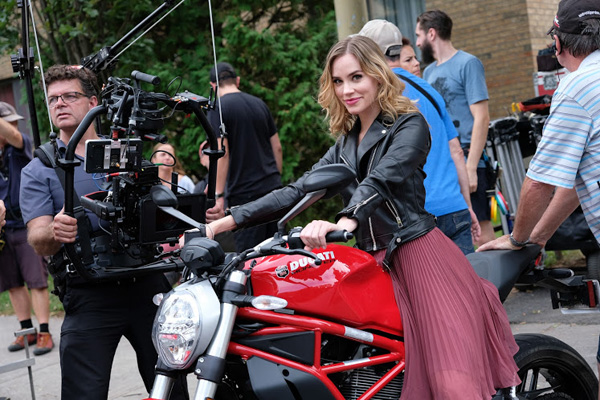 "For example, Jean-François uses the 35mm quite a lot because he likes to get close to the actors," Serge said. "We used the 35 for almost 80 percent of the film. We'd shoot wide with the 35, then move the camera to shoot close-up with the 35 as well. That makes setting up the lighting a bit more complicated, but placing softer lights farther away helped immensely.
"Cooke lenses have a gentleness that is great for older actors because, even on digital cameras, they help bring smoothness to faces when shooting in HD or higher resolutions. They make digital look like film with a nice texture on the skin tones, giving a more natural, organic look." For each of his films with Incendo, Serge has carried out traditional lens tests with a variety of lens brands, and for the third time, Cooke lenses gave everyone the look they wanted.
Camera Moves
Shot in 16 days completely on location in Montreal inside houses, offices, hotel rooms and suites, Jean-François's directing style makes the camera a key part of the story with a variety of movements to match, not just an observer watching the action through the fourth wall. Consequently, through the course of production Serge, who also, used a Steadicam, a DJI Ronin 2 gimbal, dollies and cranes, and also shot handheld, for the look that Rivard needed. His primary camera was an ARRI ALEXA Mini, supplemented with a DJI 4K Osmo and a Canon C300 for specialty shots, and he served as camera operator as well.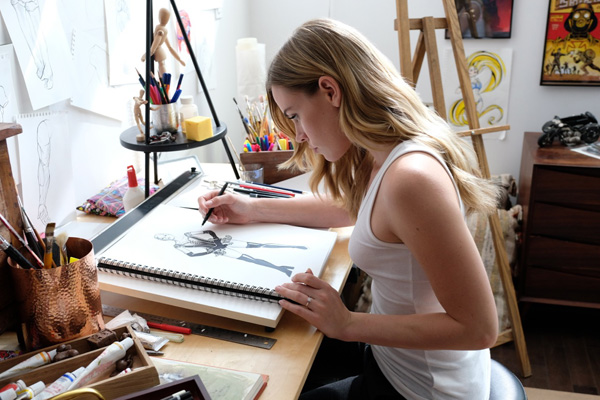 "I had a full crew on set, but I like being my own camera operator, especially for the handheld sequences, and I can also do my own Steadicam work," Serge said. "It gives me a better sense of control and a feeling of complicity with the cast and director as well. Also, on this project we were using the DJI Ronin 2 high-powered intelligent stabiliser when it was still brand new – we had one of the first prototypes available for use in Canada and I was keen to try it out myself with the ALEXA Mini.
"I also like using the DJI 4K Osmo for insert shots – I can position it high above the set for a panorama-style view similar to a surveillance camera and control it with my iPhone. It adds another view onto the story that is different to the ALEXA's. www.cookeoptics.com