Panasonic Firmware Brings ALL-Intra Recording to EVA1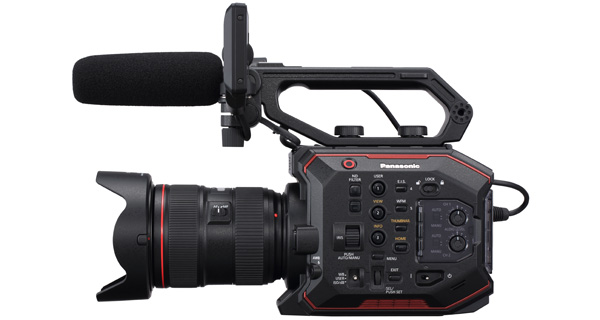 Panasonic AU-EVA1 compact cinema camera will receive a free firmware upgrade making it capable of recording ALL-Intra codecs and outputting RAW. ALL-Intra codecs include 422 10-bit and high frame rate versions. Available for download from the end of March 2018, other new functionality the upgrade brings includes time lapse recording plus a new HD 422 interlaced codec for TV applications.
ALL-Intra is a new recording format that uses 'intra-frame' encoding, in which all compression is applied to individual frames instead of inter-frame encoding that compresses groups of pictures – that is, the traditional GOP compression - together. Inter-frame encoding has had the disadvantage of often needing transcoding, and displaying problems with action shots and rougher handheld shots. ALL-Intra records action efficiently by applying equal data to every frame.
The upgrade will also make remote operation possible using third party wired controllers, allowing focus and iris control for various lens options, as well as zoom control for Canon compact cine servo zoom. Six Sigma ART lenses are also to be supported.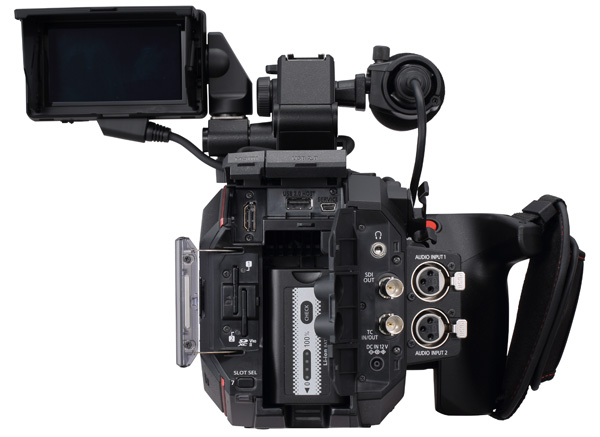 LCD signal cloning to HDMI will improve monitoring in the camera, as well as further indicators on the camera's HOME screen, which currently displays frame rate, colour setting, shutter speed, SD card status, audio and mic settings and similar indicators. To extend workflows, Panasonic has added the ability to output ancillary data for RAW such as time code, RAC flag and also VANC metadata on SDI.

Since its release in late 2017, the EVA1 has been used in independent filmmaking, commercials, documentary and live events. Built with a native EF and optional third-party PL mount, the EVA1's relatively small size makes it suitable for gimbal and drone applications. Its colour science and dual native ISO adopted from the VariCam means it can be used as a B camera for bigger productions using the VariCam as the main camera.
From the end of March 2018, the firmware will be available for download from the Panasonic Broadcast global support page. pro-av.panasonic.net