Sony XDCAM Gains Two Handheld 4K Cams with HDR, Networked Workflows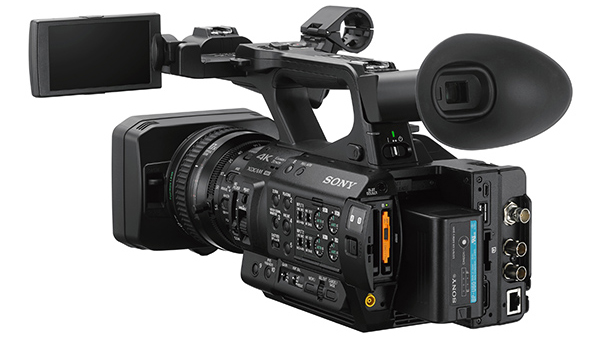 Sony's new compact XDCAM models record 4K 50p/60p, 4:2:2 10bit, HDR video and support direct-to-air broadcast with networking. Both include integrated zooms and Face Detection AF.
The Sony PXW-Z280 is a handheld model with three 1/2-type Exmor R CMOS sensors, a high sensitivity of F12 (59.94p), long zoom ratio and deep depth of field. The 3-chip sensors and 4K 4:2:2 10-bit recording results in vivid images with subtle colour gradation. Suitable for news gathering, broadcasters, production companies and documentary, it has network functionality, wide-ranging format compatibility and interfaces to support direct-to-air workflows.
The PXW-Z280 includes a Face Detection Autofocus (AF) function, which users select as Face Priority AF, convenient for automatic face detection and optimisation, or the newer Face Only AF for more demanding 4K applications. The camera detects a specific person automatically, keeping them in sharp focus. For precise adjustment, a 17x zoom lens and three independent control rings with end-stop allow manual control of focus, zoom and iris.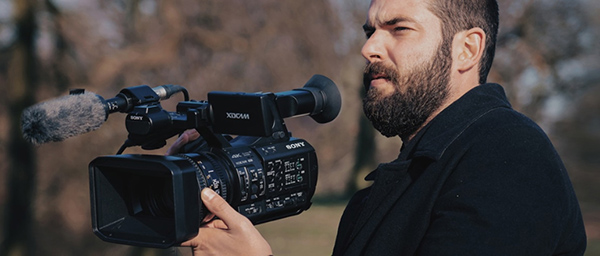 The Electronic Variable ND filter exposure control on the camera is used to vary the density of the ND filter during shooting, while maintaining resolution and depth of the field. The camera also supports S-Log3 and the Sony Instant HDR workflow. Instant HDR makes it possible to shoot, edit and view HDR content in HLG without further colour correction. Similar to setting up S-Log3, the HLG option is set up in-camera with picture profiles. These new profiles apply the same gamma curve, but vary in dynamic range and level of noise suppression.
ENG Cloud Workflow
For the ENG workflow, the PXW-Z280 has secure, wireless network functionality based on Sony's cloud-based ENG subscription service, XDCAM air, a link between field-based camcorders and studio infrastructure for exchanging live video, media files and project metadata.
The camcorder accesses Sony's Quality of Service for live distribution of broadcast content using a Dual Link connection that multiplexes two cellular networks, assigning the project Planning Metadata, and browsing and exchanging clips via the cloud.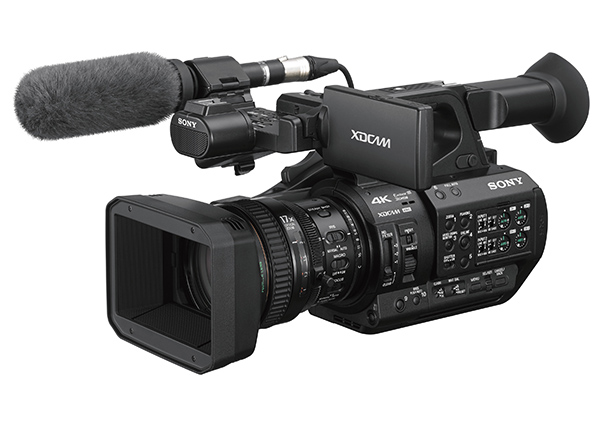 XDCAM air sends story information and the planning metadata from a Newsroom Computer System directto compatible Sony cameras out in the field. After shooting, all data is ingested automatically to the associated MAM system.
XDCAM air can be used as a standalone system or integrated directly with studio-based workflows. It automatically uploads proxy footage to the cloud from multiple camera operators in the field. News teams can start logging clips while shooting is still underway. Editing can start immediately, and uploaded content can be accessed securely from any location. In the meantime, an integrated Wi-Fi module and Ethernet connector enable hybrid wireless and wired data transfer, remote control and monitoring from devices like smartphones, tablets or PCs.
Its format range includes XAVC Intra/Long, MPEG HD422, MPEG HD and DVCAM, available to support existing workflows. The camera records to SxS cards and SD cards, using optional adapters. Four-channel audio recording with independent volume dials afford precise control of external input audio and an attached MI (multi-interface) shoe microphone. Dual MI shoes may be used for cable-less connection with Sony's UWP-D series wireless microphone receiver and a video light at the same time. 12G-SDI enables 4K 50p/60p transfer between long distances, using only one BNC cable instead of a heavy four-cable quad link.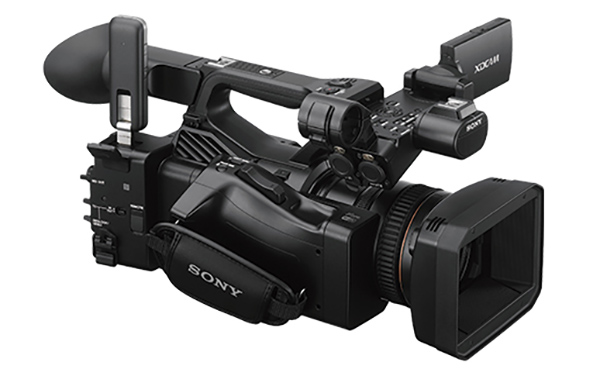 PXW-Z190 XDCAM – 25x Zoom
The PXW-Z190 is another 4K compact camcorder, this time for independent DPs working in corporate, event production and education applications. It has three 1/3-type Exmor R CMOS image sensors that capture RGB light independently with a wide dynamic range, recording and delivering 4K 50p/60p images. 4:2:2 10-bit recording produces vivid and dense colour information in HD.
This camera and the Z280 help keep Sony's long-standing XDCAM line of professional camcorders up to date. The PXW-Z190 has a 25x optical zoom lens as well, with three independent lens rings, to cover a wide focal range for different shooting requirements. Using this zoom with a digital extender in an HD mode, a 50x zoom equivalent image without picture degradation can be captured, due to the 4K resolution sensor.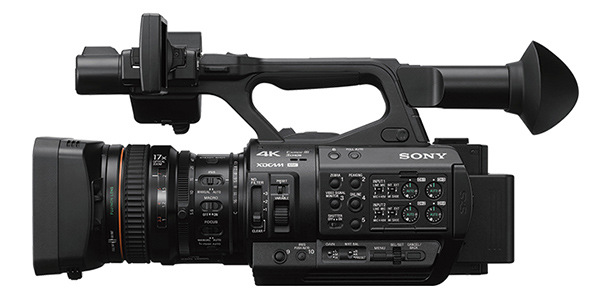 Like the Z2280, the PXW-190 also has the Face Detection AF with Face Priority AF and new Face Only AF, useful for shooting interviews or lectures, and Sony's Electronic Variable ND filter. Other functions matching the Z280 are the HLG compatibility to support the Instant HDR workflow and, with an optional license, XDCAM air. Both of these workflows are described above. Content Browser Mobile software, sold as an app, also allows the camera to be operated remotely via smartphone.
Dual MI shoes enable the use of a wireless microphone and video light at the same time. Audio signals can be delivered without cabling when using Sony's UWP-D series wireless microphone. 4-channel audio recording is possible with a combination of two XLR inputs and audio input via an MI shoe.
The camera records to ordinary SD memory cards, with dual card slots for simultaneous, relay and back-up recording.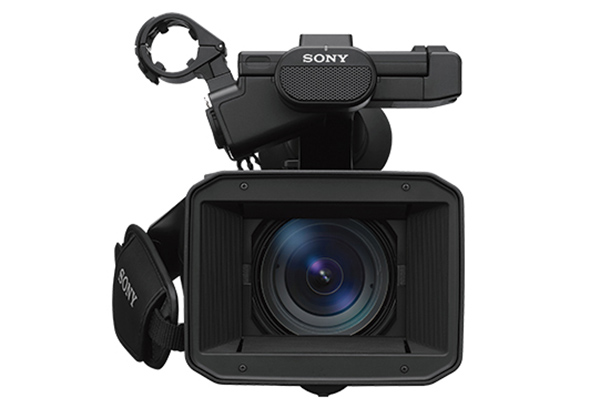 The numerous formats the PXW-Z190 covers include XAVC-Long and DVCAM, and MPEG HD 422 and MPEG HD are available with an optional license. Proxy 1080i up to 9Mbps can be used for 4K and HD simultaneous recording. It also has 3G-SDI output and a remote terminal for compact multi-camera operation using Sony's MCX-500 production switcher and RM-30BP controller.

The PXW-Z280 camcorder is planned to be available in July 2018, and the PXW-Z190 is expected in September 2018. www.sony.com/pro