Anthony Littlechild Captures Culture, People, Geography on ARRI AMIRA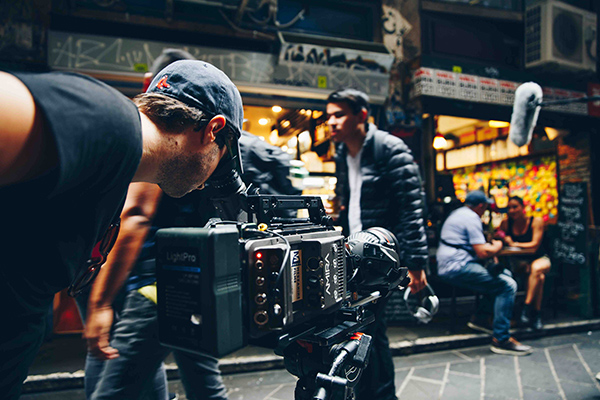 Cinematographer Anthony Littlechild shot 'Photo Number 6', a travel show for photographers currently airing on Australia's Network Ten, for Mezzanine Films. Needing enough functionality to handle the location work ahead of him and meet the production's cinematic expectations, he chose his ARRI AMIRA for the project. Given the lack of a large crew or budget for the project, speed of handling in the field and an efficient workflow were also important.
Like most travellers with a camera, the show's host Alan Fletcher is a photographer whose goal is to capture still photos that represent his experiences and what he has learned about the destination's culture, people and geography. Viewers follow him and his camera through the episodes and at the end of each one, he reviews five of the best photos he has taken based on those criteria and chooses one to become 'Photo Number 6'.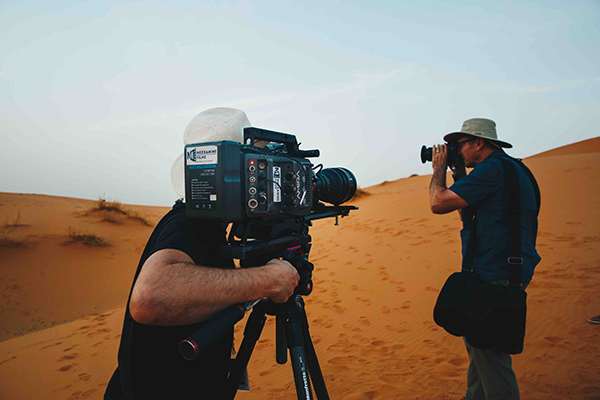 Anthony said, "The AMIRA has built-in ND filters, which helped us tremendously because we had no time to change filters manually, nor would it have been possible sometimes. Having two memory card slots allowed us to shoot nearly all day without having to change cards or start data wrangling out in the field. The AMIRA also maintains its image quality at high speed. We were able to shoot 2K 200 fps without picking up extra noise in the images. This was critical in the overlay of the show." Overlays often feature the special slow-motion moments but, of course, by definition don't monitor the image quality of the different elements.
Overall, Anthony was impressed by the AMIRA's performance on the project and said he often felt as though he "had an ALEXA set up for documentary. Being able to shoot ARRI log everywhere I went made me feel more confident as well." He noted that this camera produces images better than most in the same market but has enough versatility and mobility to move continuously from country to country in some extreme conditions, owing to its design. "For example, most cameras have fans located at the top but the AMIRA has fans on the sides as well. When we were out during a snowfall, with snow coming down over the crew, we were still able to roll and knew the camera would be fine.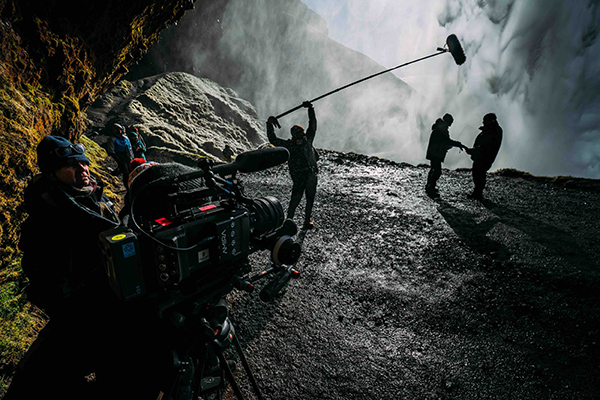 From sub-zero temperatures, snow, mountains, glaciers, hills, cliffs and sparse landscapes of Iceland, the crew went on to work in the deserts of Sahara and Namibia, at one stage shooting extreme close-ups of wild animals in South Africa. They also captured the Scottish countryside, inner city London, and worked in the extreme heat of inland California and along the great ocean road in Victoria, among many other destinations.
"Basically, this camera has been everywhere," Anthony said. "Each episode was shot in a different city and country but the common factor was that the conditions, urban and rural, were never easy. The fact that the AMIRA is fairly complete and doesn't need many accessories helped a lot. As well as slow motion, we shot extremely wide and close at every location. "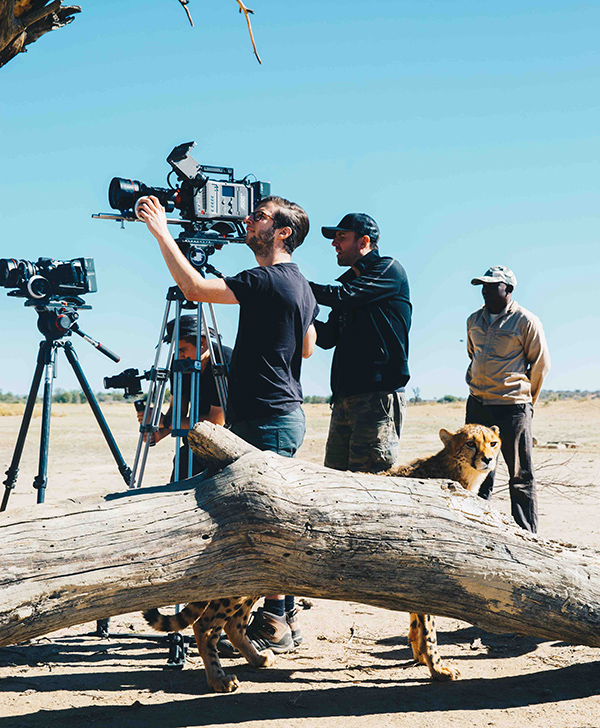 In Block 1 of the shoot the AMIRA was mounted on an Easyrig Cinema 3, a rig for 35 mm movie cameras, built in particular for photographers working with handheld equipment weighing between 15 and 25kg. He said, "The top handle on the AMIRA can be adjusted by sliding it back and forth for weight distribution, which made it more manageable on the Easyrig. For Block 2, I wanted to make the shots smoother and more fluid and chose a tripod instead. Pairing the AMIRA with a big 17-120 Canon Cine Zoom made it quite a large set-up but it never caused a problem."
Apart from an ARRI AMIRA, Anthony owns several other cameras. Planning for 'Photo Number 6' has given him a chance to evaluate his inventory. "The AMIRA was the camera best suited for this job – it gave me a true cinema camera that was manageable and easy to use in a documentary style. Wherever I was working, all its ports, plugs and switches were easily accessible. If necessary, I could switch instantly from 25 to 50 fps. If we got into a dark location, I could click from 800 to 1600 ISO in a second, with no menus needed if it had been preset. All of that was a huge advantage for me." www.arri.com