URSA Mini Pro 4.6K Sets the Pace on Turkish Telenovela 'You Name It'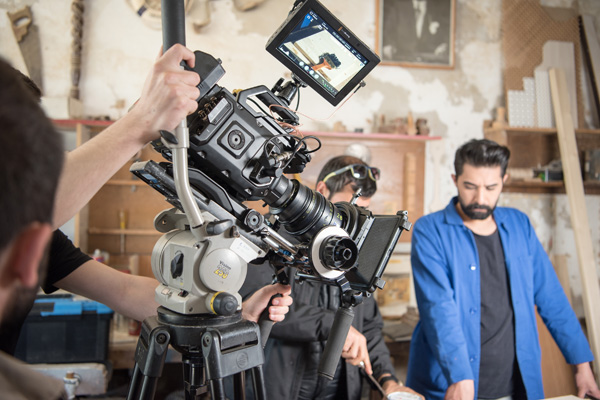 Just as susceptible to the soap opera format as any other audience, millions of viewers in Turkey are watching the daytime drama 'Adini Sen Koy' (You Name It) every day. Now in its second season, the show's director of photography is Emre Yilmaz, who needs to shoot 15 to 20 pages of script every day, six days a week to meet the delivery schedule.

Because this regime doesn't leave much of a margin for error, Emre's main camera needed both high image quality and light sensitivity in order to give him enough flexibility during production to make the most of the fast-paced shooting schedule. He chose Blackmagic Design URSA Mini Pro 4.6K digital film cameras.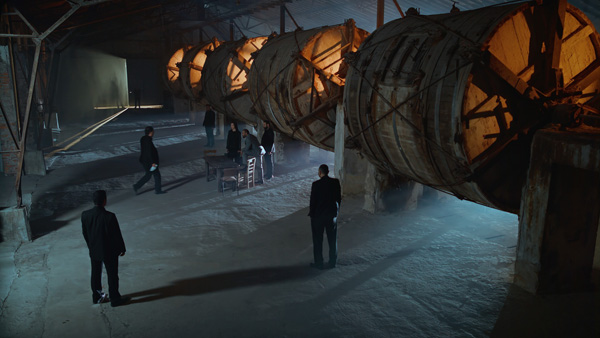 "The ISO and shutter values of the URSA Mini Pro allow us to push the gain a little more without risk of noise or grain. Even at dusk, we can still work with available light by opening up our lens aperture to 1.3 and rating the camera at 1600 ASA. That reduces the likelihood of needing to reshoot due to fading light," he said.

Each of the four PL mount URSA Mini Pros used on set are matched with a combination of medium to wide-angle Optica-Elite lenses and mounted on rails and dollies together with Blackmagic Video Assist for monitoring. "The ability to apply LUTs to the main SDI output was very helpful when reviewing shots, and the assistant cameraman can use the cameras' film profile with false colour display, to make sure the shots are correctly exposed," said Emre.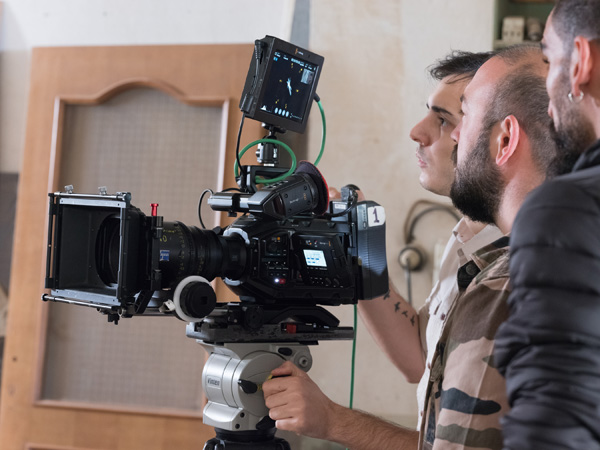 The production team has developed a ProRes workflow for acquisition and post. "As a creative team producing for television, we are being pushed to maintain production values that appeal to a much broader audience, but on the same budget. Furthermore, like several other daily serials in Turkey, we have to turn everything around quickly, and captured everything in ProRes 4444. Using that format takes care of our need for speed in post-production while still making it possible to access plenty of dynamic range during the DI."

On TV sets, the Video Assist supports most productions shot with URSA Mini. The whole crew can access the extra monitor, and use tools such as false colour, focus peaking and histogram for exposure and to check the camera settings. Automatic overlays from the camera display clip name, timecode, lens settings and other metadata while recording ProRes. It can be mounted to the side of the camera, hand held, or placed on the set using 6G-SDI.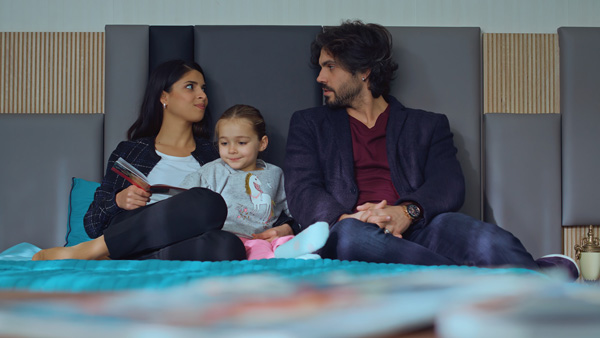 'Adini Sen Koy' is graded with DaVinci Resolve Studio. Emre is in favour of its colour science, rendition and, especially in this case, speed of use. As the DP he has specific ideas about the final look of the project and likes the inherent compatibility between his cameras and the grading system. "The combination of Resolve with the URSA Mini Pro works well for us, obviously, because it's very easy to convert our ProRes rushes to a Rec709 colour space. The current trend is to have high contrast and saturation, but I prefer a paler aesthetic, which I believe adds to the drama of our story, so DaVinci's subtlety and precision make a difference." www.blackmagicdesign.com.