ARRI AMIRA Now Records ARRIRAW for Cinema, TV and VFX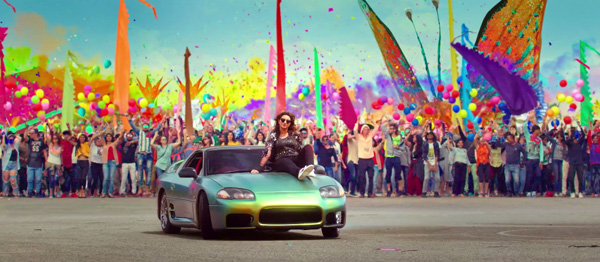 By installing the new Software Update Package SUP 5.3 and purchasing a license, cinematographers can now choose to record ARRIRAW 2.8K at up to 48fps, which increases the camera's versatility and opens more possibilities for clients.
Markus Duerr, the ARRI AMIRA product manager, said the option was added as a response to an increasing demand and that interest in ARRIRAW has grown, due to its combination of image quality and flexibility in capture and post workflows.
The ARRIRAW data does need to be processed because it records a single channel image representing the raw Bayer pattern sensor readout. Similar to developing a film negative, in order to arrive at a colour image suitable for normal viewing, the data must be converted. However, the advantage is that the recorded raw data remains in its original state, and the shooter retains the opportunity to go back and refine the results, which makes it a good choice for cinematography and VFX production.
The format, in effect, always holds the highest achievable resolution and the most post-production flexibility, for a particular video from that user's ALEXA. ARRIRAW is the only format that retains the ALEXA's colour response and exposure latitude as uncompressed and unprocessed sensor data, which also makes it suitable for raw data archiving. For speed and ease of use, from the ALEXA XT series onwards, it's been possible to record ARRIRAW data directly in the camera, without using an external recorder.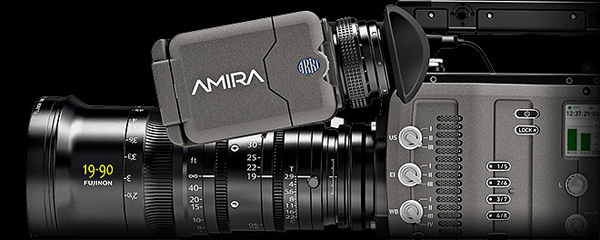 This new option has been well received by AMIRA users. Wildlife filmmaker Tom Rowland said, "Adding ARRIRAW to the Amira will strengthen the camera's place in wildlife filmmaking, and add a new level of post-production flexibility to rushes." Most post processing software, including applications from FilmLight, Adobe, Colorfront, Blackmagic Design, MTI Film and many others, now directly support ARRIRAW data through the ARRIRAW SDK, a custom implementation, or both.
More About ARRIRAW – Production and Post
In production, ARRI AMIRA uses regular CFast 2.0 workflows and supports single-operator use with extended shoulder-mounted operation. It has in-camera grading with preloaded 3D LUTs, and 200 fps slow motion. Suggested production types range from reportage and corporate films, to television drama and low-budget movies.
Viewing and editing ARRIRAW data in real-time is possible, but taxes processing and storage resources heavily. To avoid having to convert or transcode the camera raw material into formats for dailies review, editing and VFX, a Digital Lab workflow has been developed. It combines data wrangling and telecine grading tasks, and makes deliverables production from ARRIRAW more efficient.
Footage should actually be kept in the ARRIRAW format as long as possible. After deliverables are created, the original .ARI files can be archived to LTO tape and sent to the post studio. When combining all of the inputs for mastering, only the shots that were used in the edit have to be restored from the LTO archive. www.arri.com