JVC and Sportzcast Join on Live Scoreboard Streaming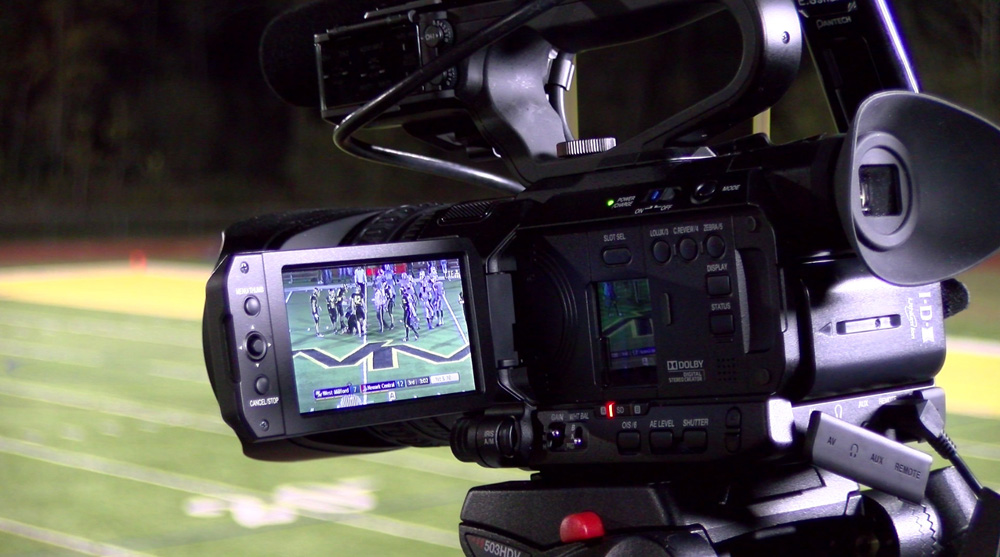 JVC has formed a partnership with Sportzcast sports automation to deliver real-time scoreboard data to the new GY-HM200SP 4KCAM streaming camcorder. Designed for single-camera coverage of local sports, the camera produces a real-time score overlay on recorded or streamed video output without the use of an external CG or production switcher.
Sportzcast supplies live, real-time scoreboard data from more than 100 scoreboard systems. Local or cloud data is delivered for scoreboard bugs, coaches' tools, instant replay queue points, IOS and Android scoring applications, automated ad insertion and custom integration.
GY-HM200SP camera operators can input score information directly from a mobile device that is wirelessly connected to the camera, but Sportzcast adds the option to avoid updating scoreboard information manually. Using its Scorebot hardware, which is integrated with the scoreboard at the venue, Sportzcast receives the score data, processes it and transfers it in real time directly to the JVC GY-HM200SP.
The camera generates instant score overlays for most sports including football, basketball, soccer, volleyball and hockey, which can be customized with a team's logo. It then streams the resulting video directly to the internet. The camera comes with 3 standard home/guest graphic templates. JVC and Sportzcast will demonstrate the GY-HM200SP with Sportzcast integration during the 2016 NAB Show in Las Vegas.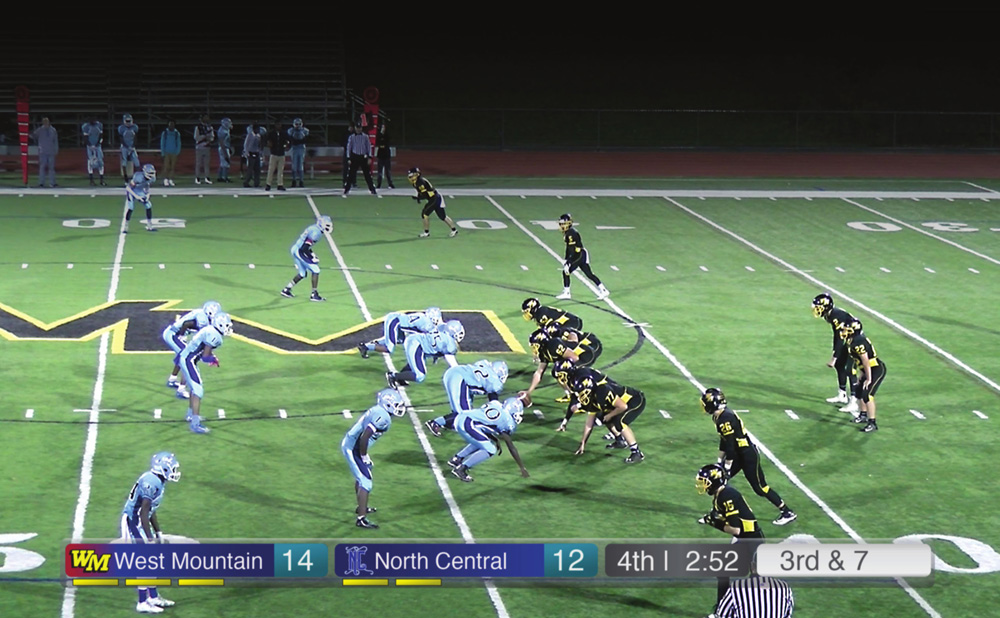 The GY-HM200SP especially suits high schools and colleges that only have the resources to produce single-camera coverage of their sports events. One person can shoot, insert graphics, record and stream the game live, directly from the camera. While this still means a more complicated workflow, adding an automated Sportzcast scoreboard information feed directly to the camera may reduce the complexity, so the shooter can concentrate on image capture.
Mike Connell at Sportzcast said that, beyond live streaming, the camera's embedded scoreboard makes it useful for basic video coaching because it can display clock, score and other information for quick reference during game review.
Meanwhile, the GY-HM200SP has a 12x zoom lens with optical image stabilizer and 24x dynamic zoom in HD mode. The camera records 4K Ultra HD, 4:2:2 full-HD at 50 Mbps and SD footage, and includes dual XLR audio inputs, integrated handle with hot shoe and dedicated microphone mount, and SDI and HDMI video outputs. Its integrated HD streaming engine supports Wi-Fi and 4G LTE connectivity, and allows live HD transmission directly to the ProHD Broadcaster server powered by Zixi and other hardware decoders, and also to content delivery networks like Ustream, StreamVu and YouTube. pro.jvc.com