At Super Bowl 50, pylon cameras, based on Marshall's tiny CV500-MB-2,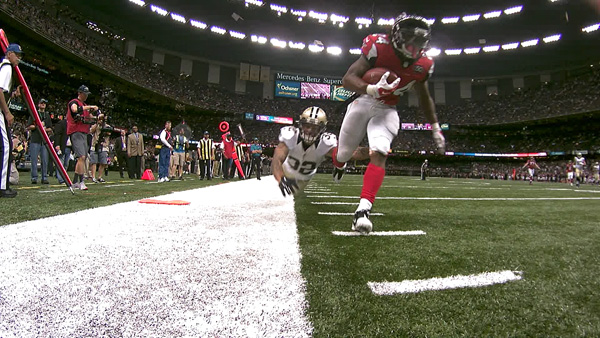 were deployed for the first time at a Super Bowl, resulting in previously
unavailable views of action near the end zones.
---
Pylon Cameras Capture End Zone Action at Super Bowl 50
AtSuper Bowl 50on 7 February 2016, CBS Sports and the National Football League, NFL, have deployedpylon camerasfor the first time at a Super Bowl, resulting in previouslay unavailable views of action near the critical end zones. The particular system they chose was the Pylon Cam system developed by broadcast service companyAdmiral Videoin New York.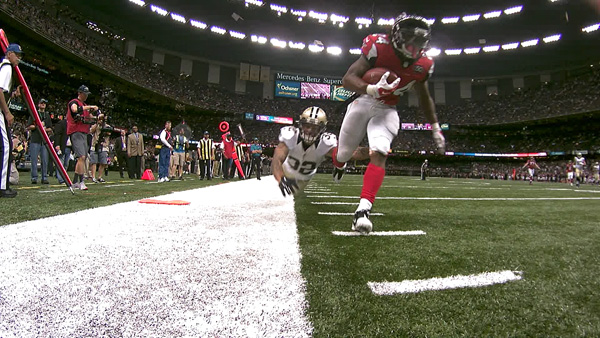 The NFL tested pylon systems from two companies during the 2015 regular season, for which Admiral Video supplied their system for CBS and the NFL Network on their Thursday Night Football telecasts. At regular season games, four of the pylons, which are bright orange and each carry two cameras, were positioned on the goal lines.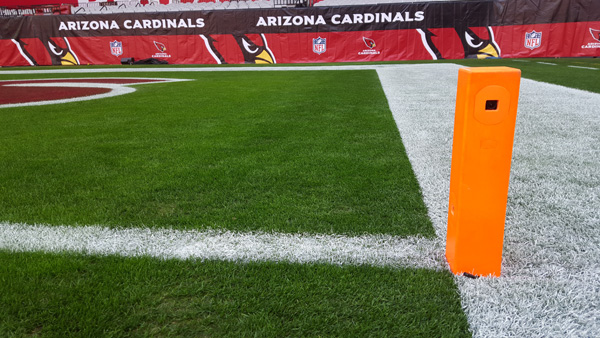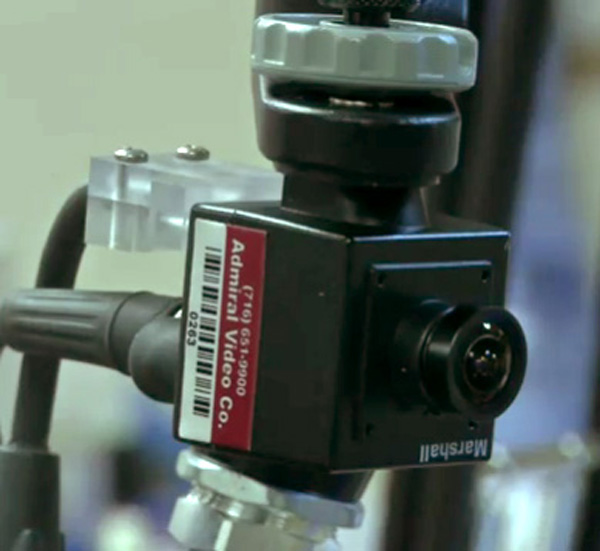 For the American Football Conference Championship and the Super Bowl 50, Admiral Video doubled the number of pylons to eight, for a total of 16 pylon-based cameras, and also covered the lines around the back of the end zones. This configuration aimed to give fans, officials, coaches and players a comprehensive view of the end zone.
Pylon Cam was designed as a further application of theirFiOPS Point of Viewcamera in late 2014 and improvements have continued since then and during the testing period. Flexibility in different situations and player safety have been the company's primary concerns during development. Other priorities have included reliability, remotely adjustable video parameters and the ability to change lenses without disassembling the pylon. Currently the system is installed on a per game basis, however, a permanent installation system is under development and Admiral Video has started offering this option to interested facilities.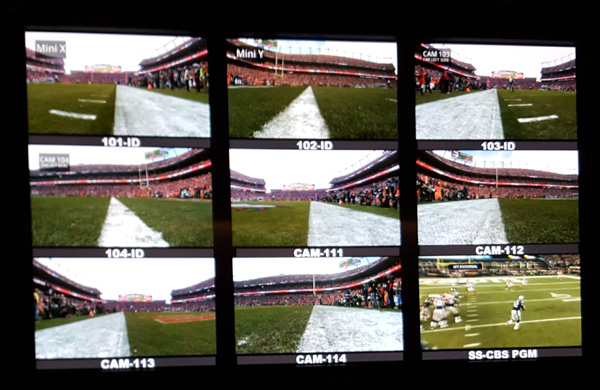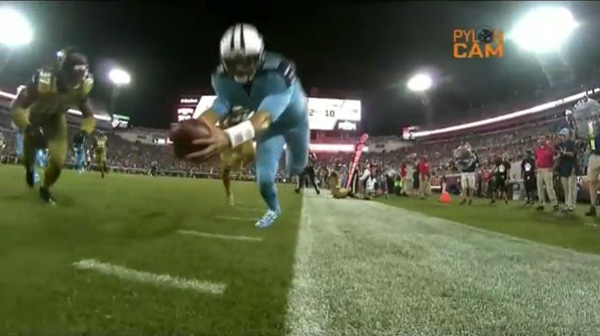 FiOPS - Fibre Optic POV System- is a micro camera and fibre optic transmission system based on aMarshall CV500-MB-2camera with an umbilical cable, transmitter and receiver. It also includes a remote infrared receiver and transmitter to access the camera menus from an OB truck or other remote location. The user then only needs to add power and one strand of single-mode ST fibre cable to complete the transmission path.
This camera, measuring 3.6 x 3.6 x 3.3cm, is capable of1080i/59.94, 720p/59.94and1080p/60capture, which cuts together well with other HD cameras used for sports production, and the native signal isHD-SDI. It comes with an interchangeable 3.7mm M12 prime lens. To help guard against player injury, the signal from the POV cameras is output via a small USB connector that doesn't prevent the pylon from breaking away when hit. www.pyloncam.com