Sony F55s Work Double Time with Cooke miniS4/i on 'Small Town Crime'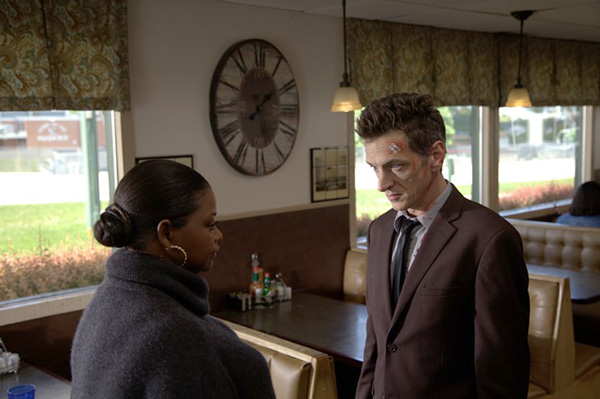 'Small Town Crime' is a thriller with darkly humorous side. An ex-cop Mike Kendall discovers the body of a young woman and, in an effort to overcome past failings, soon becomes obsessed with finding her killer. While his unconventional detective style helps break open the case, his determination endangers his own family.
Initially an official selection at the SXSW 2017 Film Festival and the 2017 BFI London Film Festival, its theatrical release in January 2018 received very favourable reviews from top critics. It is now available on Netflix worldwide.
The DP Johnny Derango shot 'Small Town Crime' on his own Sony F55, plus a second rented F55, and used the complete set of Cooke miniS4/i lenses, rented from Daufenbach Camera in Chicago. The full kit covers focal lengths from 18mm to 135mm, which were shared between the two cameras. First AC on the A camera John Waterman, responsible for focusing and refocusing the camera lenses, loaded up a box truck in Chicago and brought all the gear to Tooele, Utah, an old mining town west of Salt Lake City.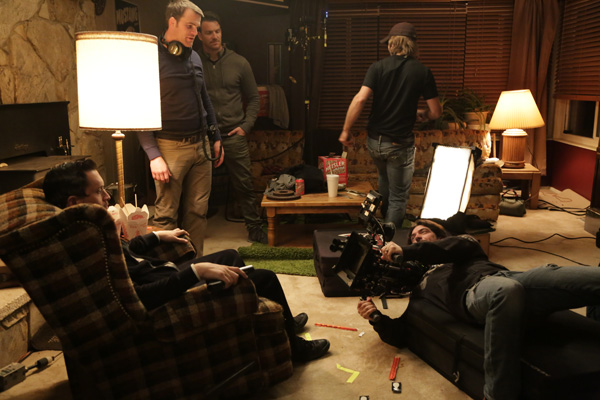 "'Small Town Crime' was larger in scope than almost any project I had previously worked on," Johnny Derango said. "To manage the scenes, we doubled up coverage using the A and B cameras side-by-side, shooting both at all times. We carefully chose our A-Cam lens based on our existing storyboards, then worked the 'B' camera frame to capture a view that would cut well with the A-Cam in post. The large range of lenses the miniS4/i set encompasses made our two-camera coverage extremely useful, especially during the bigger action sequences when we needed lots of options."
Interestingly, Johnny had almost no previous experience with Cooke lenses. "I had read a lot about Cooke lenses in industry magazines, and throughout my career, I saw a great number of Cookes being used," he said. "The particular quality of those images always stuck with me and drew me to Cooke lenses. I got to experience that first hand once or twice using the S4 primes on various projects.

"The F55 has a very sharp Super 35mm 4K CMOS sensor with very wide dynamic range, and it was important to me to take the edge off of it. The miniS4/is helped us to lose that edge but didn't make the image look overly soft. That's as close as I can get to describing that 'Cooke look' that so many people talk about."
Warming up certain scenes in a film of this type might be expected to conflict with the story, but it was the look that Johnny and the writer/director pair Eshom Nelms and Ian Nelms wanted. The three have a close relationship and level of trust, having worked together on over half a dozen projects before 'Small Town Crime'.
"The bar scenes are where the warmth of the Cookes really came through," said Johnny. "We wanted warmth in a place that people typically think might be harsh or emotionally cold. There's an underlying noir feel that evokes the tense mood of a western in which the cars are the horses, with a big street duel. Throughout all of the action, the images looked gorgeous with good contrast. They really hit the sweet spot."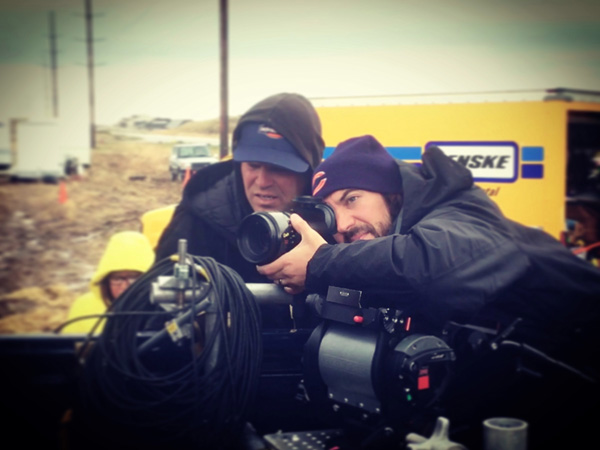 Complementing the lenses, he used 1/2 HD Classic Soft filters from Schneider Optics, made to give a more classic look to faces when shooting with modern digital cameras, for the entire shoot to help take the edges off the highlights. Plus, he always used antique suede 1 or 2 filters, depending on how warm he wanted the image to be. This type of filter is made by several different manufacturers.
To match the LUT developed for 'Small Town Crime', and always shooting through the antique suedes, he shot at daylight 5500k white balance - only slightly warm - for the whole project. He also pushed the ISO of the F55s to a high 2000 for the entire shoot, to help introduce a bit of noise that helped add an almost filmic grain.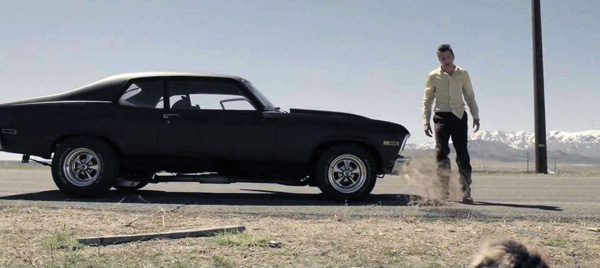 Johnny said, "It was a great opportunity to use Cooke lenses on a project of this size. I got to use the Cooke miniS4/i's again a few months ago on a Panasonic EVA1 for a music video. I've discovered there's something I respond to in the image of a Cooke lens, and it will always be one of the first looks I'll consider when choosing lenses for a new project." www.cookeoptics.com