Panasonic's new PTZ remote camera Records 4K 50p with HDR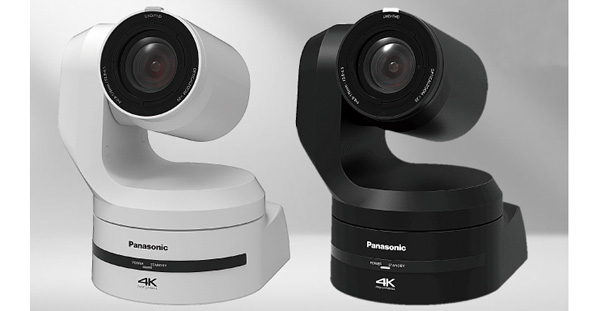 At IBC2018, Panasonic is previewing AW-UE150, a new 4K integrated remote camera with 4K 50p recording, one of the first broadcast-class PTZ systems with these resolution and output specifications, which will suit broadcasts applications, production, houses of worship and events and staging. Supported 4K interfaces include 12G-SDI, HDMI, IP and optical fibre, and the camera will be able to output 4K and HD simultaneously.
AW-UE150 will have a 1in-type CMOS sensor for high sensitivity with low noise with a HDR mode. With 20x optical zoom, the camera will switch directly into Panasonic's intelligent iZoom resolution function that increases the zoom ratio up to 2x higher than the original, with limited deterioration of picture quality. The resulting zoomed-up images will appear to have pixel detail that is identical to those shot at the standard zoom ratio.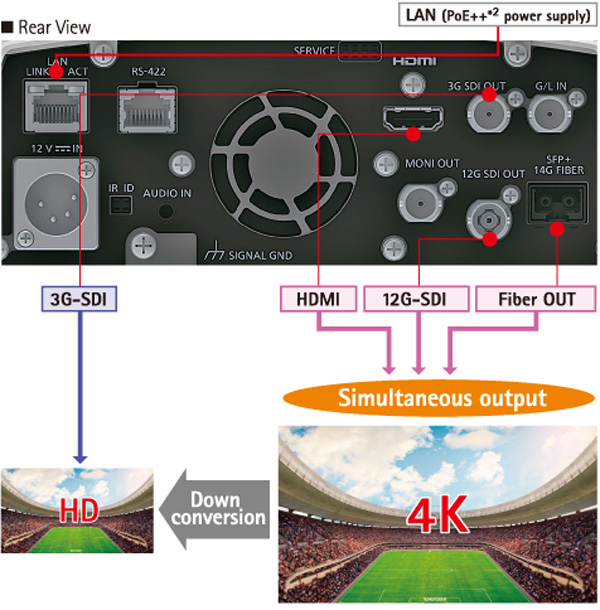 The system will also capture a wide 75.1 degrees horizontal viewing angle, especially useful for filming stages, stadiums and arenas or broadcast projects that need higher production values. According to Panasonic, it represents a step up from the AW-HE130, which outputs HD video up to 1080/60p via IP, 3G-SDI and HDMI transmission, and uses the same controllers and software that Panasonic develops for their other integrated robotic cameras.
Panasonic has also announced a new compatible camera controller, the AW-RP150, which can also be used with Panasonic's other PTZs and remote cameras. It has a single-hand operation joystick to control P-T-Z or focus, and a large touch-panel LCD screen for camera functions such as monitoring and menu setting.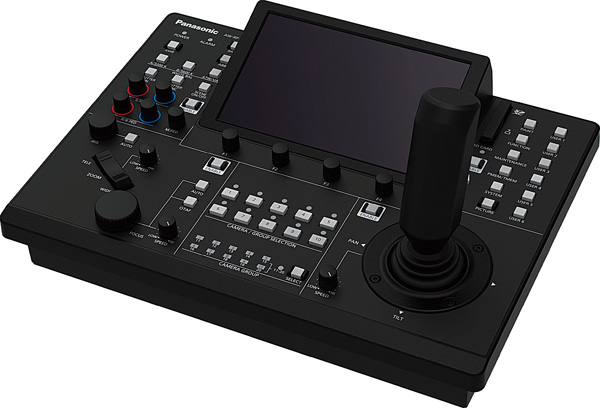 Both products will be shown at IBC2018 in September in Amsterdam and will be available in early 2019 - pricing will be announced closer to the release date. pro-av.panasonic.net