Convergent Design's Apollo and Odyssey recorders now support Dual-4K,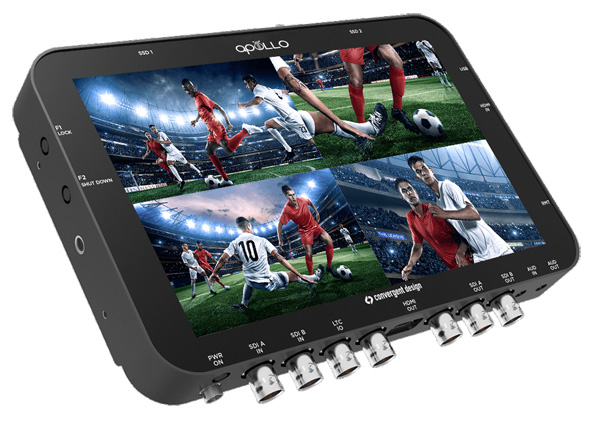 Quad-HD 1080p60 and 4K60p monitoring and recording, and add 6G-SDI
support for Blackmagic Design cameras.
---
Apollo & Odyssey7Q/7Q+ Gain Multi-Cam 4K, UHD and 6G-SDI Support
Convergent Design's new update for theApolloandOdysseymonitor/recorders adds support for Dual-4K, Quad-HD 1080p60 and 4K60p monitoring and recording. 6G-SDI support has also been added to the Apollo and the Odyssey7Q+ model to accommodate cameras from Blackmagic Design.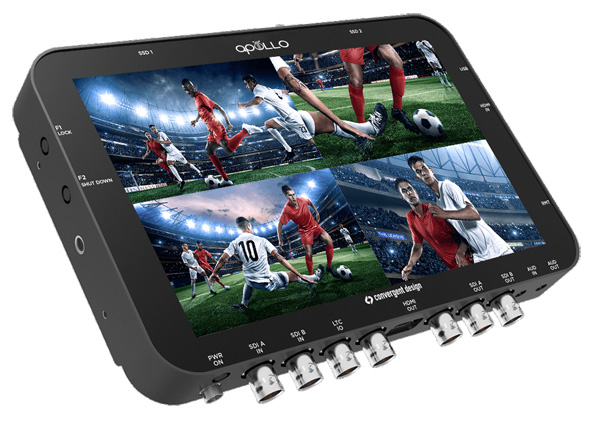 TheApolloandOdyssey7Q/7Q+with theApollo Optionnow supportDual-4K, which allows recording oftwo DCI 4K(4096x2160) orUHD(3840x2160) signals simultaneously, including frame rates of 23.98p, 24p, 25p, 29.97p and 30p. Multiple camera shoots requiring many hours of capture inApple ProRes HQ, 422andLTcan be monitored and recorded in a single, on-board device that measures 1-inch thick. Dual-4K recording can be useful in interviews, virtual reality and other productions.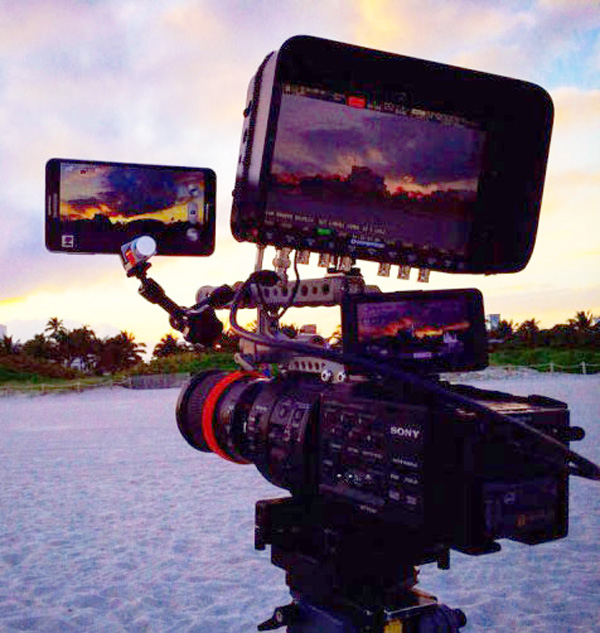 Quad-HD 1080p60, also applicable to all three monitors with the Apollo Option, allows the simultaneous monitoring and recording offour 1080p video inputsat frame rates of 50p, 59.94p and 60p. Higher frame rate recording is often a requirement ofvirtual realityproduction, and many small cameras only output 1080 progressive signals at higher frame rates. Only a few portable recorders capture 1080p up to 60fps, and no other device can record Quad-HD 1080p60.
The Apollo, Odyssey7Q+ and Odyssey7Q now support monitoring and recording ofDCI 4K and UHDvideo signals at up to60fpsin Apple ProRes HQ, 422 and LT. High frame rate 4K video signals are available from cameras such as theSony F55, Panasonic VariCam35and theIO Industries 4KSDI. 4K60p is a requirement of some major distribution networks, and often preferred inVRand other production formats. No other portable device can record 4K60p video.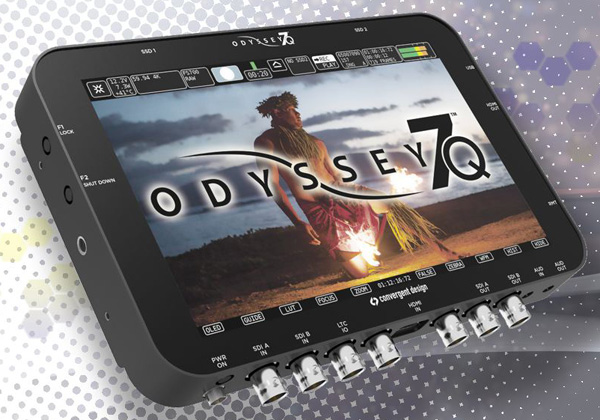 6G-SDIvideo signals fromBlackmagic Designcameras can now be recorded and monitored on the Apollo and Odyssey7Q+. 6G-SDI connectivity means that a single SDI cable can carry up to 4K30p video from the Blackmagic DesignURSA, URSA Mini, Micro Studio Camera 4Kand others. The Blackmagic Design4K HDMI to SDI converteris also supported so that, in conjunction with Apollo's Dual-4K function, two 4K HDMI cameras such as theSony A7Scan be recorded in Apple ProRes on a single device. The two 6G-SDI inputs will support two Blackmagic Design devices simultaneously. No other portable recorder has dual support for 6G-SDI.
Thenew firmware updatecan bedownloadednow. www.convergent-design.com