Blackmagic RAW Preserves Camera Quality, Speeds Post Processing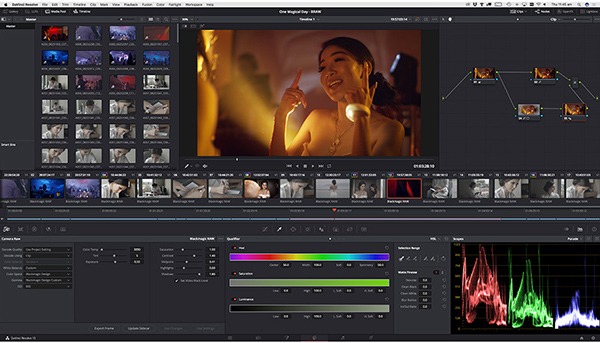 Blackmagic Design developed Blackmagic RAW to overcome the challenges of RAW codecs' large file sizes and intensive use of processors, which can make them slow and hard to work with. Modern video file formats are now faster, but image quality may suffer due to 4:2:2 video filters that reduce colour resolution.
Blackmagic RAW shifts part of the de-mosaic process into the camera where it can be accelerated by the camera hardware, resulting in efficient encoding that produces the same quality, bit depth, dynamic range and controls as RAW, but faster, and generates smaller file sizes than most existing video codecs. The main result is speed in post, when GPU and CPU acceleration give faster decoding and smooth performance for editing and grading.
Blackmagic RAW uses Blackmagic Design Generation 4 Color Science, which encodes images with a custom non-linear 12-bit colour space designed to preserve as much colour data and dynamic range as possible, aiming to reproduce accurate skin tones and lifelike colours. To help limit the file sizes, side-car files hold the metadata, including LUT information. Users keep control over functions such as ISO, white balance, exposure, contrast and saturation.
Bob Caniglia Sales Operations Director from Blackmagic Design said, "The codec focuses on efficiency. The algorithm reads the sensor data for each frame to look for opportunities for compression that best suits the material, and to select the best bit-rate and level of compression. The results can vary depending on the combined factors, and affect the record time."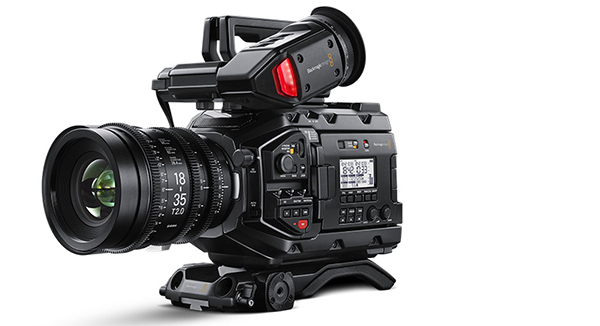 Blackmagic RAW users choose one of two types of file compression - constant quality or constant bitrate encoding - depending on whether the project needs consistent image quality or consistent file size.
Constant quality uses variable bitrate encoding so that complex frames are encoded at higher data rates to preserve detail and quality. Blackmagic RAW Q0 has minimum quantization and yields the highest quality, while Blackmagic RAW Q5 uses moderate quantization for more efficient encoding and a smaller file size. Quantisation maps the colours to colours in a different colour space.
Blackmagic RAW 3:1, 5:1, 8:1 and 12:1 use constant bitrate encoding to yield the best possible images with predictable and consistent file sizes. The ratios are based on the unprocessed file size of a single frame from the camera's sensor, making it simpler to understand the relative amount of compression in use.
The native camera quality of Blackmagic RAW Q0 and 3:1 suits effects heavy feature film and commercial work. Blackmagic RAW Q5 and 5:1 are extremely high quality making them more effective for episodic television and independent films. Blackmagic RAW 8:1 and 12:1 produce high quality and speed, making it suitable for productions that wouldn't normally consider shooting in RAW.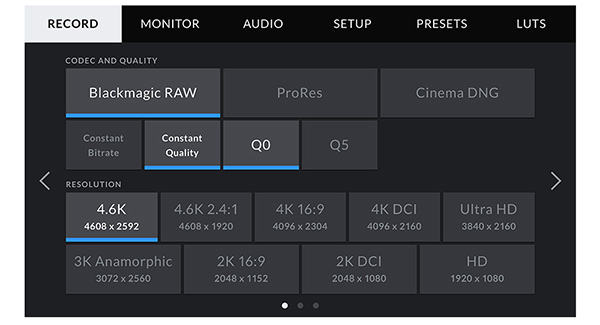 A free developer SDK is available so that developers can add Blackmagic RAW support to third party software applications on Mac, Windows and Linux. The SDK automatically reads the embedded sensor profile metadata and applies Blackmagic Design colour science in order to predictably and accurately render images that display consistent colour through the entire pipeline.
Kees Van Oostrum, Director of Photography and President of the American Society of Cinematographers said, "Blackmagic RAW can make a difference in film, TV and commercial post because the editorial team can work with the camera original files quickly enough for everyday editing. The fact that the images can now travel throughout the entire workflow, because we're shooting, editing and grading with the same files, prevents confusion, and ultimately removes limitations from the creative choices I make at the camera."
Customers can download the public beta for use with URSA Mini Pro, the camera chosen for the first implementation, via the Blackmagic Camera 6.0 Beta Update. Meanwhile, DaVinci Resolve 15.1 Update, which includes support for Blackmagic RAW, is also available free of charge from the Blackmagic Design website. www.blackmagicdesign.com