Sony Live Production System Cameras Support New 4K/HDR and IP Workflows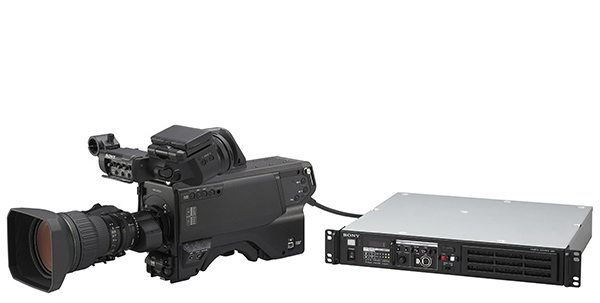 Sony showed four new live production system cameras at IBC 2018. All four shoot 4K/HD HDR video. Among them, the HDC-P50 and HDC-3500 are unusual for their 2/3-inch 4K three-CMOS sensor system with global shutter, and the HDC-3100 and HDC-3170 have a new HD HDR optical block.
The new line of system cameras consist of the HDC-P50 point-of-view system camera, the HDC-3500 portable system camera, plus fibre and triax system cameras HDC-3100 and HDC-3170. Sony also introduced a new Triax Camera Control Unit (CCU), The HDCU-3170, which has very similar capabilities of the HDCU-3100 launched earlier this year.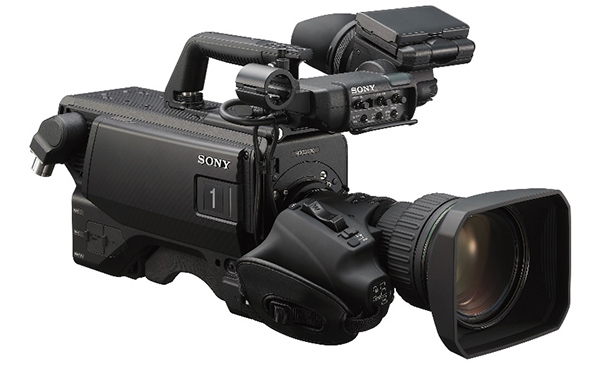 HDC-3500
The cameras extend the HDC range for HD, 4K and HDR production at different prices, with a choice of infrastructure – that is, triax, fibre or wireless. They are built with backwards compatibility with previous generations of Sony cameras and equipment, allowing users to add new models alongside current cameras and CCUs, and incorporate new and existing functionality such as IP transmission, SMPTE ST2110, 4K and HD for efficiency.
The HDC-P50 is a compact, lightweight, POV system camera with a 2/3-inch 4K global-shutter three-CMOS sensor system developed for wide dynamic range. The system precisely aligns three 4K sensors on a new type of prism, and can achieve the wider ITU-R BT.2020 broadcast standard colour space, improving the quality of images that the camera can capture for 4K live productions. It outputs sharp 4K/HD HDR signals directly from the camera body so that live images can be delivered in various shooting configurations, for example, combined with a camera stabiliser, in handheld mode, during wireless shooting or while filming aerial shots from a helicopter.

HDCU-3170 camera control unit
The HDC-3500 is portable and expands the capabilities of the current HDC-2000 series of multi-format HD cameras that are built to integrate into existing live production infrastructures. This new camera adds the 2/3-inch 4K global shutter three CMOS sensor system to the series. The HDC-3500 captures a high enough level of detail for HD and 4K production, plus wider dynamic range. Thus, the system camera supports HD, HDR and 4K, as well as IP capabilities.
The HDC-3500 also has an exchangeable transmission side panel. Users can choose any of Sony's three optional side panels for triax, fibre or wireless transmission, depending on their operations, which can be switched via the side panel interface. An assigned number for each camera is indicated by Electronic Paper Display on the camera body.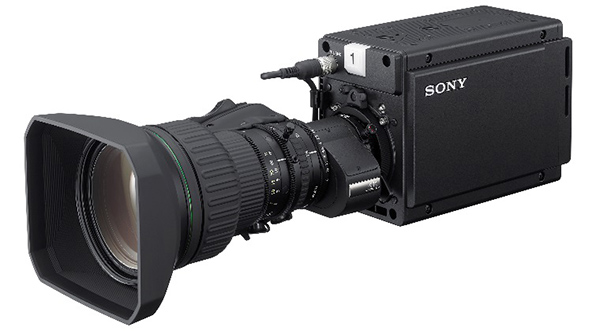 HDC-P50
Sony's new HDC-3100 fibre camera and HDC-3170 triax system camera, which have 2/3-inch CMOS sensors with global shutter capture, are made for productions working primarily in HD with the occasional need for 4K, achieved by correctly . Both systems are capable of HDR and are SMPTE ST2110 compatible. The HDC-3170 supports 3rd generation digital triax systems and is capable of connecting over distances up to 1800m. For many events where the cable does not have to go to extreme distances, triax can still save time, money and complexity - it can be difficult to purchase enough fibre cable, install it in time and make it work.
These are relatively affordable cameras and are interesting for productions that do not require 4K resolution but can benefit from the better look of high dynamic range in HD. The SMPTE ST2110capability gives them longevity through compatibility with IP systems.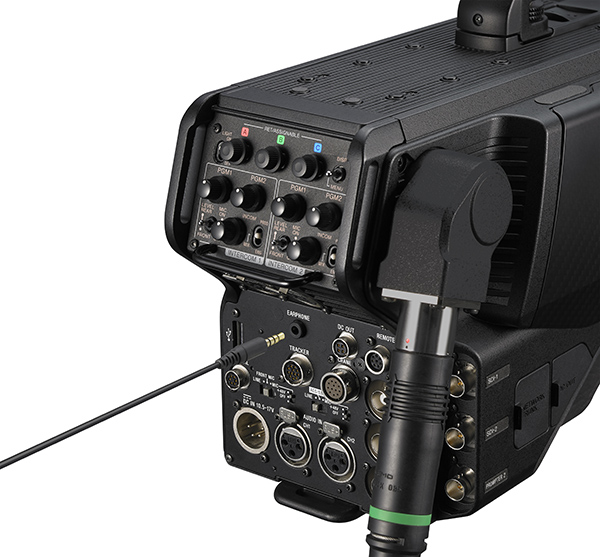 The new remote camera control unit HDCU-3170 is compatible with HDC-3170 digital triax system cameras and can be fitted with option boards already available for the HDCU-3100 fibre model. Using these boards, the CCU supports various interfaces such as 3G-SDI and SMPTE ST2110, and makes outputs available for HD, HDR and SDR. The HDCU-3170 is recommended mainly for triax users, but can also host an extra fibre interface - SMPTE or single mode. The reconfigurable nature of the unit means it works when handling live production in different venues that use different transmission systems.
The new system cameras fit into Sony's idea of the 'SR Live for HDR' workflow, achieving production of HDR and SDR material simultaneously with a single production team. Operators can adjust both HDR and SDR video simultaneously in a familiar HD SDR environment, aiming to preserve the look of their images regardless of the HDR or SDR format required for final distribution.
All HDC-3000 series will be available from October 2018, and the HDC-P50 POV system camera will be available from February 2019. www.pro.sony