NEP Europe Gears Up for 4K UHD and IP Live Production with Grass Valley LDX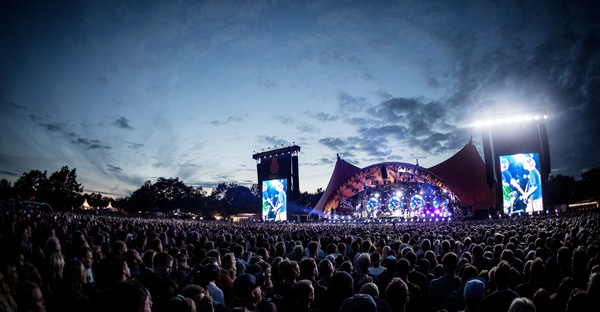 As one of the world's major production services suppliers to producers of live sports, entertainment, music and corporate events, NEP Europe needs the capacity to support remote, studio and centralised production, and deliver host broadcast services. NEP has just added to its live production equipment by purchasing 75 IP-enabled 4K UHD HDR cameras and accompanying base stations from Grass Valley. Crews are now preparing to deploy the new gear across its fleet of OB trucks and studios.

The LDX 86N 4K cameras and XCU Universe UXF camera base stations were chosen for their image quality but also for the flexibility and scalability they are expected to afford NEP's camera crews to switch from native 4K UHD to HD, with 15 F-stop HDR operation.
Diverse and Up to Date
The added IP connectivity also allows NEP to meet more diverse live production requirements including remote production. Forty-five of the cameras will be upgrades of NEP's existing Grass Valley cameras in Germany, and the remaining 30 will replace NEP's cameras from another manufacturer at the company's Italian operation.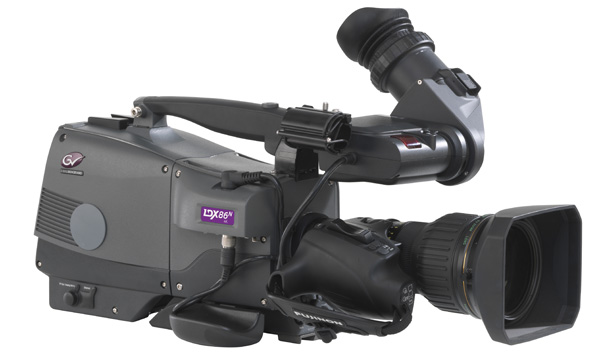 LDX 86N 4K camera
"NEP's reputation hinges on delivering content services that include specifying the right, most up to date equipment to support complex production requirements. Therefore we have kept a long standing relationship with Grass Valley," said Paul Henriksen, president, NEP Europe.
The LDX 86N 4K has native HD/3G acquisition, plus native 4K UHD 50/59.94Hz capture. Users can also upgrade to 6-speed HD and 3-speed HD/3G high frame rate capture temporarily, on a day-by-day or weekly basis, or permanently. The 15-stop dynamic range operation, plus colour gamut supporting ITU-R BT.2020, is available for any of the 50/59.94 Hz formats.
XCU eXchangeable Control Unit
The XCU Universe XF base stations were developed at Grass Valley to support the extended bandwidth requirements of LDX 86 Series high-speed cameras. The base stations are also built with the company's cradle concept, a system that NEP can use to support specific broadcast set ups in each of its OB trucks or fixed studio installations. Preconfigured, empty XCU cradles are installed in the trucks or studio so that any of their cameras can be used as needed with very little preparation.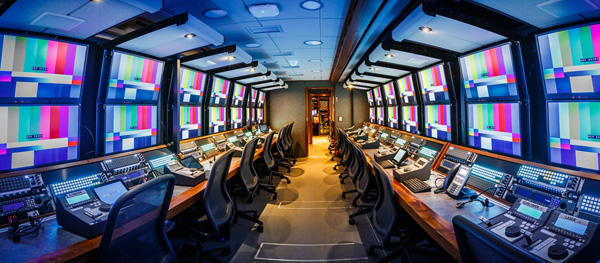 Each cameras's XCU (eXchangeable control unit), or base station, slides in and out of the XCU cradles, which only have to be configured once and stay at the location - an EEPROM [erasable programmable read-only memory] is built into the XCU cradle and remembers the previous settings. When the camera's XCU base station slides in, the EEPROM automatically re-configures it to the requirements of the production environment, making the camera ready to use.
All cabling, except for power and camera triax or fibre, is connected to the cradle so that the XCU base station can be relocated by disconnecting only a few cables. The cradle concept especially suits large scale operations like NEP's that need to work at speed without errors.
Standard IP Network Connections
As well as the XCU system, each new camera is equipped with a DirectIP software license to support uncompressed signal distribution. Using the DirectIP configuration, signals can be transmitted from the camera to the XCU base station via a standard IP network connection. The LDX Series cameras have a direct IP interface on the camera itself, for use in live productions.

Grass Valley XCU Universe UXF
From the interfaces, NEP can connect their cameras directly to regular COTS IP network switches, transporting the camera protocol through an IP network to the XCU base stations connected to another switch on the same IP network. All of the cameras are controlled through a central control room. By facilitating complete transmission protocol between the cameras and XCUs over IP networks, smaller crews can capture events anywhere with no OB van required. NEP can reduce staff costs and potentially manage several production locations from a single central studio.
By connecting LDX Series cameras through the XCU base stations to a 10 GigE IP network, cameras can be mixed and matched to any XCU, which increases flexibility between cameras, XCUs and a production team. NEP The Netherlands was, in fact, the first customer to take advantage of this capability. The group launched its IP-based video production platform Cloud Production in late 2015, and has produced many live multi-camera programs by only taking video equipment and crew on location. The rest is in its centralised data centre. www.grassvalley.com