Blackmagic Updates Pocket Cinema Camera 4K's Audio and Auto Focus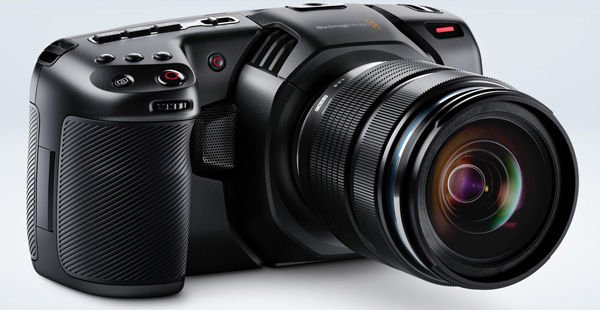 Blackmagic Cameras 6.1 is a new update for the Pocket Cinema Camera 4K. This update produces quieter audio recordings, adds pixel remapping, has new 2:1 monitoring frame guides and improves battery performance.
The new Blackmagic Cameras 6.1 improves the quality of audio recording through the dual built-in microphones on each side of the camera. The audio processing now analyses the incoming signals and records less of the total background noise, resulting in quieter recordings than were possible before.
Latency has been reduced for audio monitoring directly from the camera, and audio and video synchronisation itself has been fine tuned. The input selection interface for the 3.5mm audio jack is now more straightforward and faster to use.
The 6.1 update also improves auto focus performance. The auto focus now responds more quickly and accurately to low contrast scenes, keeping lens focus-hunting to a minimum when the camera is trying to lock onto the focal point. A new media formatting interface helps prevent users from accidentally formatting their media cards. Once the camera is updated, customers will need to deliberately tap and hold the media format confirmation button for 3 seconds before a card will be erased and reformatted.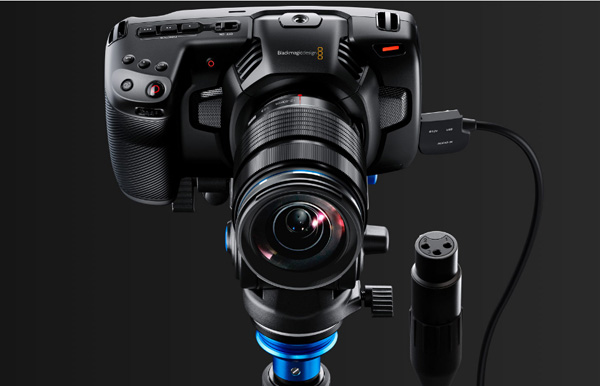 This update includes a new type of in-camera pixel calibration as well. Over time. some pixels can change in brightness and create small variations across the camera sensor. In order to recalibrate the pixels, the calibration function allows the camera to realign the light output of each pixel resulting in a smooth clean image under changing environmental conditions.
Blackmagic Cameras 6.1 can display 2:1 monitoring frame guides, which serves as a composition tool for filmmakers to frame shots. New power saving and efficiency upgrades improve battery runtime by 10 to 15 percent and give the user a more accurate indication of the remaining power.
Blackmagic Cameras 6.1 update is available now as a free download from the Blackmagic Design website. www.blackmagicdesign.com