Blackmagic RAW Energises Colour, Saves Time on Live and Studio Productions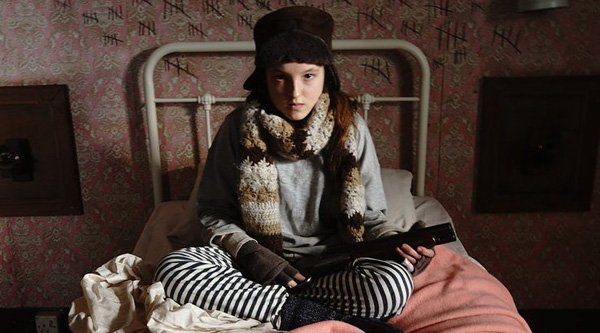 Since it was launched at IBC 2018, the Blackmagic RAW codec and workflow have been a part of many different kinds of productions. Its main attraction is speed during post production, when GPU and CPU acceleration give faster decoding and smooth performance for editing and grading. In the three projects described here, an independent short film, a live show and an episodic TV series, the DPs are using Blackmagic's URSA Mini Pro 4K and URSA Mini Pro 4.6K cameras, favoured for their handling of light, colour science and ergonomics, to record RAW video.
Blackmagic RAW shifts part of the de-mosaic process into the camera where it can be accelerated by the camera hardware. This efficient encoding produces the same quality, bit depth, dynamic range and controls as other RAW codecs, only faster, and generates smaller file sizes by using side-car files to carry the metadata, including LUT information, while users keep control over ISO, white balance, exposure, contrast and saturation.
Using Blackmagic Design Generation 4 Color Science, Blackmagic RAW encodes images with a custom non-linear 12-bit colour space designed to preserve as much colour data and dynamic range as possible, aiming to reproduce accurate skin tones and lifelike colours.
TV Drama Series 'Clink'
Director Gary Williams and DP Tim Pollard shot the new UK television drama series 'Clink' in 4K with the URSA Mini Pro G1 using Blackmagic RAW 12:1 constant bitrate.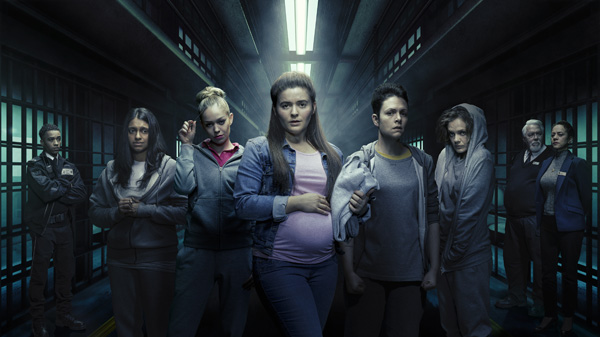 "I used to be a DP myself for many years and used the URSA Mini Pro before on lots of documentary projects," said Gary. "I find it responds very well to light and I was always impressed by the look and skin tones you can get from it. I felt it would translate well to drama.

"By shooting with Blackmagic RAW, I could see its latitude come into its own. That wide latitude gave us much more freedom on a shoot involving a lot of confined spaces that were especially difficult to light. Knowing that all of that detail was in the frame, from the beginning, meant we could lift that information out from the blacks or the highlights and put it back during post."

Once principal photography was complete, the project went into post production supervised by Patrick Hall at LA Productions in Liverpool. The edit and grade were completed in DaVinci Resolve Studio, and VFX compositing was carried out in Fusion Studio.

Taken from inception to air in only ten months, the decision to acquire with Blackmagic RAW played large part in LA Productions' ability to deliver the production ahead of schedule. Divided into blocks between four editors, working with two assistant editors, each would start work on a block from where the other left off.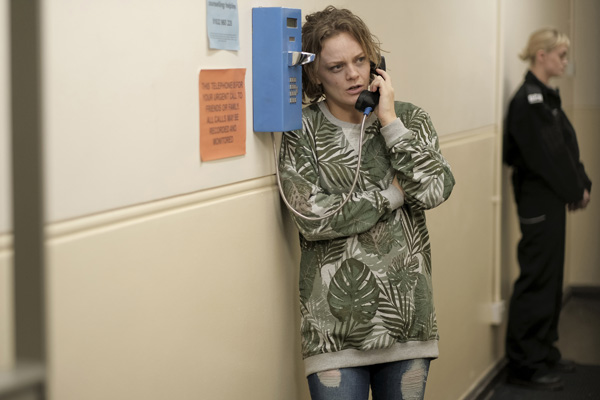 Filming for each episode took place over seven days while the post team assembled an episode cut as the rushes came in at the end of each day. The editor then spent two and a half days with the director to lock off a fine cut, and then sent it directly to grading and finishing.

"We initially tested a proxy workflow against Blackmagic RAW but found the latter to be more straightforward in terms of speed. It also freed up an assistant editor to do more work with keyword metadata and exports, which made it much easier to find material further down the line for the promotional trailers."
Live Production – Concert Tour
Production company MAZRI Inc shot and produced the live coverage of the most recent concert tour performed by Japan's long-standing R&B band, The Birthday. The crew used ten Blackmagic Design cameras, including four Pocket Cinema Camera 4K and six URSA Mini Pro 4.6 cameras, all recording in the Blackmagic RAW codec.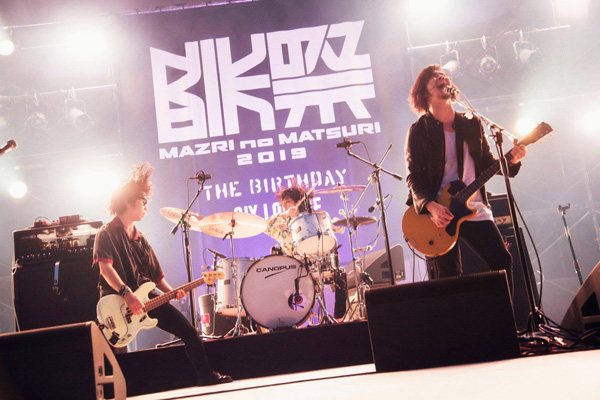 Mr Toru Nomura of MAZRI Inc, who directed the live production, liked the idea of unifying his whole workflow, from shoot to edit to colour grade, with products from a single developer. "Because I wanted to capture as much colour information as I could, and then use that to make the most of the live image in the grade, I used the cameras to record Blackmagic RAW. This was actually our first recording using RAW, but the combination of the RAW workflow with the cameras' compact size and portability made them the best choice.
"The Pocket Cinema Camera 4K was mounted on a handheld gimbal to shoot the seated audience. When shooting with a conventional hand held camera, we always needed an external monitor. But this camera has a 5 inch rear monitor, which meant we could keep our camera setup very compact. The user interface is so simple that you can operate it without getting lost and I was able to capture the gradation of concert smoke beautifully with the camera. "
The dynamic range of the Pocket Cinema Camera 4K was especially effective, helping to ensure that the highlights and shadows were consistent. The built-in ND filter of the URSA Mini Pro 4.6K was constantly in use, of course - as Mr Nomura said, shooting a concert live is almost impossible without an ND filter because the lighting varies so widely, depending on the stage design.
He said, "I was really surprised at Blackmagic RAW. After recording data for over two hours, we still had very small file sizes. Its data can be read quickly and we could start editing immediately. It is a much faster workflow, and does not require large capacity recording media. These factors are critical for live concerts that require long shoots and many cameras."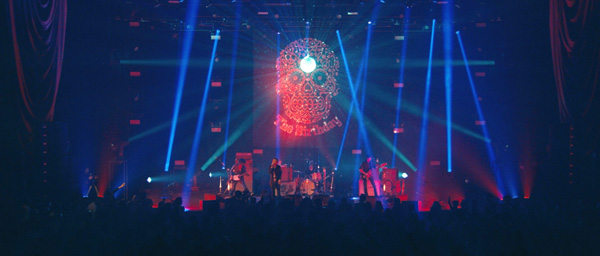 At the concert, they used six URSA Mini Pro 4.6K, including a mix of EF, PL and B4 mount lenses, and used active MFT lenses with the four Pocket Cinema Camera 4Ks. Toru Nomura's cameraman Mr Shinya Yamada remarked, "The URSA Mini Pro was versatile enough for us to handle various situations with one camera system. Both the URSA Mini Pro 4.6K and Pocket Cinema Camera 4K capture very beautiful skin tones as well as a unified cinema look, and the wide dynamic range of the two cameras was really surprising."
Mr Yamada also led the colour grade, using DaVinci Resolve Studio. "I consciously created a look for the finish that retained the feeling of a live show. Even when shooting in changeable lighting conditions, as long as the material is captured in a RAW codec, the colourist can draw out many colours during grading and make adjustments to the fine detail. Working with Blackmagic RAW with DaVinci Resolve is much faster than with other RAW formats, so it is very easy to handle and speeds up all associated workflows."
Independent 'Zero'
An independent short film called 'Zero', produced by UK writers and directors The Brothers Lynch has premiered in New York at the Tribeca Film Festival and had a European release at SciFi London. Wanting to reflect the post apocalyptic themes of the film through its camerawork, Keith and David Lynch collaborated with cinematographer Adam Etherington.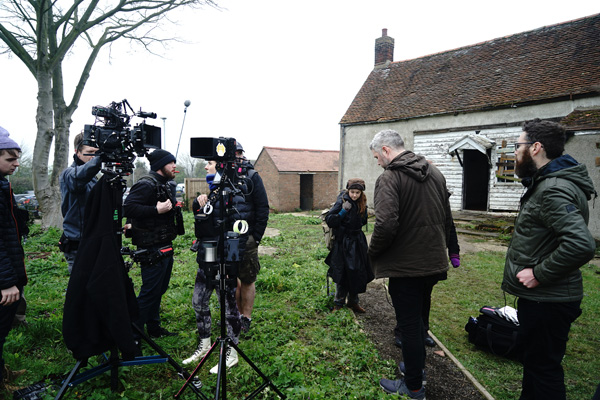 The camera they chose for the project was the Blackmagic Design URSA Mini Pro. David said, "Even on an indie budget, it meant we were able to to get the most out of our footage by shooting in RAW. We had a lot of visual effects shots due to the nature of the genre, and shooting at the camera's full resolution allowed us to master them in 10 bit DPX for more flexibility and accuracy in post production."
The URSA Mini Pro's light weight and compact size helped the DP Adam and his crew deal with Zero's unique set. "We shot most of the short in a beautifully decrepit old house, which acts as both a haven and a prison to the characters," he said.
"We had initially discussed shooting entirely on sliders and dollies, however, that approach would have restricted our movement around the house. Instead, we shot significant portions off the shoulder. Our lenses were a set of Zeiss MK2 Superspeeds, which gave us a good range of focal lengths. At T1.3, the glass was nice and fast and gave us a much softer image that supported our desire for the audience to feel close to the lead character."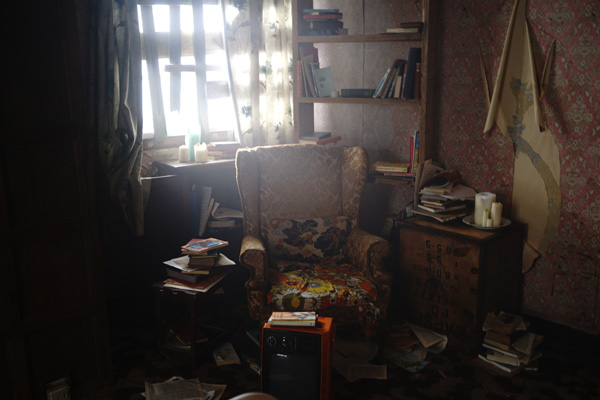 To light the set, the crew worked with a small package of 2.5k and 4k daylight HMI sources dotted around the exterior of the location. This was partly a creative choice, and also took advantage of the strengths of the camera's sensor, based on the results of their camera tests.
"As we were shooting handheld, it was important to give the directors plenty of freedom to move without a great deal of relighting," said Adam. "We decided to diffuse the exterior of the windows and play the sources directly. This created a strong directional light and allowed the crew and cast freedom to move, while enhancing the sense of claustrophobia by eliminating the outside world from view.
"We really pushed the URSA Mini Pro to its limits. Its latitude and dynamic range allowed us to exploit the fact we'd get a swift roll off in the highlights to hide the exterior world. The URSA handles highlights better than many digital cinema cameras but by pushing the lighting we could control the roll off, and still had the DR to preserve the highlight and shadow details. We then also had the creative freedom to use negative fill within the space to wrap and shape the light with more contrast." www.blackmagicdesign.com