Sony HXR-NX80 and PXW-Z90 Camcorders Now Simplify Live Streaming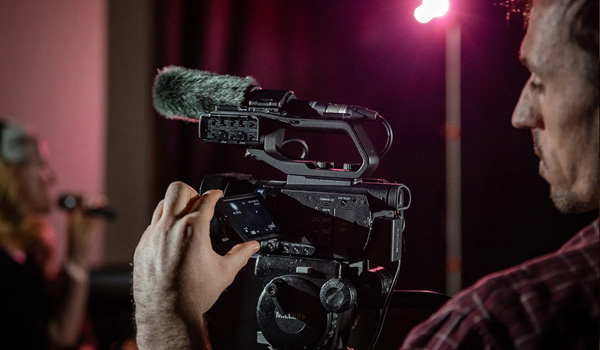 Sony's 4K HDR super compact camcorders, HXR-NX80 and PXW-Z90, will receive a free firmware upgrade, called Simple Live Streaming, extending their workflow options to include live content acquisition for streaming. Availability of the upgrade, announced this week at Broadcast Asia 2019, is planned for before the end of 2019.
Simple Live Streaming for HXR-NX80 and PXW-Z90 addresses the workflow from shooting to live distribution, and adds online sharing functionality to the camcorders – in effect, resulting in mobile storytelling. It requires a Wi-Fi connection so that users can upload their video onto major sharing sites and social media platforms in a straightforward manner at anytime. Otherwise no other equipment is necessary.
HXR-NX80
Sony has already been promoting Simple Live multi-camera production through a combination of the MCX-500 Multi Camera Live Producer, which is a single-operator production switcher, and the RM-30MP remote camera control unit. The RM-30BP controls most camera functions including lens control handling auto/manual focus in one step, iris and zoom control. It controls recording/display functions, playback, shutter speed and white balance for up to three cameras.
The RM-30BP can also be connected to the MCX-500 to set up multi-camera control directly from the switcher. The MCX-500 takes eight video inputs plus one title feed, and includes transitions, PiP and broadcast chroma keying. Suitability ranges from on-stage support, to outputs onto multiple screens. Input options include 3G-SDI, HDMI and composite video plus dedicated down-stream keying for special effects. Live streaming is carried out either via PC or Mac or directly from the MCX-500 itself using Ustream, or an alternative service, with a router.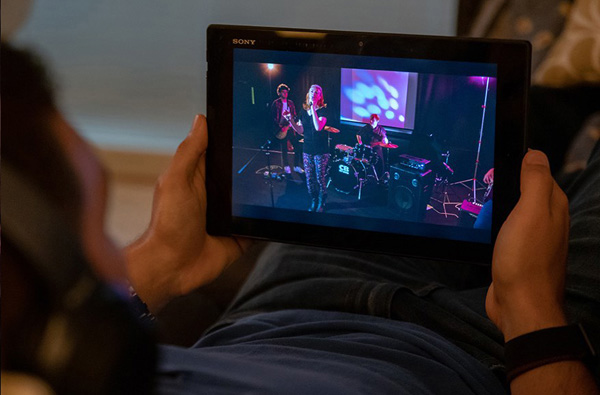 If a DP needs to expand the live streaming to multiple camcorder operation, HXR-NX80 and PXW-Z90 camcorders can be connected to the MCX-500, which delivers live streams onto social media platforms with live features such as tally, title and transition. Simple Live Streaming operation is especially simple when a single camera is used, of course, because no switcher is involved, and image quality is the priority.
Both of these cameras are very light in weight, compact and built with the Sony Fast Hybrid AF system and 1.0-type stacked Exmor RS CMOS image sensor. It has a fixed 29mm wide-angle ZEISS Vario-Sonnar T lens with 12x optical zoom. Due to Clear Image Zoom, the zoom can be increased to 18x and still maintain 4K resolution, or 24x in HD. The Clear Image Zoom function uses the Sony By Pixel Super Resolution system, and allows a user to enlarge an image with close to the original image quality when shooting stills. pro.sony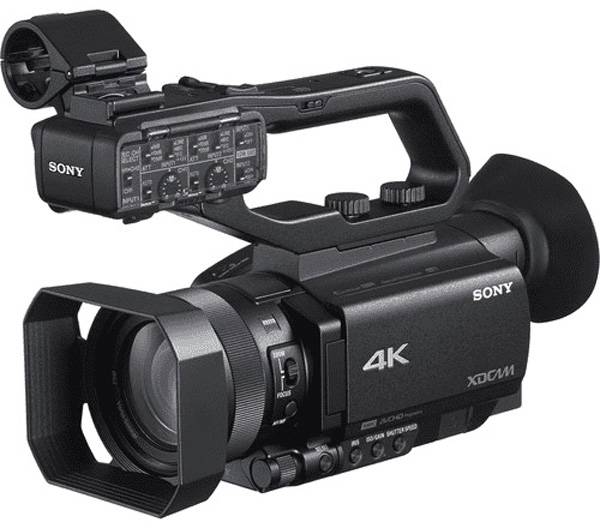 Sony PXW-Z90