ARRI Stellar Adds Live Sync and iCloud Backup for Lighting Controls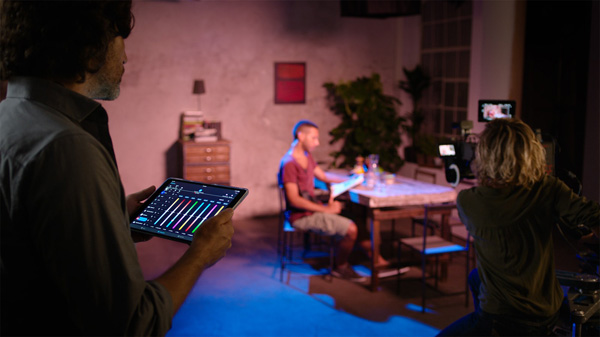 ARRI Stellar version 1.5, intelligent software for video lighting control, now supports more collaboration and exchange between teams and devices. Live syncing, sharing projects, scenes and favourites, backup to iCloud and other new functionality is available now.
Live Sync Beta in Stellar 1.5 is a new tool that makes real time collaboration possible between Stellar users on separate devices. It allows a group of users to work on the same project and scene simultaneously, supporting the ability to work in very close collaboration on the same file. Users can adjust the same fixture or different fixtures while the changes are synced in the background as they occur. The set-up process is straightforward, and only takes a few minutes.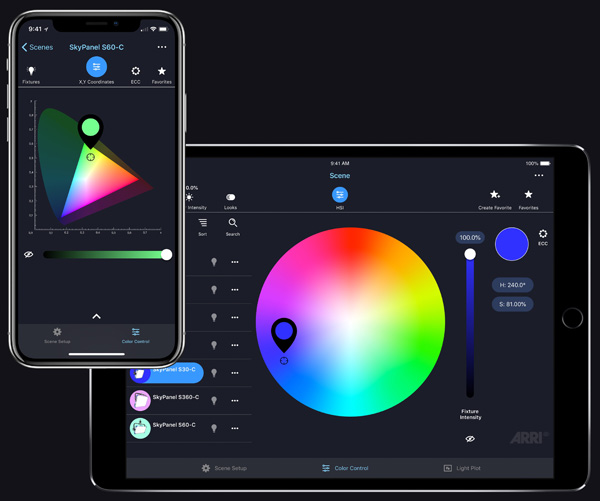 Exploring colours in a native design for particular modes.
Stellar 1.5 now supports the export and import of projects and scenes. Exporting allows users to backup projects or scenes to specified destinations, for example, and can be accomplished by sending a project or scene to the cloud, by sharing wirelessly between devices, by emailing or messaging – or other methods of sharing files.
Import/export can also be used to share colour favourites. You can export or import colours or palettes of colour by clicking the three dots menu in the top right corner of the Stellar favourites window.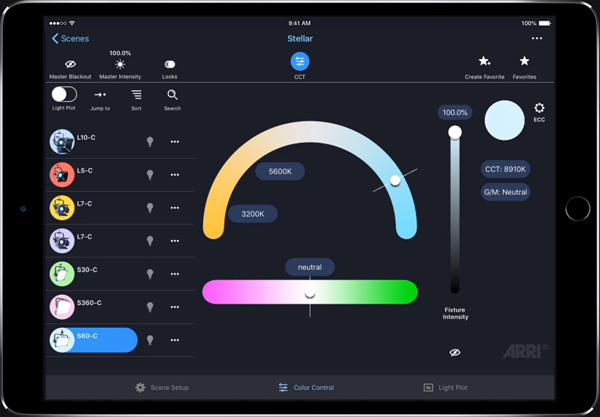 Colour temperature and green/magenta point.
Because Stellar 1.5 operates on iOS as well as Android, it is possible to back up all projects, scenes and favourites to the iCloud. Backups are synchronised to occur automatically and instantly, so that the same files are available across any devices that use the same iCloud account. Projects that have been initiated on an iPhone are now automatically backed up and ready for use on an iPad or vice versa.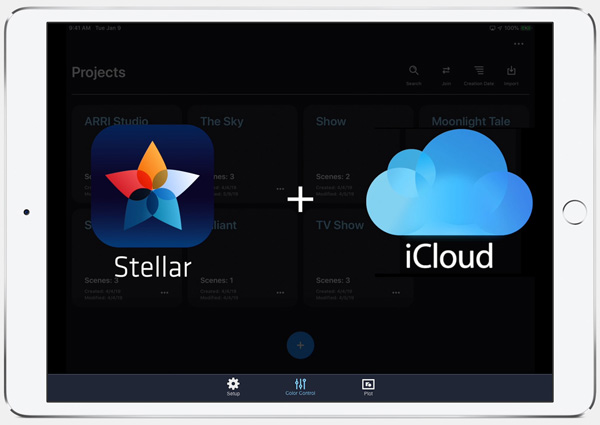 Among the update's usability and performance improvements in the application are the ability to delete all favourites, updates to the lighting effects UI, a black out indicator for fixtures, improved RDM (Remote Device Management) identify behaviour, disconnected fixture visibility and others. www.arri.com