DP Amanda Treyz Delivers a Supernatural Twist to 'Treehouse' with Blackmagic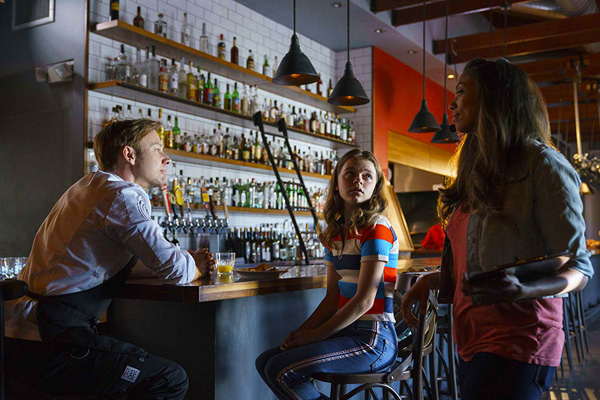 DP Amanda Treyz shot an intriguing episode for the Hulu series 'Into the Dark', a 12-part horror series made up of feature-length episodes. One episode is released each month with a story that relates to a holiday that falls within that month.
The show for March, titled 'Treehouse', focuses on the Ides of March. The main character Peter Rake is a well-known celebrity chef who, under pressure from the press and his friends regarding a recent sexual harassment scandal, escapes by spending a weekend at his family's remote holiday house. However, his notoriety has travelled further than he expected and he finds some of the local women are keen to teach him a few lessons about respect and dignity for women. But first, he must survive.
Aware that the episode's director James Roday likes to take a spontaneous, unplanned approach to production, Amanda brought a Blackmagic Micro Cinema Camera to the shoot so that she would be equipped to handle his creative ideas for shots. For example, when one of the characters has been dosed with drugs, the super compact size of the Camera helped her capture unusual angles expressing his altered state and vulnerability. Similarly, when James asked for a shot that travelled from a character's feet to his nose, she was able to deliver immediately.
Light and Dynamic Range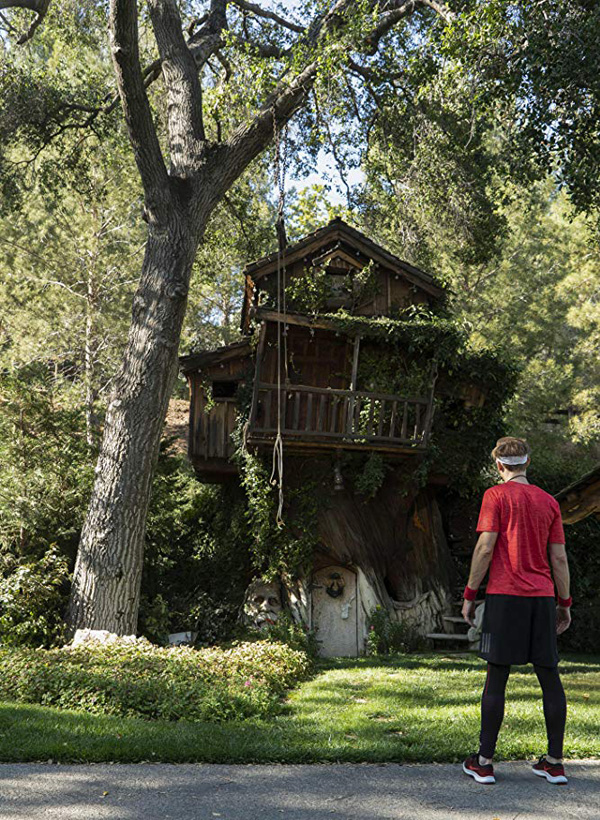 Equally important, the Micro Cinema Camera's image quality and dynamic range helped them match those shots to the A and B cameras, ARRI Alexa Minis that were rating at ISO 1280 and sometimes 1600. She remarked that many other small cameras do not perform as well at those ISOs. This advantage, combined with the Micro Cinema Camera's very wide dynamic range, meant she could shift between cameras as required with only minor tweaks to the lighting.
Talking about her use of ISO rating to enhance looks, she said, "For any camera, when you set the ISO, you're deciding what baseline to use for exposing, and how much light you're going to give the chip in the camera to see. When I use the Alexa Mini, I like to rate it, even during the day, at a baseline of 1280 ISO. In general I really like to stick to the same ISO as much as possible – I find it helps to maintain a consistent grain level.
"Maintaining the same ISO also helps keep me and the gaffer on the same page. ARRI recommends shooting the Alexa at around 800, but to me, underexposing the chip a little bit gives the footage a softer, more film like feel. If I want to add a little more grain for a scene or a sequence, or want a little more exposure out of a certain location or lighting setup, I'll occasionally bump the camera's ISO up to 1600.
"Working with low light levels adds grain or noise to digital cameras. Some cameras are better than others at bringing up the low light levels, but too much digital noise can definitely compromise your work. The best approach is to test whatever camera you plan to use to see where you think the sweet spot is for grain and exposure, for your eye and for your story."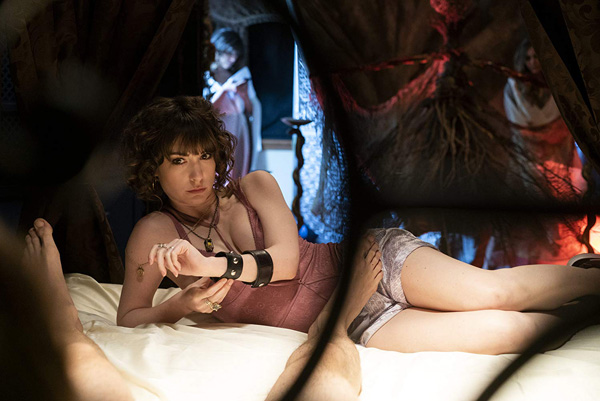 Shooting Horror
Amanda has a fair amount of experience already shooting horror films and television. She said, "My favourite kind of horror inhabits a world that at first seems real, with naturalistic lighting and conventional camera work, until you begin to use more stylised lighting and obtrusive camera moves to create certain feelings in the audience."
At the beginning of 'Treehouse', when the main character makes his escape to the safe haven of his family's estate, Amanda and the director decided to play the sequences with a sense of heightened naturalism and therefore use natural lighting, up to a point. This meant softer sources shining from the side of the subject, with more fill.
"But after things go a bit haywire and we move on to some more extreme situations, the lighting becomes more stylised," she said. "We used harder sources and lit more from above the subjects. At the end of the film, without spoiling too much, we wanted to give the impression that Peter's life is different now. The ending section is purposefully cooler and more low contrast," Amanda said.
Organic Style
"To me, style is best when it feels organic to the setting, using the light from a phone, a road flare or some other oddly-coloured practical light. All of these can feel realistic, yet create a heightened atmosphere. In horror movies it's also important to be able to stay close to the main character and create strange, weird images involving places and objects that you see every day. Because the Micro Cinema can get into places where most cameras wouldn't fit, it gives you the opportunity to do that – to present the set in a completely different way."
She mainly uses the camera handheld, though she has also rigged it to shoot at security camera angles, which works very well because the camera is easy to hide. She also has a cage from Wooden Camera that she finds indispensable, and her Blackmagic Video Assist monitor rides on top of the cage on an articulating arm so she can angle it to see from any direction. All together, the set-up is light and flexible.
During post she had the opportunity to work in the colour suite with Kris Santa Cruz, their colourist at Sim Digital. Sometimes the shots with the Micro Cinema Camera were integrated into the scene, but some of them were used as flashbacks. Amanda said, "In either case, Kris was able to grade the Micro Cinema footage to match the footage shot with A and B cameras in the scenes, and was also able to give the flashback sections their own unique look. We went for a slightly more desaturated, bloomy look on those and were able to get something we were happy with."
www.blackmagicdesign.com