Panasonic LUMIX S1H Records 6K Video with HDR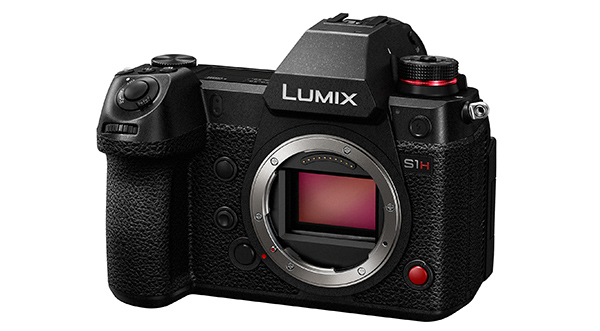 The new Panasonic LUMIX S1H full-frame mirrorless cinema camera is ready to launch over September and October 2019, recording 6K full-frame video in 10-bit internally, plus Cinema 4K/4K 60p/50p in 10-bit. Users can access Dual Native ISO for low-light applications, Dual IS 2 up to 6.5 stops for stabilisation correction, and the wide colour space of V-Log/V-Gamut with 14+ stops of dynamic range.
HDR in Hybrid Log Gamma (HLG) and Anamorphic 4:3 modes are available with practical film making tools such as tally lights, a waveform monitor and a V-Log View Assist function.
The design ergonomics include extended recording time via a new heat dispersion structure, a rugged body, dual SD Card slots and a new high-luminance monitor. The LUMIX S Series, now comprising the S1, S1R and S1H, adopts the L-Mount system – by 2020 Panasonic, Leica Camera and Sigma plan to make more than 46 interchangeable lenses available for L-mount cameras.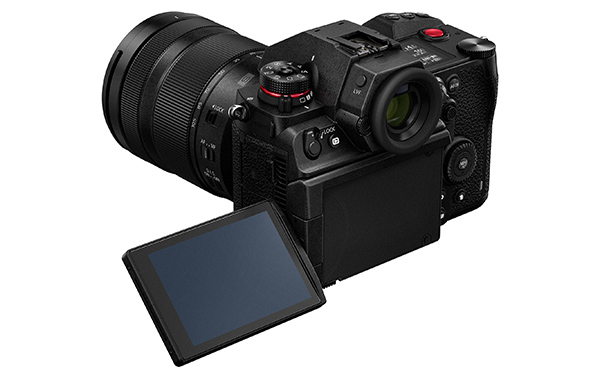 S1H on Set
The camera's 24.2-megapixel full-frame CMOS sensor measures 35.6 mm x 23.8mm and employs the Dual Native ISO system originally developed for the Panasonic VariCam. The sensor can work with an ISO setting that has two bases at once, which means the sensor will be able to read two native ISOs on the sensor instead of one, resulting in less noise from low to high sensitivity.
This function increases the user's artistic flexibility, enhanced by the ability to use less light on the set, which also saves time because shoots can use practical or existing lights, even if less than ideal, instead of special set lighting. The LUMIX S1H's Dual Native ISOs are 640 and 4000. The dual system combines with the Venus Engine processor to give a rating of up to ISO 51200 / Extended ISO 204800. The sensitivity varies depending on the recording mode – these values hold when the recording mode is set to V-Log. The camera also has a low-pass filter to reduce moiré patterns.
By using the pixels in the image sensor more efficiently, the LUMIX S1H is among the first cameras to record 6K/24p (3:2 aspect ratio) or 5.9K 24p/25p/30p (16:9 aspect ratio) video. It is also one of world's first full-frame digital interchangeable lens system cameras able to record 10-bit 60p 4K/C4K HEVC video, when using the image area equivalent to Super 35mm. This video can be recorded in H.264 at its full area at 400mbps using an All-Intra codec. It accommodates various professional recording formats including 4:3 Anamorphic mode.
Due to the higher quality 6K output, the sensor gives greater scope to crop, pan or further stabilise in post-production, while maintaining the detail of 4K resolution.
The LUMIX S1H is built with V-Log/V-Gamut, which gives it a wide dynamic range of 14+ stops, in line with the dynamic range of the VariCam, to precisely capture every detail in the frame from dark to bright areas. V-Log resembles a log curve of a negative film scan and is compatible with a conventional film workflow.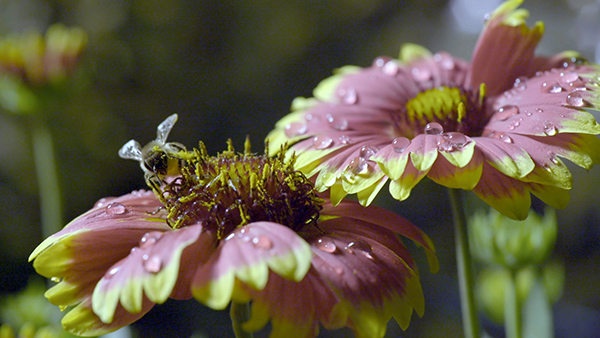 Sensors in the camera achieve the wide colour gamut of V-Gamut by taking particular advantage of the filter characteristics on the chip for splitting light into RGB for screen display, making V-Gamut a useful colour space for a master archive. Accurate video production is possible by converting to P3DCI or ITU-R BT.709 colour space in post. Subtle gradations like skin tones are reproduced precisely.
For consistent colour management, the S1H's recorded footage is compatible with V-Log footage recorded by VariCam, or V-Log L footage recorded by the LUMIX GH5/GH5S to make the post production workflow simpler.
The VFR (variable frame rate) functionality supports both overcranking and undercranking, with access to 2.5x slow (24p/60 fps) in Cinema 4K/4K and 7.5x super-slow (24p/180 fps) in full HD. High frame rate recording includes audio and autofocus at 120fps, allowing users to create slow-motion video in post-production, while maintaining a high bit rate and 10-bit internal recording. The tally lights are on the front and rear of the camera.
Cinema 4K/4K 24p/25p/30p 4:2:2 10-bit video is recordable in-camera. When set for 10-bit recording, the camera simultaneously outputs 4:2:2 10-bit HDMI, making high-image-quality capture possible with an external recorder. The 4:2:2 10-bit format has approximately 128 times the information of 4:2:0 8-bit and is capable of expressing over 1 billion colours. In post-production, this volume of colour makes it possible to adjust colour dynamically and far enough to turn daylight into nighttime scenes. The options available in a full-frame camera can increase the expressiveness of 4K video.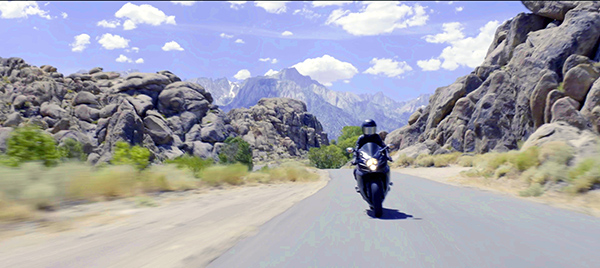 For stability in most shooting situations, Panasonic's 5-Axis Dual I.S. 2 in-body stabilisation, with 2-axis optical stabilisation, now incorporates a high precision gyrosensor in selected lenses, resulting in accurate shake detection and compensation. With the electromagnetically-driven shutter system, it also makes it possible to use up to 6.5 stops slower shutter speed and ISO values in both photo and video so that a tripod, gimbal or Steadicam rig are less necessary.
Heat management in the LUMIX S1H uses a new cooling fan that disperses heat and allows continuous video in all of its recording modes, useful for long form projects like documentaries, interviews and events. The fan has multiple settings, quiet performance, rugged design and low vibrations.
Remote Work
The camera has a magnesium alloy die-cast frame, sealed against dust and splashes, and is designed for use at temperatures down to -10°C. The shutter unit will withstand around 400,000 releases. The two high-speed SD memory card slots support UHS-II SD cards and Video Speed Class 90.
Field work is supported with Bluetooth 4.2 Low Energy connectivity and 5GHz Wi-Fi (IEEE 802.11ac) for setting up remote control and sharing with other devices, and fast data transmission. Lumix Sync for iOS/Android devices can be used for photo transmission to a smartphone or tablet via wireless, and for remote control via smartphone or tablet. Lumix Tether software sets up tethered shooting.
Users can also control the camera by connecting it to a PC via USB. This way, images can be viewed on a large PC screen while shooting, which is helpful in commercial portrait, product and similar shots where continuous confirmation is required.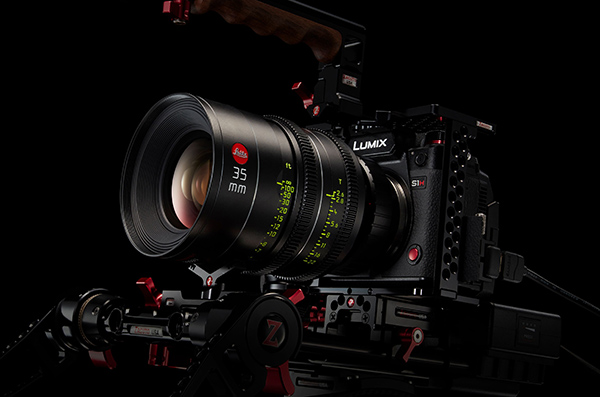 High-resolution Displays
The S1H has three large, high-resolution displays to confirm images on a set or location. A 3.2-inch, rear touch monitor has 2,330K dots in 3:2 aspect ratio with high luminance for outdoor shooting and tilts and rotates to change angles without interfering with HDMI or USB cables.
Live View Boost increases sensitivity for checking compositions in the dark, and Night Mode puts a red cast over the viewfinder and/or the LCD display, so the user's vision is not affected when shooting night scenes.
The new Status LCD measures 1.8 inches. Using the Memory In Pixel system for low power consumption, it can be left on when the camera power is off to show the recordable time for video, number of images, remaining battery and other settings on a black/white switchable background. The response is fast enough to support time code counting and audio monitoring.
The S1H uses the LVF (Live View Finder) introduced in the LUMIX S1R/S1, a high-speed OLED display with 5,760k-dot resolution outputting 120 fps with a time lag of less than 0.005 sec and a 10,000:1 high contrast ratio. The 0.78x magnification ratio can be switched to 0.7x or 0.74x for glasses-wearers. Customisable function buttons are located on the front of the camera.
Still Image Performance
The S1H has two still photo modes - High Resolution mode and HLG Photo mode – that take particular advantage of the sensor's ability to produce detailed, true-to-life images.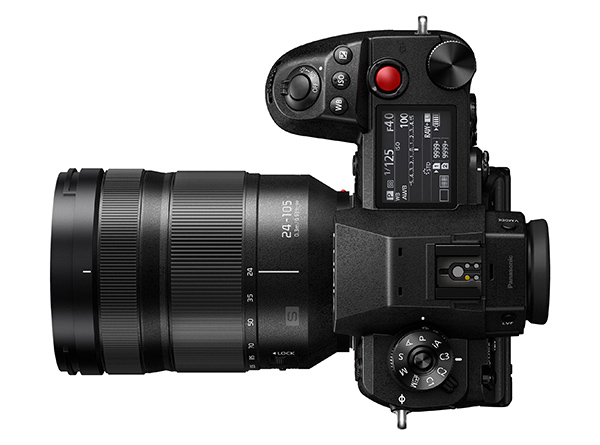 High Resolution mode, useful for studio photography, uses sensor shift to produce billboard-sized prints while losing minimal detail. It captures and combines eight consecutive images in-camera for accurate, subtle results for applications such as reproducing the complex colours of landscapes, and intricate fine arts for archival images. The output is a 96-megapixel equivalent (12,000 x 8,000-pixel) RAW and/or JPEG image.
HLG Photo mode captures a wider dynamic range that gives more natural contrast. This format is also compatible with HDR displays, preserving bright highlights and deep shadows, and the user can playback the images on new Panasonic HLG-compliant 4KTV via HDMI cable connection or on other HLG-compliant devices. HLG Photos can be produced as an HSP file with compressed high-brightness signals in full resolution (5,888 x 3,312 in 16:9).
Panasonic's high-speed AF incorporates the lens, sensor and imaging engine. The lens and sensor communicate at a maximum 480 fps, and the shutter unit operates at a maximum 1/8,000 second. www.panasonic.com