Sony PXW-FX9 and PXW-Z750 Capture High-Res, High Frame Rate HDR Video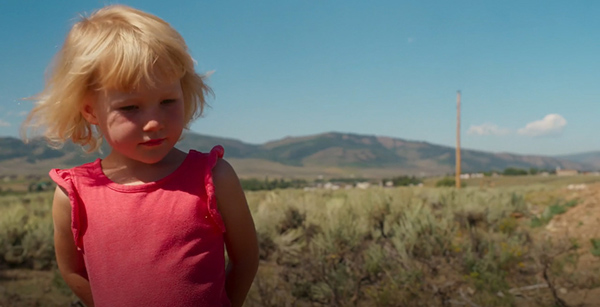 At IBC 2019, Sony has launched the PXW-FX9 XDCAM camcorder, with 6K full-frame sensor and hybrid Auto Focus (AF), and PXW-Z750 2/3-type shoulder camera with a 4K 3-CMOS sensor, both shooting HDR high frame rate video. The PXW-FX9 suits documentaries, television drama, music videos and events, and the PXW-Z750 is built for news gathering and live production.
FX9 – Hybrid AF and Wide Dynamic Range
Sony's FX9 follows on from the PXW-FS7 and PXW-FS7M2 cameras, known for their mobility and performance. The FX9 has a 6K full-frame sensor with a fast hybrid AF system and high dynamic range.
Though not capable of 6K recording, the camera achieves 6K resolution through oversampling - 3840x2160 recording is initially supported and 4096x2160 recording will be supported by a future update. Shortly after the launch, scheduled for end of 2019, the recording aspect ratio will be 16:9. 17:9, active-pixel about 19M, will be supported by a future update.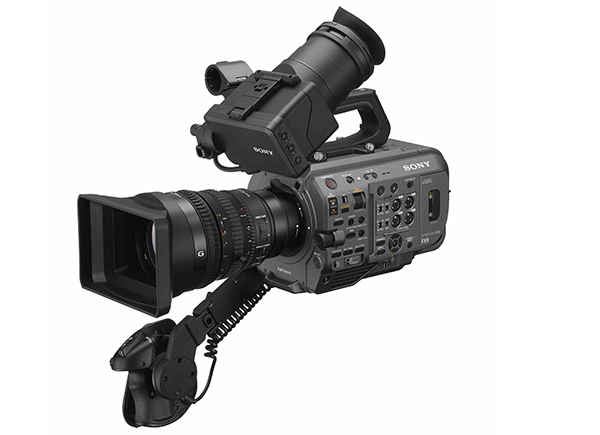 The FX9 is built with the same colour science and Dual Base ISO 800/4000 as the Sony VENICE digital cinema camera. For slow-motion applications, the camera shoots footage at up to five times the normal speed – at 120fps in full-HD.
The camera captures images with wide dynamic range plus high sensitivity, low noise and over 15 stops of latitude that can be recorded internally in 4K at 4:2:2 10-bit quality. Oversampling by the 6K sensor produces 4K footage with distinctive bokeh effects due to shallow depth of field, which increase options for photographers who want to use creative techniques like wide-angle shooting. Results, including skin tones, are natural and true to life in conditions ranging from full daylight to night time.
Fast Hybrid Auto Focus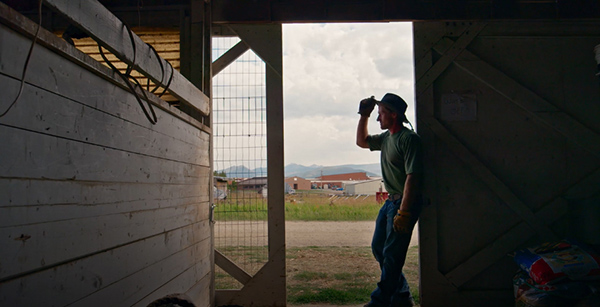 The Fast Hybrid AF system, with customisable AF transition speeds and sensitivity settings, combines phase detection AF for accurate subject tracking with contrast AF for focus accuracy. The dedicated 561-point phase-detection AF area covers about 94% in width and 96% in height of the sensor's imaging area, so that AF tracking is responsive and consistently accurate even with fast-moving subjects, while maintaining shallow depth of field. To make the facial recognition more specific, a user can also register a single face to track within a crowd.
To help keep the mobile, handheld approach from the FS7 camcorders, the FX9 adds more flexibilty with an electronic variable ND Filter that allows instant exposure level changes depending on the filming environment, such as moving from an inside space to outdoors or while shooting in natural light conditions.
The Catalyst Browse/Prepare option is planned to be supported by version 2019.2. By recording image stabilisation information, users can use the function to capture very stable video even in handheld mode. Sony will encourage other third-party non-linear editing tools to adopt this functionality.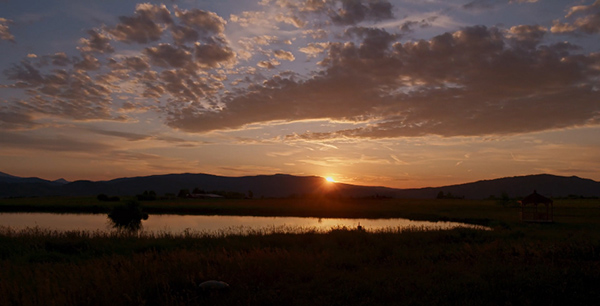 The FX9 comes with a set of customisations and options to expand. These include compatibility with the new UWP-D series of wireless microphones via Multi Interface Shoe (MI Shoe) supporting digital audio and with Sony BP-GL and BP-FL series batteries. A XDCA-FX9 extension kit enables 10-bit S35 4K 120fps and 16bit RAW output. D-Tap, RJ-45 interface and stable Dual Link streaming is possible by using two carrier lines, and a DWX slot-in type digital wireless receiver commonly used in broadcast environments will become compatible in a future update.
PXW-Z750 – 3-CMOS sensor with Global Shutter
Sony is also set to launch a new 2/3-type shoulder-mount XDCAM camcorder in February 2020, the PXW-Z750, supporting 4K shooting with a 3-chip CMOS sensor system. Capable of HDR high frame rate video, it is built and optimised for news and live production applications including sports broadcasts, magazine shows, unscripted television and documentary.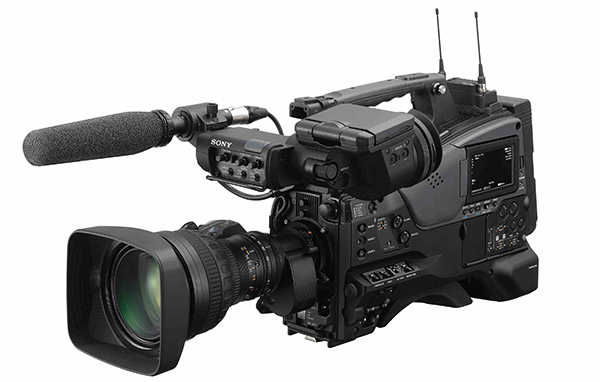 The 3-chip sensor system is mounted on a wide prism block to support detail and life-like colours in the images, showing high sensitivity with low noise. Its 2/3-type sensor produces deep depth of field and enables quick focussing. B4 mount lenses can be attached directly to maintain the sensitivity and resolution.
Unusual for a 2/3-type 3-chip camcorder, the PXW-Z750 has a global shutter to avoid flash band artefacts and rolling shutter distortion when shooting in uncontrolled lighting conditions and capturing fast moving objects and action associated with sports, live events and nature videography. HD images are generated through 4K oversampling, reducing noise, and high frame rates up to 120fps for HD are supported to minimise blur and distortion.
For users shooting HDR productions, the camera supports the S-Log3 gamma curve and records HLG-standard information for grading. Due to the PXW-Z750's 4K/HD simultaneous recording, users can record 4K HDR and HD HDR at the same time – the camera uses both the BT.2020 and BT.709 colour spaces. Because of its SR Live for HDR functionality, photographers can preserve the look of the images, regardless of whether HDR or SDR format video is required for final distribution.
XAVC-L Encoding

The recording of HDR and 4K images is optimised through encoding algorithms. The camera supports XAVC-L for long-GOP QFHD 10bit 4:2:2 at 200Mbps, so that large volumes of data may be compressed to approximately 1/3 in size when compared to XAVC-I Class 300. The XAVC-L temporal compression algorithm records a small number of whole frames and only stores their differences in the other frames. In this way, the camera can markedly reduce the overall file size of the clips, however, because its recording data rate is high enough, XAVC-L can maintain the quality and resolution of the 4K imagery and the wide dynamic range.
Further to this functionality, 12G-SDI support enables the transfer of 4K images (50p or 60p) over a single BNC cable, making the camera more flexible.
Like the FX9, the PXW-Z750 supports various accessories and options. Sony's wireless audio systems and shotgun mics, including the DWX series digital wireless microphone system, and new slot-in receiver DWR-S03D with bodypack transmitter DWT-B30 are compatible with the camcorder. Better integration with the DWX series includes synchronised power on/off, control by menu settings or assignable buttons and audio information on the viewfinder.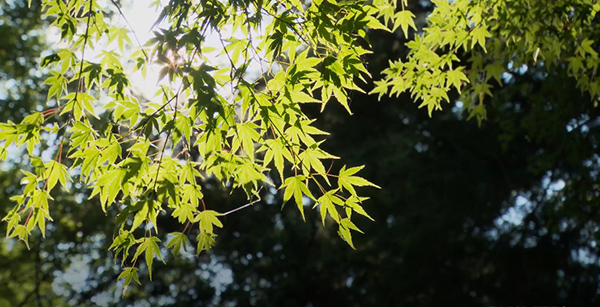 When used with the most recent Sony SxS PRO X cards - the SBP-120F (120GB) and SBP-240F (240GB) – very high transfer speeds of up to 10 Gbps are supported to capture high bit rate content. By combining these cards with the new reader/writer SBAC-T40, equipped with a Thunderbolt 3 interface, 240GB of video can be transferred in under 5 minutes.
The camcorder accepts B4 mount lenses, which include focal lengths that suit unscripted and news shooting environments. The PXW-Z750 also has built-in wireless networking and supports XDCAM air, Sony's cloud-based workflow service for news production that includes streaming from the field and file clip management.
New E-mount Lens for PXW-FX9
Sony has developed a new full-frame E-mount lens, 16-35mm (FE C 16-35mm T3.1 G) for the PXW-FX9. Available from April 2020, it is the first of a new Cinema Lens range that Sony plans to grow over time. It is compatible with the other E-mount cameras, from VENICE to Alpha interchangeable lens cameras, and gives access to intelligent shooting functions of the E-mount system that support Large Format Sensor shooting – for example, fast accurate auto focus, making it possible to track fast moving subjects while maintaining a shallow depth of field.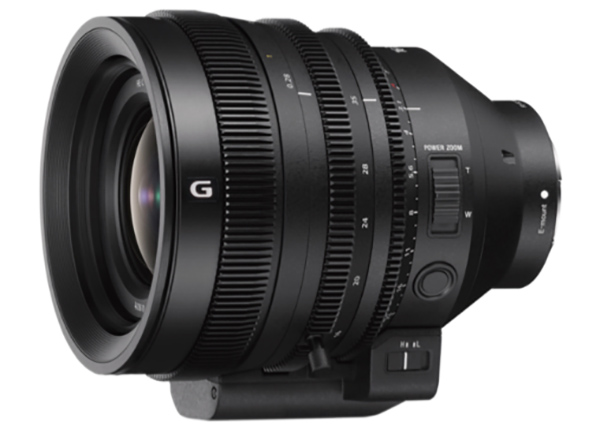 Two aspherical elements with surface precision of 0.01-micron, plus circular 11-blade apertures produce a smooth bokeh. These two elements plus three aspheric lenses are positioned to reduce field curvature, astigmatism and, in combination with two low dispersion glasses, limit colour distortion. Floating focus tunes the resolution at each zoom position, and Nano AR, an anti reflection coating, reduces flare and ghost phenomenon.
The FE C 16-35mm T3.1 G lens is precisely controlled with three independent rings for focus, zoom and iris. The linear response Manual Focus ring with a large rotation angle has a distance scale, which makes it possible to repeatedly set the same focus in quick succession. If used with compatible cameras like the FX9, remote controllers and smartphone applications, the zoom, iris and focus can be controlled from the camera, which may make it easier to capture certain shots at critical moments. The lens can also be used with standard follow focus, a 115mm diameter matte box, lens support and detachable servo zoom. pro.sony