URSA Broadcast and ATEM Workflow Captures Chilean TV Series 'Amor a la Catalán'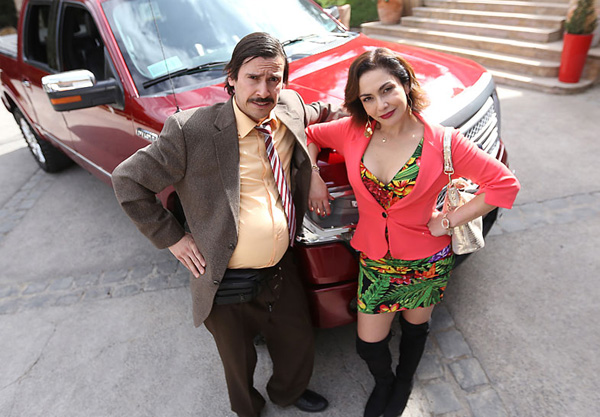 Chilean production company AGTV produces the telenovela series 'Amor a la Catalán' for one of Chile's main free-to-air television stations, Canal 13. It premiered during Chile's winter – June, July, August - with a second season now in progress.
The series is a romantic comedy about a baker named Fernando, who has hidden a romantic secret from his family for more than 30 years. Faced with the TV producer's usual challenge of bringing a story to audiences on screen with competitive production values while staying within budget, AGTV decided to set up a Blackmagic Design workflow for the project, starting with the URSA Broadcast cameras.
"We saw how Canal 13 had used Blackmagic Design on 'Runaways,' and we wanted to recreate the workflow to achieve the same look," said Cesar Norambuena, operations manager at AGTV. 'Runaways' has been a huge success for Canal 13 on social media, and AGTV aso wanted t take advantage of the URSA Broadcast's ability to shoot in 4K.
"For 'Amor a la Catalán', we had the URSA Broadcasts divided among two crews - three of the cameras became unit one and were used as our main cameras inside the studio," Cesar said. "Two more of the cameras became the second unit, used mostly for outdoor scenes. Our sixth camera served as backup equipment for the crew."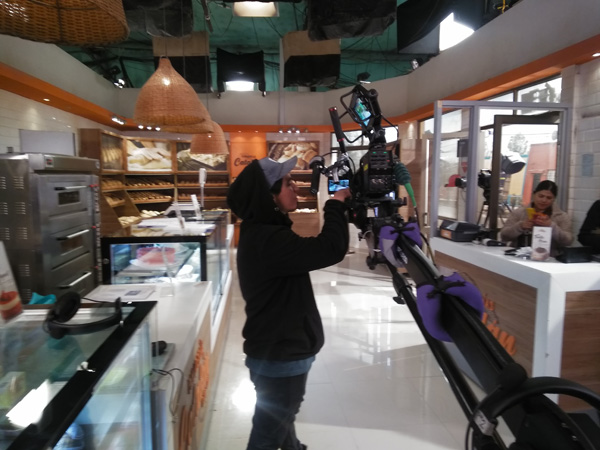 By using three cameras at once in the studio, Cesar and the crew were often able to shoot scenes in one take, and avoid having to reshoot scenes to capture different angles or reactions from the actors. Unit two was set up for use on short notice, with the cameras' batteries kept charged so that the crew could take them out as needed to shoot outdoors.
"Our shoots can last up to ten hours, but the URSA Broadcasts have been very reliable," Cesar noted. "Our camera crew members have been able to quickly adapt and use them efficiently during long, varied shoots. Many of them were used to regular broadcast cameras, so it was worthwhile finding a camera that is basically two in one, with broadcast controls as well as cinematic functions." He and the crew also like the camera's colours and image characteristics, the ability to use their existing lenses and support for a large number of codecs.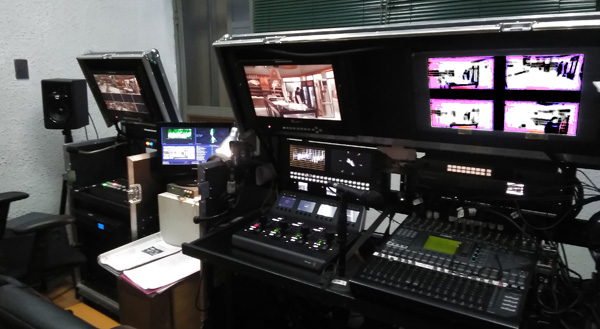 The crew used an ATEM Camera Control Panel to monitor and adjust the colour balance, shutter speed, black levels, gain and so on. It has regular broadcast style controls and adjustments that a single person can use to control up to four cameras, which helped the production run more efficiently by freeing the camera operators to focus on the demands on set.
They had an ATEM Talkback Converter 4K on set with them, which allowed the camera operators to stay in communication with the director while distancing themselves from the URSA Broadcasts in order to let the action happen uninterrupted, and had a SmartScope Duo 4K monitor with them also. AGTV also incorporated ATEM Television Studio Pro HD and ATEM Production Studio 4K live production switchers, and added a HyperDeck Studio Mini recorder as part of both camera units for extra recording outside the camera. www.blackmagicdesign.com